As a small business owner, you need one of the best accounting apps for Mac to sort the accounts on a regular basis. An Accounting software for Mac makes it easy to keep track of the books, transactions, inventory, expenses, profits and more. You can get so much more with the automated software used to keep the accounts managed on your device.
Therefore, to help you select one such bookkeeping software for Mac, we bring you the curated list of applications to manage accounts. 
List of the 9 Best Accounting Software for Mac
1. QuickBooks Mac Plus 2022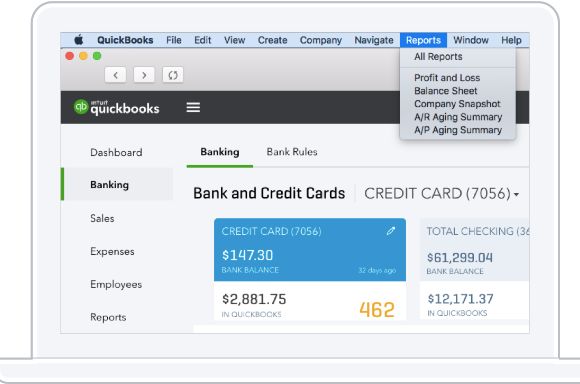 QuickBooks Mac Plus 2022 is the best accounting software for Mac. With automation you can complete multiple accounting tasks in very less time. You get to enjoy the customization features for invoices, statements, receipts, purchase orders and estimates. The business performance can be easily tracked as well.
Features –
Organises the expenses and helps in tax deductions.

Find out the point of sale, payroll and the payments in one place.

Get the statements automatically with recurring features.
2. Zoho Books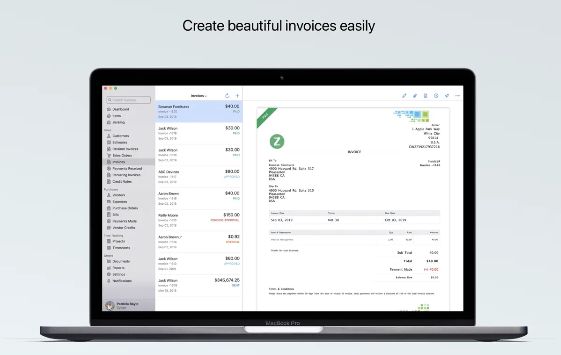 Zoho Books is one of the best accounting software for Mac. Be it streamlining the workflow with the record in track for income or the expenditure. It lets you focus on your work and manages all your financial needs in money inflow and outflow. Recording the bills in different categories to keep track how much others owe you or you owe them with reminders.
Features –
Collaboration with the accountant for easy access.

Instant insights for payrolls, top expenses and more.

Set reminders to payments and create estimates, orders etc.
3. FreshBooks for Mac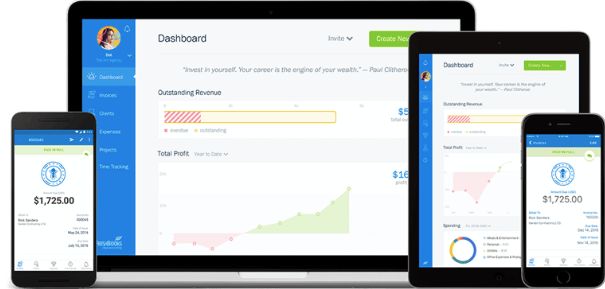 FreshBooks is a bookkeeper software for Mac with multiple other utilities. It also helps you with the secure online payments with the invoice sent to the customers. Manages the calculations for your and creates the spreadsheets to maintain the data and fixes your problem. 
Features –
Allows taking snaps directly from the app to upload receipts.

Includes double entry accounting features followed by industry standard.

Easy to integrate with different business applications.
4. Wave Accounting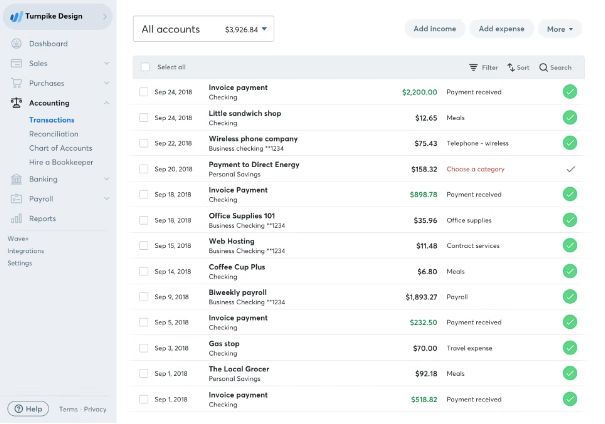 One of the best accounting apps for Mac is from the Wave Apps which comes as a cloud-based solution. You can reduce the unpaid invoices and keep a regular tab on your income flow. The bookkeeping and other accounting needs are met by the payroll coaches
Features –
Accepts online payments and makes payrolls easy.

Create professional invoices and send them.

Keep track of your income and expenses in book.
5. Kashoo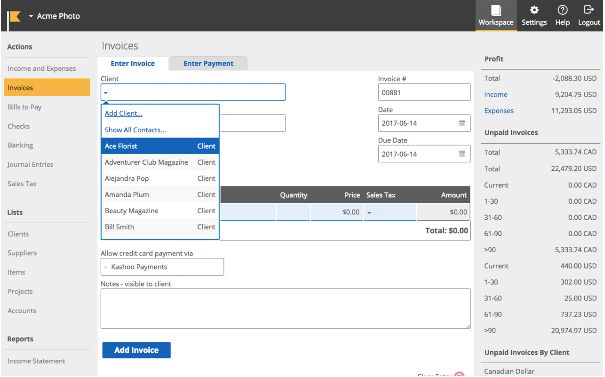 Kashoo is a cloud based accounting software for Mac users. It comes with multiple versions which makes it easy for you to choose from. The customization for the accounting needs makes it the best option for small business owners with the industry standard double-entries. 
Features –
Simple interface with the details in the reports.

Easy creating and tracking the invoices.

Get payments and send automatic reminders. 
6. Xero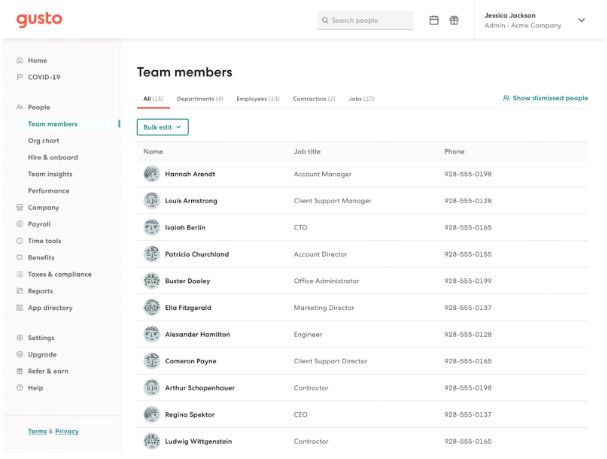 Xero Accounting software for Mac is an advanced cloud based application. This will keep in-depth data on your team, performance of the company along with reports, profits, payrolls etc. It lets you customise your brand invoices and easy to apply add-ons. 
Features –
Automates your tasks and connects with numerous apps.

Support for bank reconcile transactions.

Find the business flow and short term cash flow plans.
7. AccountEdge Pro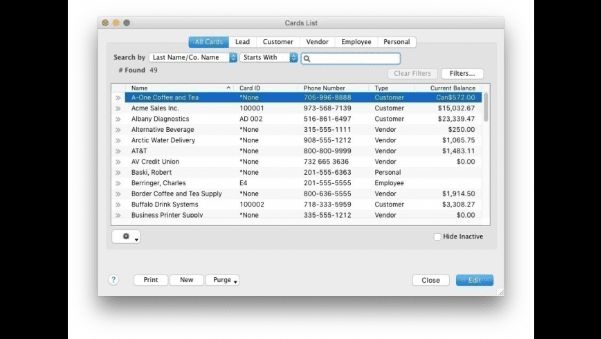 AccountEdge Pro is a desktop bookkeeper software for Mac. This can be easily counted as a small business accounting software for Mac for managing all your needs. It not only inventory and tracks it but creates bills and also manages it with the contacts. 
Features –
Add the budgets with the percentage and other functionality.

Allows adding journal entries to keep it personalised.

Track company growth and profit centres.
8. Sage Accounting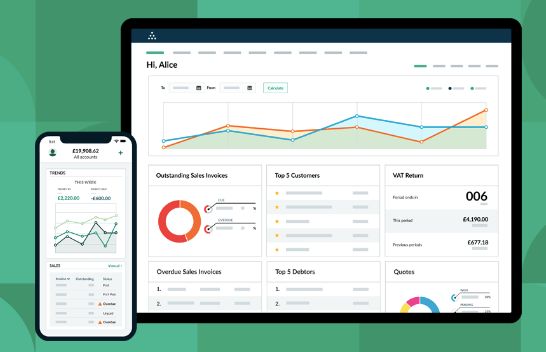 Sage Accounting is another of the best small business accounting software for Mac. It is a complete package to keep your small business going easily with the features to keep track of inventory, stock and accounts. Create invoices, track payments and set reminders with detailed reports. 
Features –
Has multiple options for invoices with terms and conditions, discounts etc.

Supports payments modes – VISA, MasterCard, American Express etc.

Create recurring bills and hours tracking.
9. MoneyWorks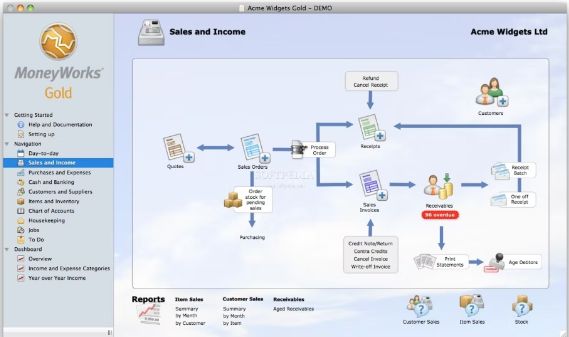 MoneyWorks from Cognito Software is another of the accounting apps for Mac. You can easily use this with the simplicity of the features offered. From project management to the item pricing and budgeting. It has sticky notes, manages multiple entries, tracks the tax and cashbook.
Features 
Works with multiple currencies.

Supports core and departmental accounting.

Tracks inventory and bills.
Frequently Asked Questions
Q1. Does Mac have accounting software?
No, Mac does not have a accounting software and therefore, if you are looking for a desktop app or a cloud based application to manage the accounts, check this list.
Q2. What is the equivalent of QuickBooks for Mac?
QuickBooks for Mac is available as a desktop application and also as an online solution as a cloud based app. You can get the best accounting software for Mac to work on your device.
Q3. What is the best accounting software for small business for Mac?
QuickBooks and Zoho Books are the best among the accounting apps for Mac. You get all the necessary features and anyone can manage their accounts with each detail precisely kept in view.
Q4. Can XERO be used on a Mac?
Yes, Xero is available as a cloud based bookkeeping software for Mac. You can use it to manage your accounts, create invoices and get the detailed payrolls from anywhere.
Q5. Does Apple have a program like QuickBooks?
No, Apple does not provide any inbuilt accounting software. You can get QuickBooks for your desktop in the form of the desktop application to manage accounts.
Conclusion On Accounting Software For Mac
There are various small business accounting software for Mac which will fulfil your needs to manage the accounting requirements. You will find these intuitive applications easy to understand with features such as creating invoices, reports, payrolls, order and tracking the taxes, bills, payments etc. You can also integrate these bookkeeper software with other applications.
The cloud based apps are also very useful giving you the option to maintain the accounts from anywhere. Get yourself the best one from the list mentioned above based on your budget and needs. 
Also Read