You are not amazed by the advertisements appearing from left to right. Yes, when you are browsing on your computer, it is nothing new to view many ads, but it gets intrusive when they keep distracting or blocking the screen. But Mac does not include an ad blocker in its privacy or security features for the device.
So what can be done to stop them from annoying us and to have an ad-free experience. Well, you can get an ad blocker for Mac which will help you block the ads from popping up unexpectedly. 
List of the 9 Best Ad Blocker Software for Mac
1. AdBlock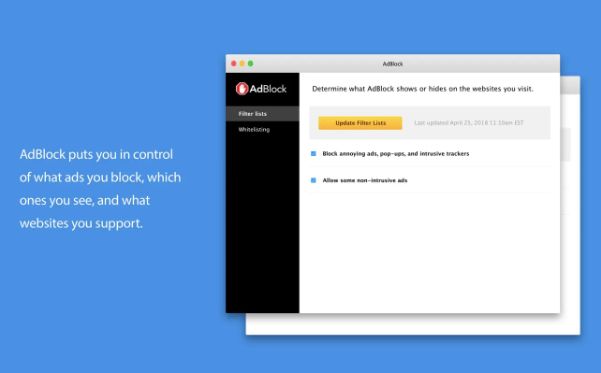 AdBlock is available for Chrome, Edge, Safari, FireFox and Opera and comes one number position in the list. As it is one of the best ad blocker software for Mac with its usability. Try out the best tool to block all that you want. Multiple options to customise the advertisements and limit them on your web browsers.
Features – 
Free trial available.

Advanced features included.

Configuration as per your requirements. 
2. AdGuard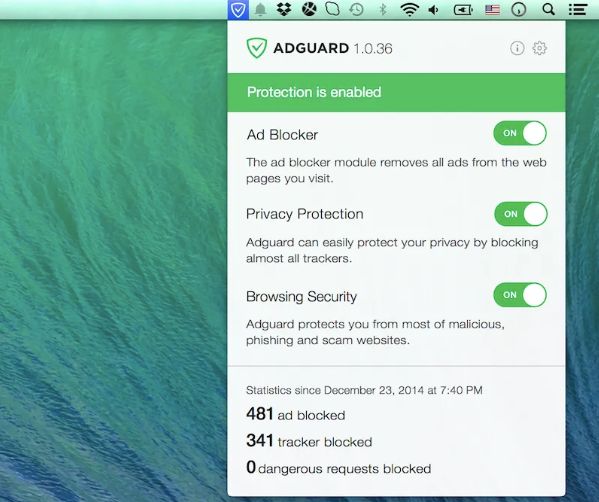 AdGuard for Mac is another of the best ad blocker software for mac which comes with all the important features. You can block the ads and also remove all ads from your web page. The privacy protection with blocking the digital tracking websites and trackers at bay. The Browsing security provides you safety from scams and phishing websites.
Features – 
Easy to use interface.

Get regular statistics.

Block any dangerous webpages.
3. AdLock for Mac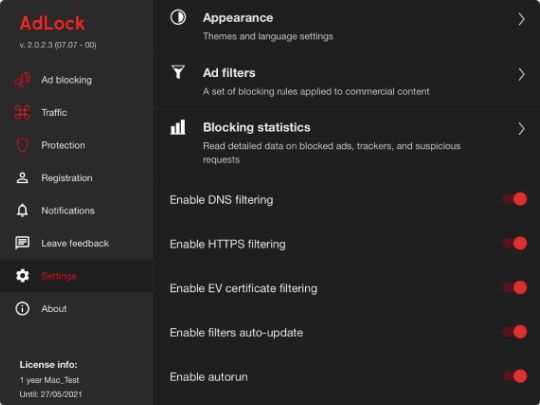 AdLock for Mac is another in the line of the best adblock apps for Mac. You get this intuitive application with a helpful interface which shows all features clearly on its home screen.
It allows adding filters to the ads-list to decide on which advertisements are to be absolutely blocked. Saves you from trackers stealing your personal information and suspicious requests.
Features – 
Blocks autoplaying videos.

Use it to block pop ups and banner ads.

Supports DNS filtering.
4. Wipr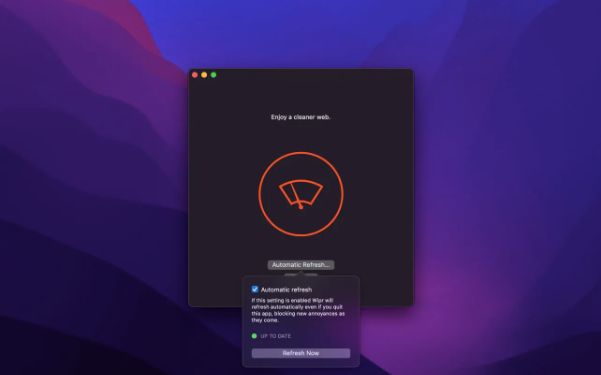 Wipr is another of the adblock for MacBooks to keep a pause on the advertisements. It includes blocking the different types of advertisements on your device and saves you from cybercriminals. The cryptocurrency miners, EU cookies, GDPR, trackers and ads are avoided.
Features – 
Comes with content blocking extensions.

Updates database regularly.

Can automatically refresh in the background. 
5. AdBlock Plus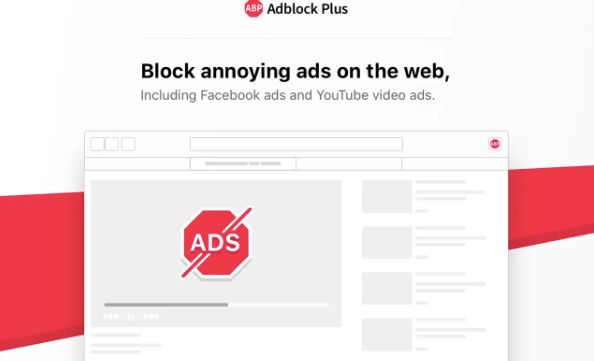 AdBlock Plus is available on Mac App Store and it is an advanced version of the AdBlock which works for Safari. It is ideal for those who are looking at the default browser and want a solution for it solely.
It will easily block ads on Facebook and YouTube along with saving data and battery used by unnecessary intrusive ads.
Features – 
Private and safe browsing.

Less consumption of data and battery.

Loads pages faster.
6. Ghostery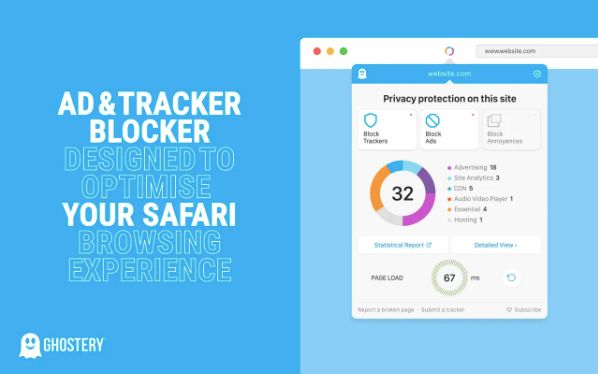 Ghostery – Privacy Ad blocker is another of the ad blockers for Safari. It lets you load websites quickly and stops the online trackers from trying to steal your data. The default settings are enough to set your needs for safe and distraction free browsing as the advertisements are automatically blocked.
Features – 
Optimises the web browsing experience. 

Tracking protections.

Content blockers to stop ads.
7. 1Blocker – Ad Blocker 
1Blocker is another of the top ad blockers for Mac with multiple features. It will not only block ads but block trackers, widgets, and anonymous websites. This tool comes with the powerful algorithm to block unwanted malware from harming your computer.  It also makes the websites load faster.
Features – 
Equipped with integration to new Safari.

Worlds in two modes – Simple & Advanced.

Tracks scripts and cookies and blocks them.
8. Ad Block by Magic Lasso 
Ad Block by Magic Lasso Mac is another for the Mac users relying on Safari. It has over 200,000 users for the services. It can easily block the ads and prevent you from online issues during web browsing. 
This software can stop the popups, tracking and remove the anti ad blocking messages as well.
Features – 
Stop YouTube advertisements.

Block the popups and ads.

Improves battery and lowers data usage.
9. AdBlock One: Tube Ad Blocker
AdBlock One: Tube Ad Blocker 4+ is another of the Safari extensions which comes from the developers of Trend.
It is an efficient ad blocker which can block pop-ups, advertisements and lets you customise what you can view on webpages. The websites tend to open faster on Safari after you enable its ad blockers.
Features – 
Customization for blocking websites.

Improves speed with ad blocking.

Get 24X7 support.
Frequently Asked Questions –
Q1. What is the best ad blocker for Mac?
AdBlock is one of the best ad blockers for Mac as it comes in a variety of tools with different features. You can add it as an extension on Safari, Chrome, Edge, Opera and FireFox.
Q2. Do Macs have built-in ad blockers?
No, sadly Mac does not have any built-in ad blocker software. And even though you are sure it must have been a mistake but no, Mac does not include any ad block application. Look for a third party application from the best ad blocker for Mac in this blog.
Q3. How do I block all ads on my Mac?
To block ads on your Mac while web browsing you can add ad blocking software. The extensions and plugins are also available to be added on the web browser you use. 
Q4. Does Safari have a built-in AdBlock tool?
No Safari does not have a built in ad block tool but you can get plugins for Mac to be used on Safari. Mac uses lots of cautionary tools but does not have any inbuilt ad blocker. The default web browser Safari does not come with any equipped ad blocker for your Mac.
Conclusion On 9 Best Ad Blockers For Mac
We are hoping that this article gives you an insight on how ad blockers help you. It makes it clear that giving ad blockers to have a safe and distraction free browsing experience on your Mac.
There are multiple ad blocker software for Mac and we have collected the best of them in this blog. We recommend you to go with the one which suits your needs and can try the free ad blocker for Mac as well.
Also Read