If you are looking for a free iTunes alternative for Mac, we have something for you too. Listed applications are developed by various software houses and keen on providing you the experience as iTunes.
If you have been using Apple devices for long, you would know the importance of iTunes for all types. For those, who miss iTunes after MacOS Catalina replaced it with Apple Music, you can check out this list. Here we will talk about the best iTunes alternatives for Mac which can be used as the perfect media player on your Mac.
Some of them come with unique features such as integration of online streaming platforms. Others help you share your playlists on the cloud and make it easy to access it anywhere. 
They are capable of transferring the files from one device to another, play high-definition music and so much more. Read on to find out all about them here.  
Best Free iTunes Alternatives for Mac
1. Vox Music Player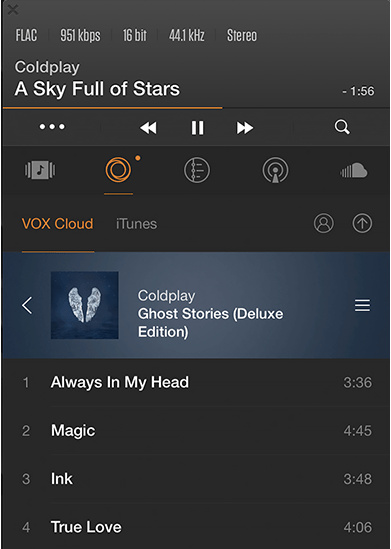 VOX Music Player is the best iTunes alternative for Mac as it can play music from the iTunes library as well as online streaming platforms. Also provides numerous playback control extensions with premium. FLAC, MP3, CUE, APE & M4A are the audio file formats supported by it.
The built-in radio application lets you access the 30,000+ radio stations. 
Features –
Plays High-Resolution music.

Gapless experience between each track.

Vast equaliser options to set your preference.
2. Waltr2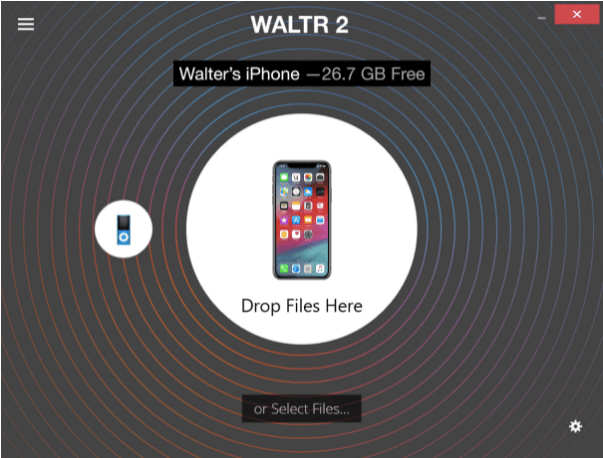 The best feature of Waltr2 is it can convert any format of file compatible with MacOS to play, that makes it one the best iTunes alternatives for Mac. Just like iTunes, Waltr2 provides a very sleek user interface for the ease to drag and drop files.
The player comes free with a good rich feature list but for a better option a paid version is also available.
Features –
Just drag and drop any file to convert for compatibility.

Supports all versions of MacOS.

Nice user friendly sleek interface.
3. VLC media player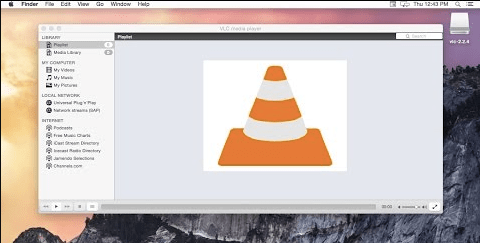 One of the most popular and  best iTunes alternatives for Mac is VLC media player.VLC is free and open source multimedia player. You can play most multimedia file formats as well  DVDs, Audio CDs, VCDs and various streaming protocols with this player.
This player is very versatile with a great feature list for every option.
Features –
It's absolutely free to use.

Comes with video and audio editing options.

Can play all streaming websites live.
4. Fidelia

Fidelia was created exclusively for MacOS as an iTunes alternative. This media player provides support for high definition audio files with a very intuitive user interface.
Some of the awesome features include customising and organising the collection, efficient equaliser for right sound, and supporting all major file formats.
Features –
Highly customizable to personal states

Slick user interface for great experience. 

Supports all file formats which are not in iTunes.
5. Musique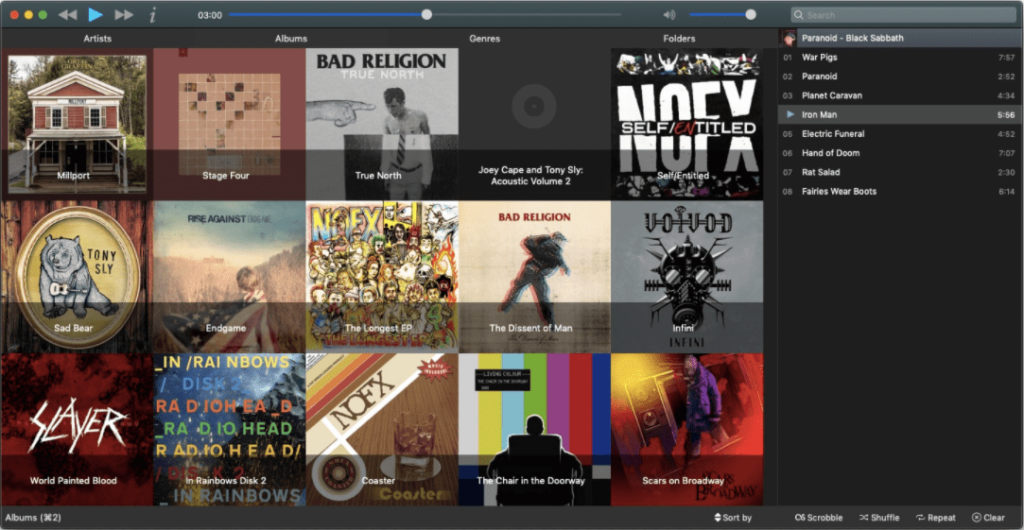 Musique is a great free iTunes alternative for Mac, for its focus on clean and simple music listening experience. It supports most audio formats, even the ones not supported by iTunes.
You can browse through the music player by various search options and organise according to your need.
Features –
Incredibly fast to play large audio files. Just drag the files to the queue.

Easy and clean user interface for best experience.

Can be translated to major languages.
6. Elmedia Video Player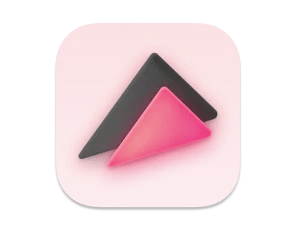 Elmedia video player can be used as a free iTunes alternative with the limited features. AVI, MP4, M4V, SWF, MKV, FLV, SWF, WMV, MP3 are some of the popular file formats supported by it.
Use it to experience the feature-rich video player with smooth and clear HD videos as it works well with the M1 chip on Mac. 
Features –
Easily switch between audio files. 

In-built search for subtitles.

Create & manage playlists.
7. Audirvana
Audirvana is one of the emerging audio players for Mac but it serves as the best iTunes alternative for Mac with advanced technology.
The Player will allow you to access the online streaming content on various radio and podcast channels. 
Features –
Comes with HD library manager.

Has an integrated online streaming content.

Advanced Playback console to tune audio settings.
8. Swinsan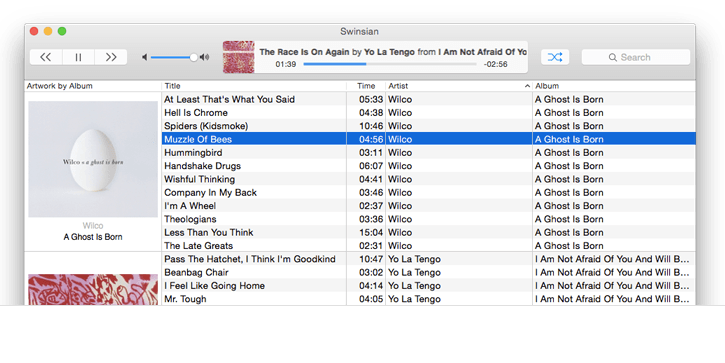 Swinsan also comes as a great alternative to iTunes for Mac. It can be used as an audio player which will easily manage the music library. It allows customization and organisation based on art grid, browser, playlist windows and more.  
Features –
Advanced tag editing tools.

Easily manages large libraries.

Finds duplicate music.
9. Quod Libet 
Quod Libet is one relatively less known music player, but it is the best iTunes alternative for Mac. It is a very practical multi-platform media player that is free to download and an open source program. The player supports a wide range of audio file formats.
Features –
Provides good options for audio playback.

Extensive list of editing options.

Clean and simple user interface just play music.
10. Winamp Media Player –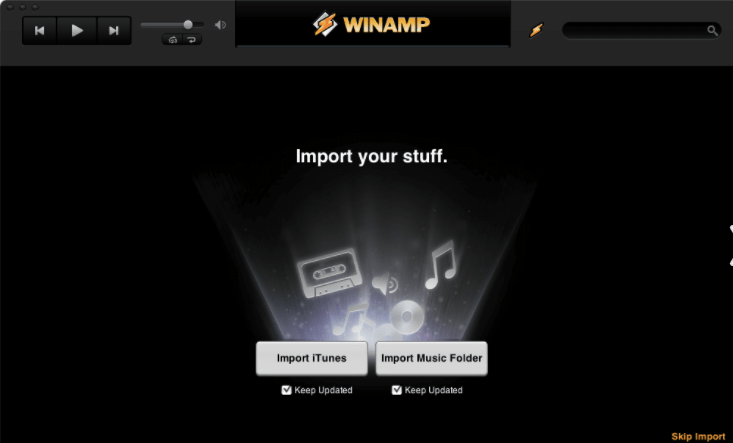 Winamp Media Player is one of the media players which has long existed to help the Mac users. You can sync it with your iTunes library as well and play the music on it. 
This is one of the programs similar to iTunes which can easily play your music on Mac with all the playlist options. 
Features –
Import playlist over it.

One-click playback.

Play the local files as well.
11. Clementine
Clementine is another excellent free iTunes replacement for Mac. It is a cross platform media player, inspired by Amarok 1.4 providing an intuitive user interface to search and play music very fast. Clementine supports all platform internet radio, along with almost all music streaming websites. 
Features
It's absolutely free to use.

Supports various websites and cloud services.

Can play all formats of media files.
12. Tidal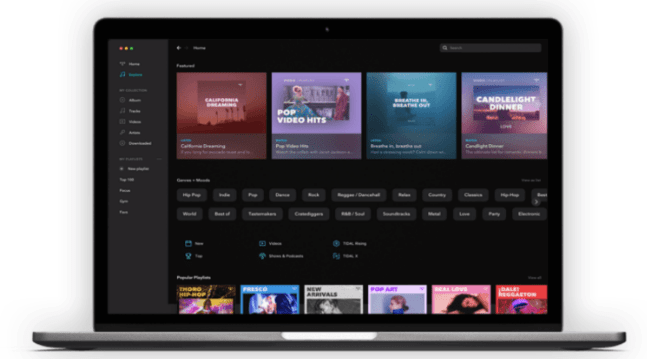 Tidal is an exceptional music streaming application and ideal when looking for Mac alternatives to iTunes. For its high sound quality and stylish user interface you can count on it. As it comes with a huge collection of audio and video options for all space of the music world.
A true audiophile would appreciate the high definition sound quality and enhanced user experience provided. 
Features
Superb high quality music streaming.

Modern and stylish user interface.

Vast collection of audio and videos.
Comparison of Top 10 iTunes alternatives
| | | | | | | |
| --- | --- | --- | --- | --- | --- | --- |
| Product Name | Best For | Platform | Price | Free Trial | File Size | Latest Version |
| VOX Music Player | Complete media solution for all formats | macOS 10.11 or later | $49.99 | Yes | 38.7 MB | 3.4.4 |
| Waltr2 | Supports all formats of media files. | macOS 10.9 or later | $39.95 | Yes | 61 MB | 2.7.28 |
| VLC Media Player | Free, reliable and efficient player. | macOS 10.10 or later | $0 | Yes | 48.7 MB | 3.0.6 |
| Fidelia | Exclusive for macOS with tons of features. | macOS 10.14 or later | $29.99 | NA | 13.6 MB | 1.8.34 |
| Musique | Free, simple and clean audio player. | macOS 10.13 or later | $0 | Yes | 21.2 MB | 1.10.1 |
| Elmedia Video player | Works with the latest M1 Mac and supports all formats. | macOS 10.12 or later | $0 | Yes | 91.3 MB | 8.4 |
| Audirvana | Latest with new feature list and compatible with all. | macOS 10.13 or later | $69.99 | Yes | 14.5 MB | 3.5.50 |
| Swinsan | Highly customizable media player. | macOS 10.8 or later | $24.95 | Yes | 13.9 MB | 2.3.6 |
| QuodLibet | Free media player with simple and basic features. | macOS 10.12 or later | $0 | Yes | 51.7 MB | 4.4.0 |
| Winamp Media Player | Legacy media players comply with other macOS versions. | macOS 10.6 or later | $0 | Yes | 4.78 MB | 0.8.1.13 |
Conclusion On iTunes Alternatives
If you are looking for an alternative for iTunes for your Mac, this is where you get the answers. Now you can easily choose any one of the applications from the list above and play media files on your Mac. 
Frequently Asked Questions 
Q1. What can I use to replace iTunes?
With tons of applications available in the market, replace iTunes on Mac using any one of them. As mentioned above you can check the best iTunes alternative such as VOX Music Player.     
Q2. Is iTunes necessary for Mac?
iTunes used to be necessary for Mac a while ago but now it has been replaced by Apple Music. An audio player to play the files is required to be present on your Mac. If you are not happy with iTunes, you can take a look at the aforementioned list of iTunes alternatives. 
Q3. How can I get music on my Mac without iTunes?
You can download the music on your Mac from online portals, stream it on audio platforms such as Spotify, Amazon Music. You can also transfer the music files from an external device to your Mac but you will need an audio player to play them.
Q4. Is there a free alternative to iTunes?
VLC Media Player is the best free alternative to iTunes. It supports a number of the audio and video file formats which makes it a versatile choice. VOX Music Player also provides you with the free trial as well.  
Also Read