Looking to play console games on your Mac ? Yes, using GBA Emulators would be the right solution. Thus, we have curated a list of best GBA Emulators for Mac for you to choose from. 
What are GBA Emulator
GameBoy Advance or GBA is a highly popular Nintendo console to play handheld games on. Unfortunately this Nintendo console was discontinued and all the GBA lovers left in dismay for years not able to play their favourite games.
Fortunately the solution to play those games back again on your Mac is by using GBA or GameBoy Advance Emulators, which lets you boot load ROM files of the games you want to play on your Mac. Then you can map the controls of GBA emulators to the keyboard or gamepads, and play your favourite games just as you did before on the Nintendo console. 
List of Best GBA Emulators for Mac –
1. RetroArch 
RetroArch is probably the most popular and widely used GBA emulator for Mac compared to others for its support of multiple platforms and different types of games. Its slick and easy to use graphical interface is a breeze to use for installing your favourite games from various consoles easily.
Features – 
Cross platform compatible. 

Supports multiple types of games.

All-in-one emulator for Mac. 

Slick and easy to use interface. 
2. VisualBoy Advance
Another popular GBA emulator for Mac is VisualBoy Advance emulator. Since it is the oldest emulator designed and developed and supports most legacy systems. It comes with many useful game features such as save states, cheats, fast-forwarding and many more. 
Features –
Compatible with older devices. 

Cross platform compatible. 

Turbo mode to fast-forward games. 

Comprehensive features list. 
3. Boycott Advance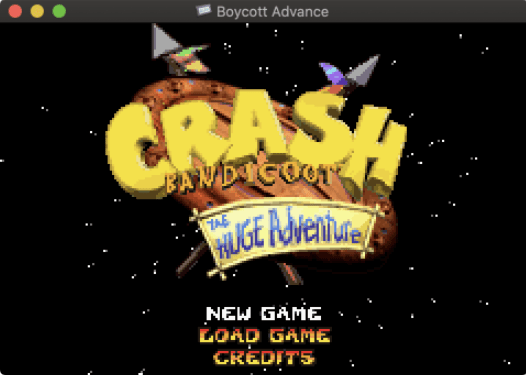 A simple GBA emulator for Mac for quickplay is Boycott Advance. Provides intense gaming experience while optimising system performance. You can gain significantly more suppring features through the Emulator Enhancer add-on. 
Features – 
Supports many console games. 

Simple and easy interface. 

Provides Emulator Enhancer add-ons. 

Extra advance customise options. 
4. OpenEmu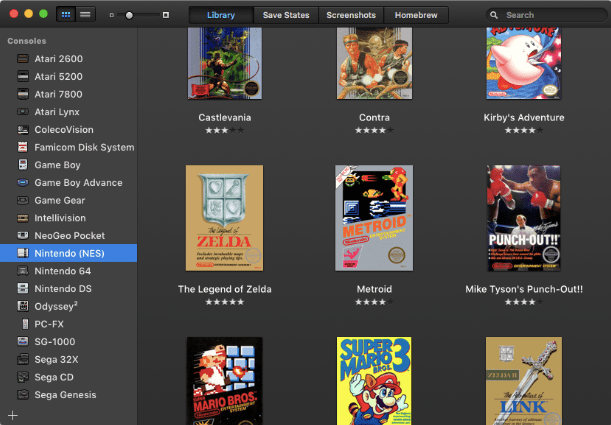 OpenEmu is a gameboy advance emulator for your Mac. Its automatic games organiser helps you look for your favourite games arranged alphabetically. Gaming features such as supports for any controls & controllers, screen recording and other game settings. 
Features – 
Intuitive and easy to use user interface. 

Supports a huge list of GBA games. 

Excellent useful gaming features. 

Automatic game organiser. 
5. mGBA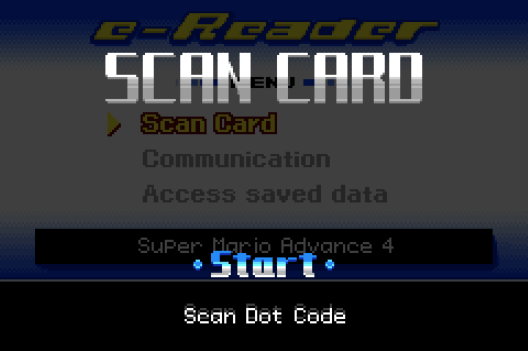 mGBA is another of the free GBA emulators for Mac with improved loading and performance of the games. This cross platform compatible emulator lets you load many ROMs of GBA games and play effortlessly on your Mac with excellent CPU management. 
Features –
Supports multiple console game types. 

Cross platform compatible.

Clean and simple interface. 

Improved loading and gaming performance. 
6. KiGB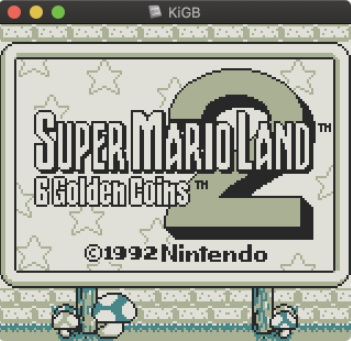 KiGB is last on the list of the Gameboy Colour Emulators. It is highly compatible with all the recent single releases of GB and GBC titles. Straightforward to load ROMs and play games, also supports Game Genie & Game Shark for extra convenience.
Features – 
Compatible to latest titles of GB & GBC. 

Provides Super Gameboy emulation. 

Good game customisation features. 

Supports motion sensors on mobile devices. 
Frequently Asked Questions –
Q1. What is the best GBA emulator for Mac?
RetroArch is the best among all for its multiple types of game support and great customisation option for gaming. 
Q2. Can you play GBA games on Mac?
You can play Gameboy Advance games on your Mac using GBA emulators. Which lets you load ROMs of the console GBA games onto your Mac and play. 
Q3. Does Virtual Boy Advance work on Mac?
Yes, VirtualBoy Advance supports macOS. Its latest version VirtualBoy Advance-M is the new iteration for Mac with new features. 
Q4. Is mGBA safe for Mac?
Yes, mGBA is very safe for Mac and also among the most reputed GBA emulators to play console games. It is among the best Gameboy Advance emulators for Mac to consider. 
Q5. How do I use mGBA on Mac?
Get mGBA from its official website, install it and set up your Keyboard or gamepad from Tools settings. Later to load a game, Go to file and select Load ROM to select the ROM location of the game you want to play. That's it. 
Conclusion
GBA emulators bring back the old retro vibe to the modern world on Mac. If you wanna experience the older GameBoy games experience on your Mac then the only way is through emulators which not only support nintendo but also other consoles. Go through the list above and select the right one for your gaming experience. 
Also Read
10 Best Terminal for Mac in 2022