The popularity of IPTV services has been rising in recent years, and Apple TV is an excellent platform for accessing these services. In this article, we will be looking at some of the best IPTV apps available for Apple TV. 
These apps offer a wide range of features and content, making it easy to find something to suit your needs. Whether you're looking for live sports, TV shows, or movies, there's an app on this list that will have something for you. So without further ado, let's look at the 7 best IPTV apps for Apple TV.
7 Best IPTV Apps for Apple TV You Must Use
1. IPTV Smarters – IPTV Player
There is no doubt that IPTV Smarters is by far the best IPTV app for Apple TV, as it allows users to access and stream IPTV content on their Mac devices. It is often used in conjunction with an IPTV subscription service, which provides access to a wide range of television channels and other media content. 
This player has a user-friendly interface and a range of features, including the ability to record and save shows, access on-demand content, and create custom playlists. It is compatible with a variety of devices, including Apple Macbook, iPhone, Android phones, tablets, and smart and Apple TVs.
Features:
Unique layout

Master Search option

Function to change the buffer size for the video player

Multi-screen support

VPN Integration
2. GSE Smart IPTV
If you're an Apple TV user looking for the best IPTV app, look no further than GSE Smart IPTV. This user-friendly app allows you to access and stream IPTV content on your Apple TV device, giving you the option to choose from a wide variety of television channels and other media. 
With GSE Smart IPTV, you can record and save your favorite shows, access on-demand content, and create custom playlists. It's the perfect app for anyone looking to enhance their television viewing experience on their Apple TV device.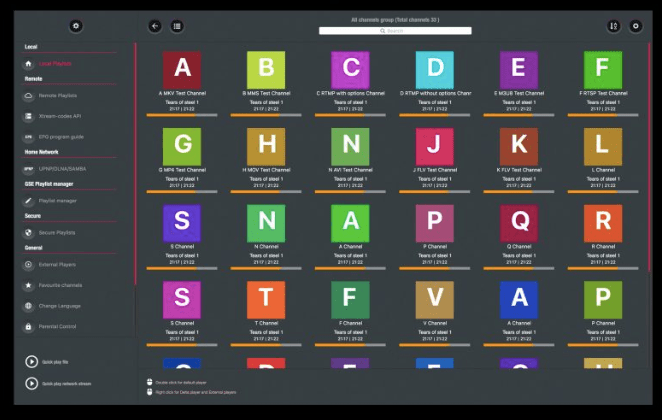 Features
Wide range of themes and customization options

Fast and elegant interface

Easy to group channels

Create unlimited playlists

Stable and fast channel transitions
3. IPTV Player Pro
The IPTV Player Pro is another best IPTV app for Apple TV, especially if you are going to use the TV with a lot of other users. For instance, if someone else, other than you uses your Apple TV, then the IPTV Player Pro is a great application as it comes with multi-user support.
This IPTV app allows you to create multiple-user profiles along with multiple VPN profiles for privacy concerns. Furthermore, it has easy to use interface.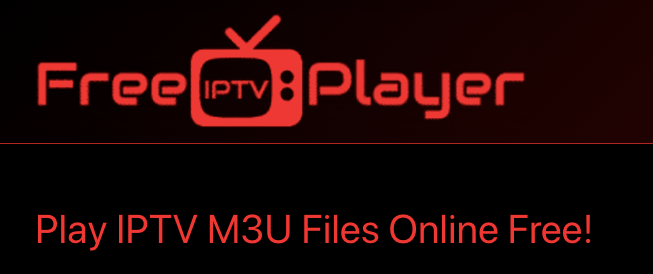 Features
Live movies, TV series, and TV channels

Load your M3U playlist

VPN feature

Add multiple user profiles

Add multiple VPN profiles
4. IP Television – IPTV M3U
If you are looking for a paid IPTV app for Apple TV, then the IP Television is a reliable option that you can afford. This app is priced at $1.99 on Apple's App Store. Furthermore, it has a wide range of features that can be tailored to the user's needs.
The best thing about this app is its simple interface that even a beginner can navigate without any difficulties.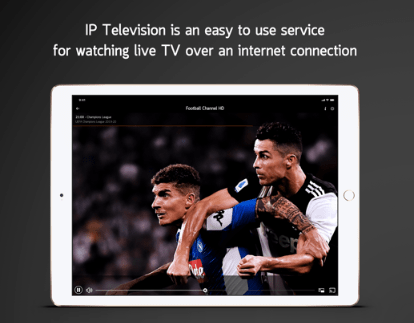 Feature:
Add favorite channels

Elegant video player

Search TV series with IMDB rating

User-friendly interface
5. Cloud Stream IPTV Player
When it comes to minimalism and elegancy, the Cloud Stream IPTV players win the title. This IPTV app for Apple TV comes with minimal features. It has a vast range of features that are regularly updated by its developers.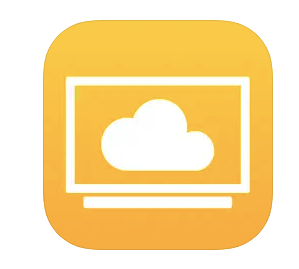 Features: 
Create your customized playlist

Advanced search option

Favorite reorder

Channel preview

Automatic channel finder
6. iPlayTV
The iPlayTV is another best IPTV App for Apple TV as it comes with a wide range of features. This is one of my personal favorite apps in terms of features. This app supports Airplay 2, Xtream Codes, EPG time shift, Match TV frame rate, and whatnot.
Features:
Playlist manager

Dark mode

Customizable icons

Unique interface

iCloud Sync
7. IPTVX
IPTVX is one of the most popular paid IPTV apps for Apple TV. This app is not only available and limited to Apple TV but also available on other apple devices like Apple iPhones, iPads, and more. The IPTVX customizes the user experience by personalizing their favorite content all in one place.
Features:
Family sharing functionality

Synchronized for all Apple devices

Support a wide range of Apple Mobiles and TVs

Watch all digital channels in one spot
Conclusion
When talking about IPTV apps for Apple TV. Then there are so many apps to choose from. But choosing the best app can be the right decision. Above we have recommended some of the top-rated apps for Apple TV that you try. 
Also Read
10 Best Screenshot Apps for Mac You Must Use
10 Best WiFi Analyzer Apps for Mac