Have you recently shifted from the Windows to Mac and you right away started missing Notepad++, keep reading for a solution. As Notepad++ never developed a dedicated application for Mac, the programmers and developers have to look for other options. We are going to help you find out the best Notepad++ alternatives for Mac.
With the easiest to use and the versatile feature to support multiple programming languages, this blog enlists the best Notepad++ alternatives for Mac. Take a look at the list and find the best one for you to help in editing the source code text on Mac.
Best Notepad++ Alternatives For Mac
1. Sublime Text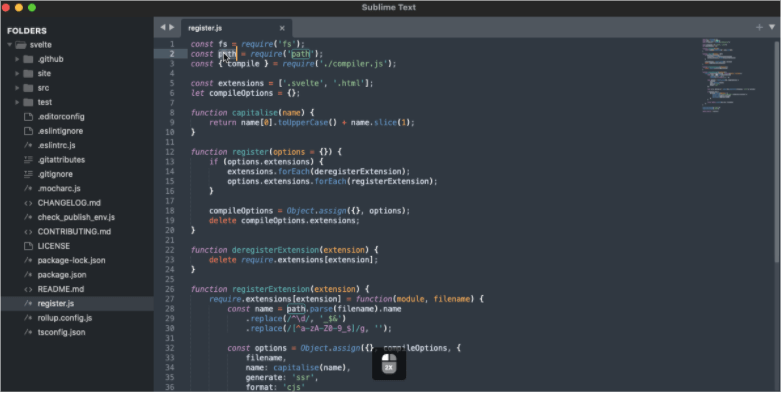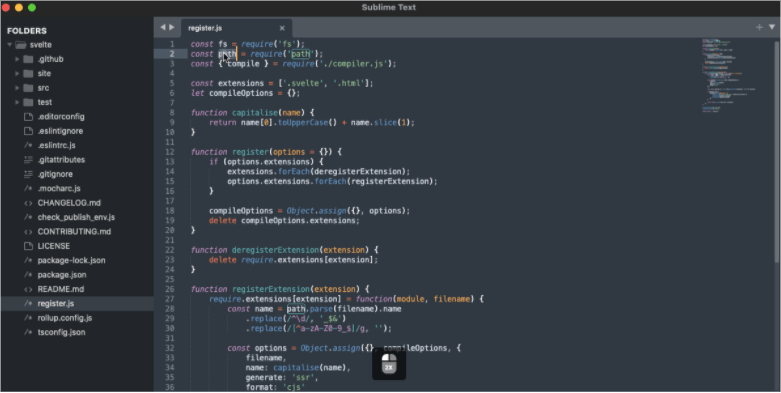 Sublime Text is one of the best Notepad++ alternative for Mac if you love sophistication in your code. The editor supports multiple markups and programming languages. It can be downloaded for free but needs license purchase after trial.
Check out the effortless navigation between panes and codes and more features which will make it any Mac programmer's favourite.
Features –
Vast list of plugins for every function.

Provides smart autocompletion for most.

Supports "Goto Anything" feature.
2. Visual Studio Code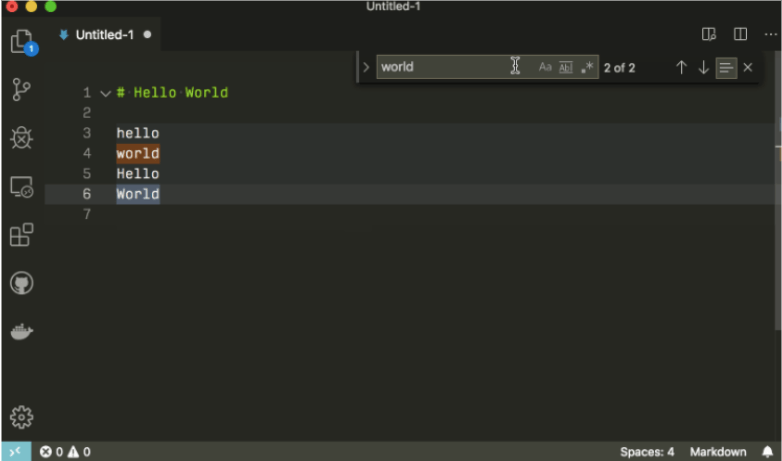 This can be said to be a true Notepad++ alternative for Mac, considering the product from Microsoft. It supports multiple languages, code focused editing and fast source code editing.
The extensions list for VSCode is extremely big, hence makes this free Notepad++ Alternatives for Mac so popular. It also provides you complete guides on its official website where you can find all about features and usage. 
Features –
It is absolutely free to use.

The Intellisense feature makes it best.

Provides a huge list of plugins and extensions for all languages.
3. Atom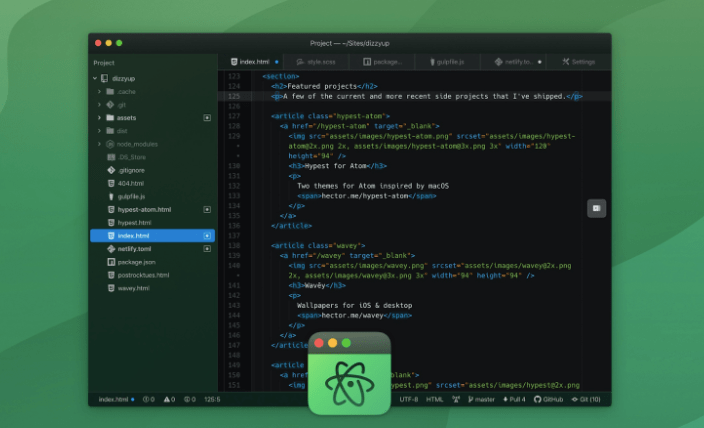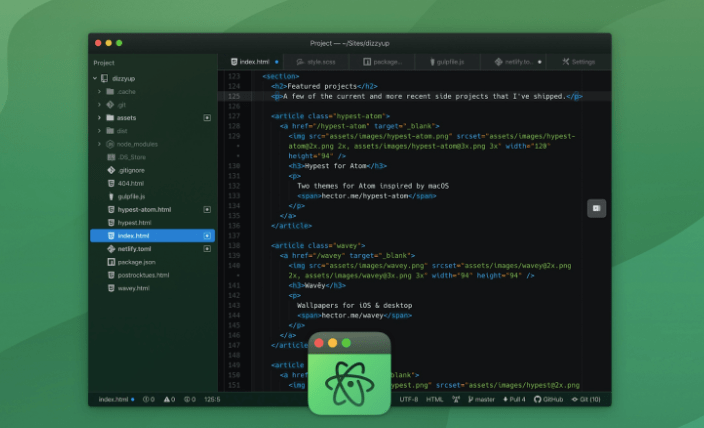 Atom is completely free to use and that makes it another of the free Notepad++ alternative for Mac.This Notepad for Mac is highly customizable with different themes, tweak UI and add major features for your language. 
It can install many open source packages for new features and functionality.
Features –
This editor supports Command Palette.

Autocompletion for most languages.

Simple user interface for easy use.
4. BBEdit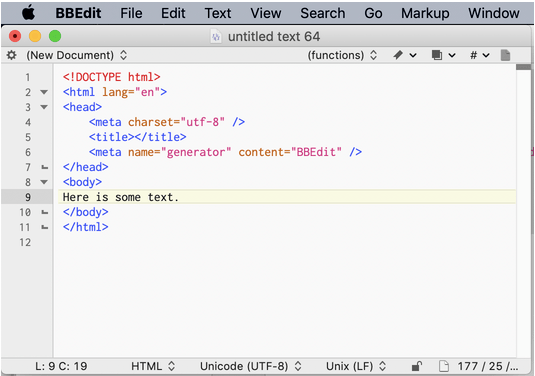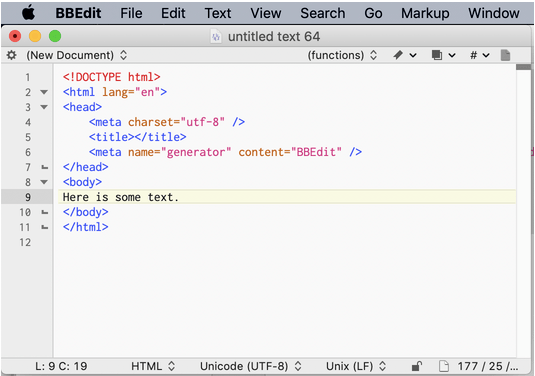 Another Notepad++ alternative for Mac would be BBEdit. It is one of the oldest editors known to programmers and provides the best user interface. It is the most preferred text editor for web developers. Although it is free to use for a trial, a licensed version has more features.
Features –
Simple user interface for text editing.

Provides autocompletion, correct markup and hard code wrap.

Supports pattern matching, search and replace text with single command.
5. Brackets


Brackets is developed by Adobe and an open source free Notepad++ alternative for Mac. It's live preview features provide real time connection to browsers for web development. This editor's rich features list for web development makes it a preferred choice.
Features –
Provides extension manager for fast and effective management.

It's quick edit UI feature makes editing live.

Extremely pleasant user interface.
6. UltraEdit
One of the best Notepad++ alternative for Mac is UltraEdit, for its support of different languages. It also provides a ton of features, code highlighting, folding, theming, spell check etc.
This editor can be downloaded for free to trial and allows you to insert individual templates which makes it user friendly.
Features –
Extremely versatile for programming.

Can view and edit very large files.

Provides an encryption model for coding security.
7. SlickEdit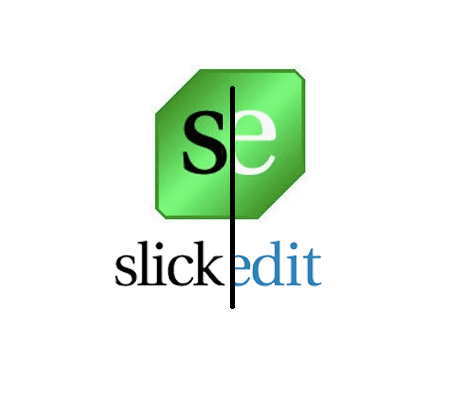 SlickEdit is a powerful editor for Notepad++ alternative for Mac.This editor provides a feature rich workbench for graphical project tools and advanced code editing. It can also auto save to Backup History to ensure safety of the hard work to the developers. SlickEdit is available with a free trial. 
Features –
Provides distraction free mode and command palette.

Supports most programming languages including Xcode.

Comes with a long list of features for best experience. 
8. TextMate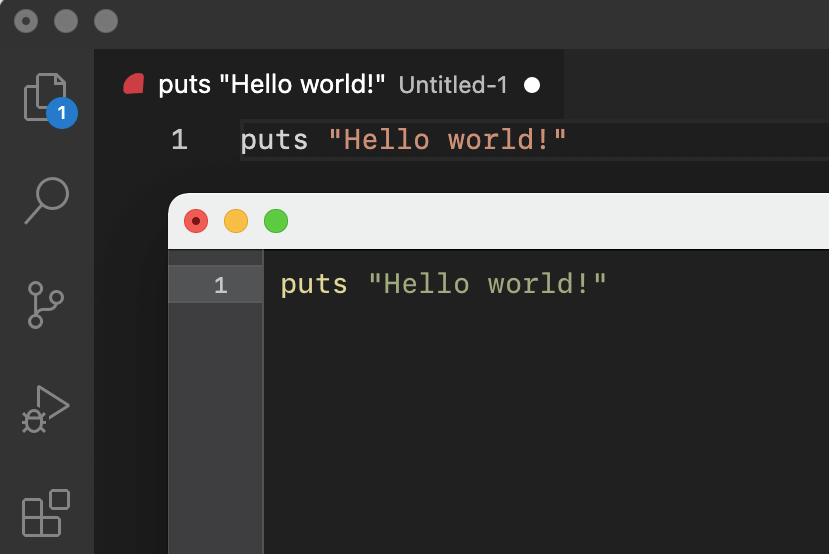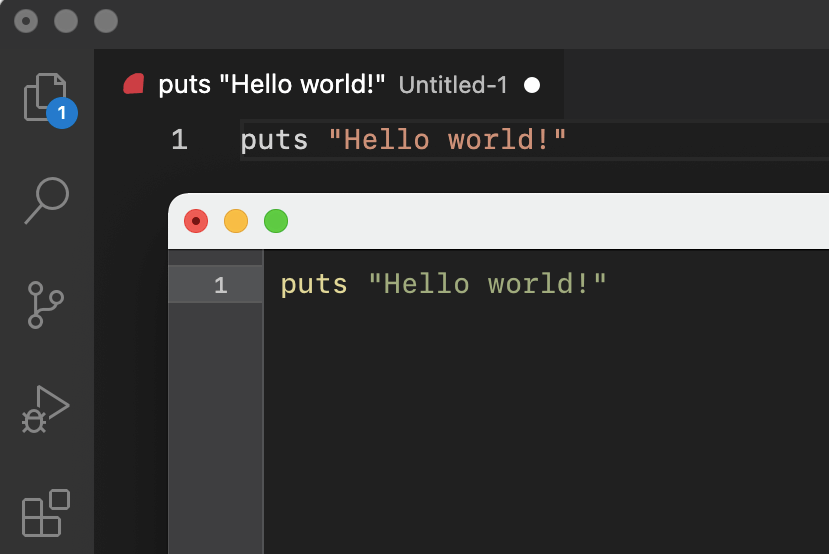 TextMate is a very simple and free to use Notepad++ alternative for Mac. This tool supports many programming languages and writing prose in structured formats. It offers a huge number of helpful features and convenience of selectors to code efficiently.
Features –
Versatile dynamic outline to work with multiple files at once.

Selectors for CSS and more.

Autoindent and autocompletion features. 
9. Nova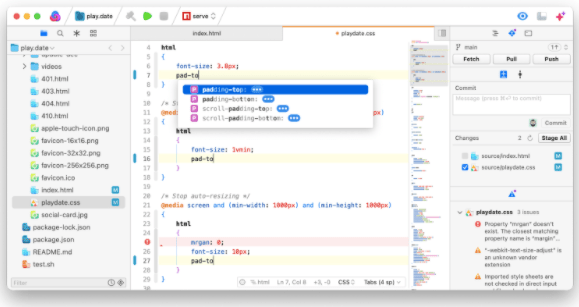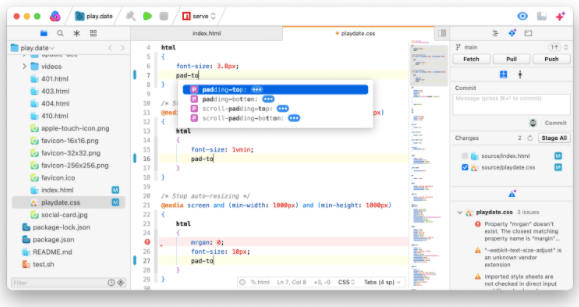 Nova is a relatively new text editor compared to others but it is a good best Notepad++ alternative for use on Mac. The Editor comes with all features including autocompleter, multiple cursors, minimap, overscroll, tag pairs etc. Nova also supports multiple programming languages. 
Features –
It is built specifically for MacOS.

Can be used to build and run tasks for projects.

Supports a long list of programming languages.
10. CodeRunner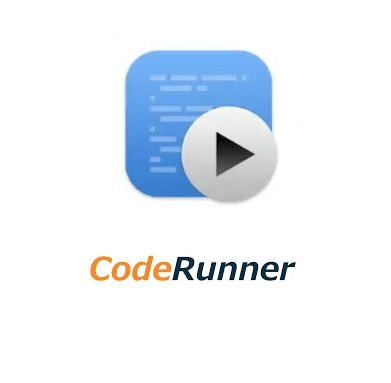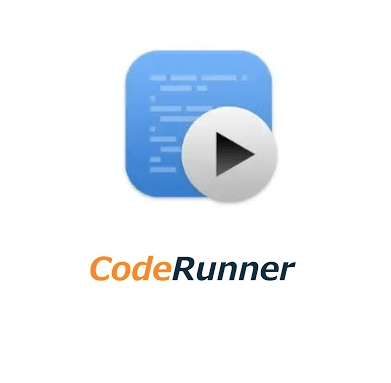 Next, on the list of the best Notepad for Mac is not short of any features. This Notepad++ alternative for Mac CodeRunner is an advanced, highly flexible and easy to use editor. CodeRunner supports a huge number of programming languages, provides many features and is extremely customizable. 
Features –
Feature list of editors comparable to IDE.

Editor provides themes, sidebar, search options and dark mode.

Relatively affordable compared to others for full features.
11. Komodo IDE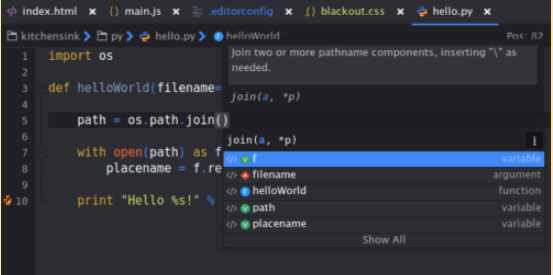 Komodo is another best Notepad++ alternative for Mac with its complete package as an IDE. It provides an extensive list of features and support for most programming languages. Along with IDE, Notepad for Mac provides an ActiveState platform to create and manage projects' complete solutions. The entire feature and user interface is designed keeping developer freedom of mind. 
Features
It's absolutely free to use.

Full fledged IDE for all development. 

ActiveState platform integrated.
12. Textastic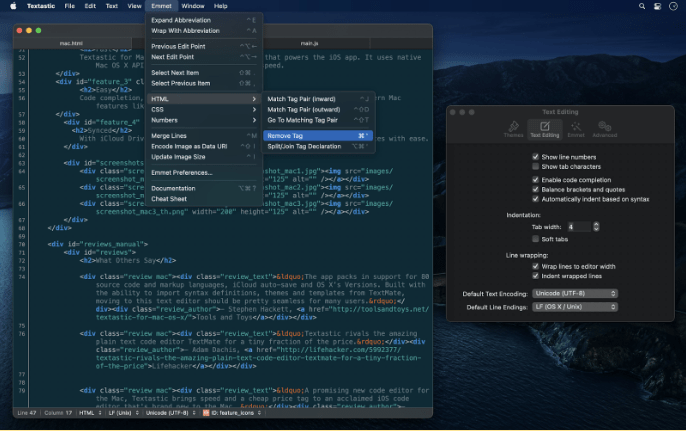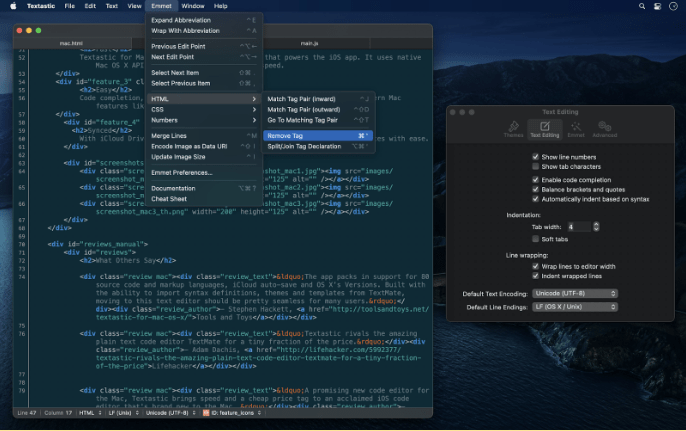 When looking for a versatile Notepad for Mac, take a look at Textastic. It is a fast and simple application which can help you text, code or use a markup editor. Use it on other Apple devices as it can be synced with the iCloud easily. 
Features 
Powerful syntax coloring engine.

Easily synced with iCloud drive.

Uses native macOS APIs for max speed.
Comparison Table of Top 10 Notepad++ tools for Mac
| | | | | | | |
| --- | --- | --- | --- | --- | --- | --- |
| Product Name | Best For | Platform | Price | Free Trial | File Size | Latest Version |
| Sublime Text | Sophisticated text editor with huge features and plugins. | macOS 10.9 or later | $99 | Yes | 42 MB | 4126 |
| Visual Studio Code | All-in-one IDE for all software developments | macOS 10.11 or later | $0 | Yes | 171 MB | 1.67 |
| Atom | Best free full package text editor with tons of features | macOS 10.8.0 or later | $0 | Yes | 204 MB | 1.60.0 |
| BBEdit | Ideal for web developers with simple UI | macOS 10.14.2 or later | $39.99 | Yes | 23.7 MB | 14.1.1 |
| Brackets | User friendly interface and live editing option | macOS 10.9 or later | $0 | Yes | 104 MB | 2.0.1 |
| UltraEdit | Best for security and encryption features | macOS 10.12 or later | $79.95 | Yes | 31.2 MB | 21.0 |
| SlickEdit | For developers with rich coding set and features | macOS 10.9 or later | $99.95 | Yes | 287 MB | 26.0.0 |
| TextMate | Best free beginners text editor. | macOS 10.12 or later | $0 | Yes | 18 MB | 2.0 |
| Nova | Exclusive for macOS with tons features | macOS 10.15.7 or later | $99 | Yes | 59.74 MB | 9.3 |
| CodeRunner | Perfect IDE  for new or experienced alike | macOS 10.12 or later | $19.99 | NA | 124.6 MB | 4.1 |
Frequently Asked Questions-
Q1. Can Notepad++ run on MacOS?
No, you cannot run Notepad++ on macOS as there is no such tool available for this operating system. Therefore, you can pick one of the Notepad++ Alternatives for Mac from this list. 
Q2. What is the Mac equivalent of Notepad++?
There are many tools available to help you function on the codes while working on Mac. But, if you are looking forward to working with the best Notepad++ alternatives checkout Sublime Text or Visual Studio Code.
Q3. What can I use instead of Notepad++?
You can use any of the applications from the list as a Notepad++ alternative for Mac. They are equally user friendly and provide you with more features overall.
Q4. Is Notepad++ better than Notepad?
Notepad comes with Windows as a simple text editor whereas Notepad++ is a text and source code editor. The latter is designed for the main use by developers and programmers to write the codes. 
Q5. Is Sublime Text or Notepad++ better?
Notepad++ is certainly the most sought after text and source code editor for being free, but it is limited to the Windows PC. For Mac users, Sublime Text is the best with its features like context-aware auto complete and Splitting windows to Side-by-Side Mode for Definitions.. 
Conclusion On Notepad++ Alternatives for Mac
Since Notepad++ is not available for Mac, one has to use the best possible alternative to Notepad++ for Mac. But you do not have to worry as there are plenty of good options available.
As discussed in this blog, we devised the list of the free and paid tools which can be easily used as the Notepad++ alternative and used for the same purpose. 
Also Read