Looking for a personal finance software for Mac? In the modern day and age, keeping track of the individual finances is highly profitable and self reliant. Doing the same through the legacy old paper trail is all well and good, but when everything is digital including banking, so why should personal finance be left behind.
Thus we have curated a list of best personal finance software considering all the basic requirements for you to select the one best suiting your needs. 
What is Personal Finance Software
Personal Finance Software or also known as Personal Accounting Software is an application developed to provide a detailed report of your finances so that it helps you manage and keep track of your every financial transaction efficiently and effortlessly just like a ledger.
You can easily manage your money like budgeting, banking, savings, insurance, mortgages, tax payment ,insurance, retirement planning and finally investments all under one application. 
List of Top 9 Personal Finance Software for Mac
1. Personal Capital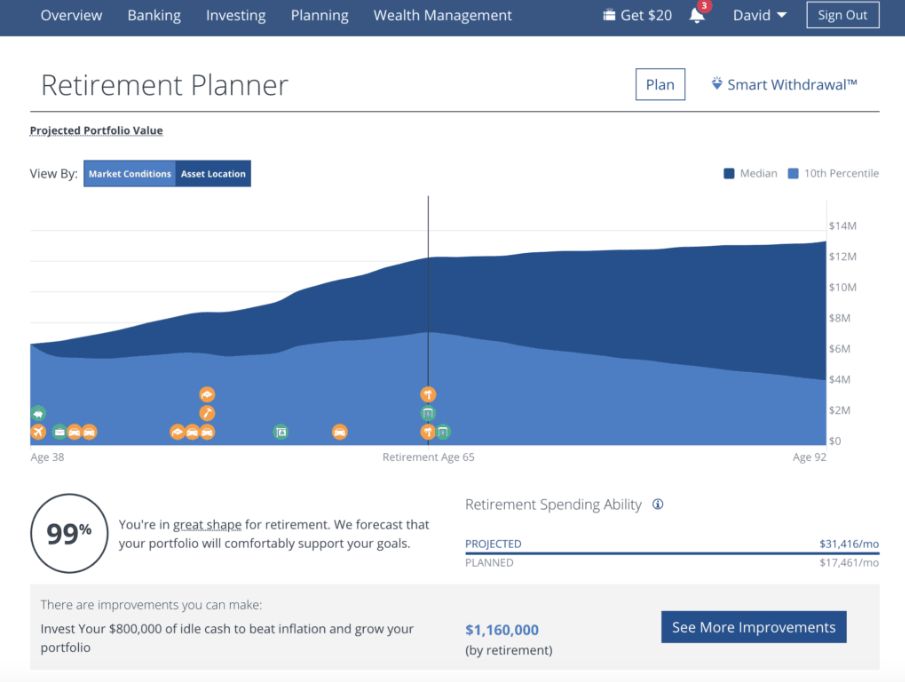 Personal Capital is among the Best Personal Finance Software for Mac which is absolutely free with no limitations at all. You can sync all your accounts in one place and keep track of all your transactions to plan better for future budget and investments.
Its robust security features are comparable to any bank securities, along with multiple features to plan well for savings and retirement. 
Features 
Best multiple layered security.

Free personal finance tool. 

Can sync all accounts. 

High security features. 
2. Moneyspire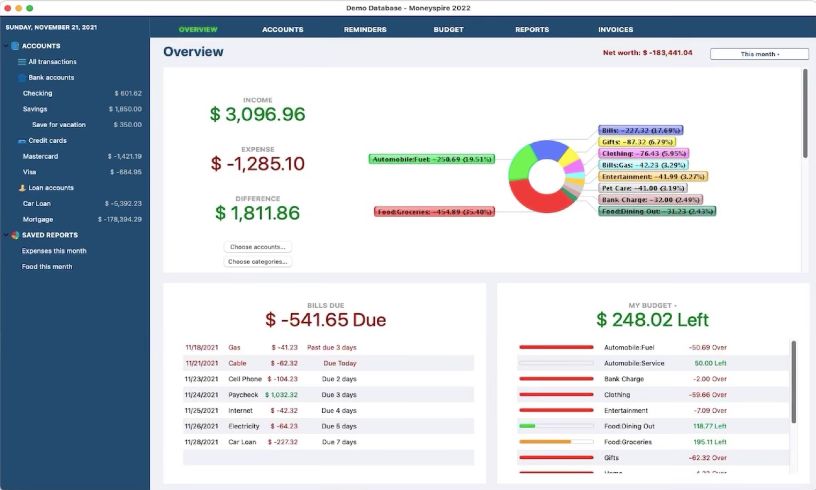 Moneyspire is another Best Personal Finance Software for Mac if you are looking for a desktop app and it also provides mobile apps while on the go. This app lets you sync all your accounts under one place to keep track of transactions and plan budget efficiently.
You can also pay all your Bills online and a regular reminder calendar to keep you up to date. 
Features 
Dedicated Mac desktop and iOS mobile app. 

Connects all accounts in one place. 

Supports online bill payments. 

Completely customizable finance management. 
3. Banktivity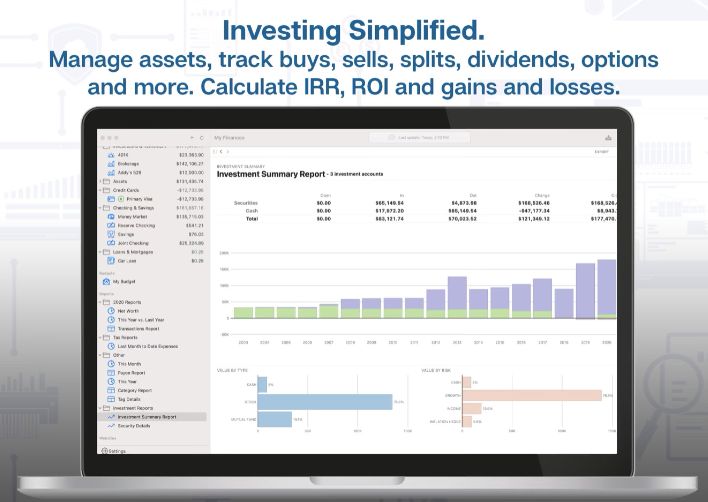 Banktivity has been for long the default choice of Personal Finance Software for Mac, supporting all Apple devices through apps. You can keep monitoring and updating your finance consistently real time due to its Direct Access real time sync with the bank. 
Features
Developed specifically for Mac. 

Can import accounts from other finance software. 

Real time bank transitions sync. 

Supports all Apple devices. 
4. SEE Finance 2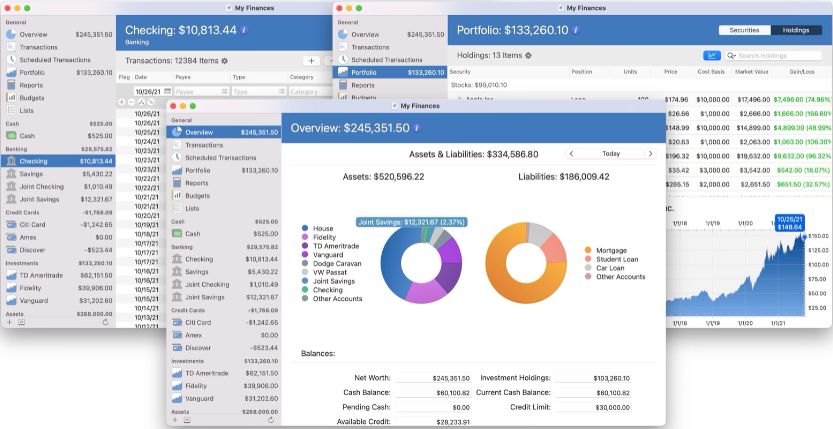 SEE Finance 2 provides a dedicated app from the Mac App Store for that added convenience and security. Its beautiful interface is easy to use and can be customised to your preference. You can store your data on iCloud and access it from any Apple devices. 
Features 
Dedicated app from Mac App Store. 

Customizable beautiful user interface. 

Can connect to iCloud Drive. 

Multiple currencies options available. 
5. Quicken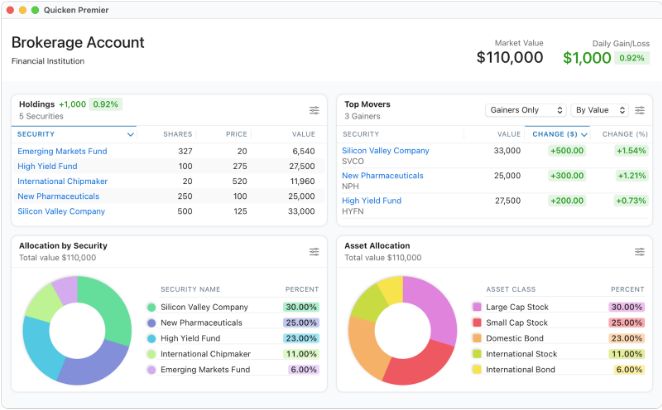 Quicken is rated among the best Personal Finance Software for Mac although it is most popular for Windows users but the latest version is much improvement with respect to features.
You can connect all your accounts to get complete financial management and track all your transactions automatically to keep you up to date. 
Features 
Simple and beautiful interface. 

Great to manage all types of investments. 

Can connect all accounts. 

Perfect app to maximise savings. 
6. Moneydance
Finally on the list of Best Personal Finance we have Moneydance with its easy to use interface and feature loaded personal finance app. Its no compromise security approach with great encryption features protects your privacy and data.
With this app you can do online banking, make online payments, all accounts management in one place and track your investments. 
Features
Easy and simple interface to navigate. 

Supports online banking and bill payments. 

Cross platform compatible and mobile apps. 

Great security and encryption features. 
7. CountAbout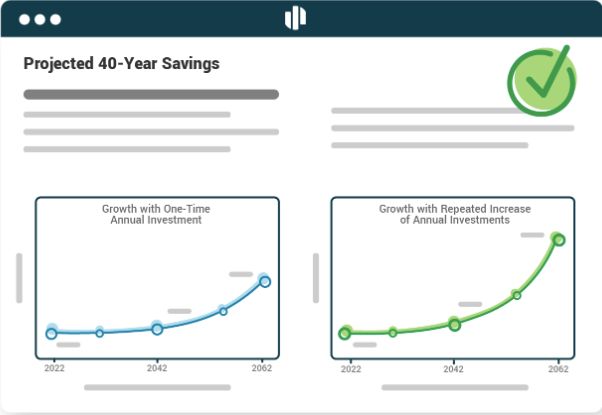 CountAbout is an web based Personal Finance Service provider which also provides mobile apps for iOS and android. It's easy to use interface is breazze to navigate and simple to connect all your accounts in one place.
It also automatically downloads transactions for you to stay up to date financially and can plan better budgets. 
Features 
Can import data from other personal finance software.

Robust privacy and security features. 

Access from desktop and mobiles. 

Auto Sync transactions in real time. 
8. MoneyWell 
MoneyWell is great finance management software for Mac, which is exclusively developed for Mac and iOS. Its Envelope Budgeting Concept helps you manage your Finances better by forcing you to spend only what's in the envelope.
The super slick and simple interface is highly friendly to navigate, along with automatic online bill payments. 
Features 
Dedicated apps for Mac and iOS. 

Simple and slick interface. 

Superb envelope budgeting concept. 

Supports multiple currencies. 
9. YNAB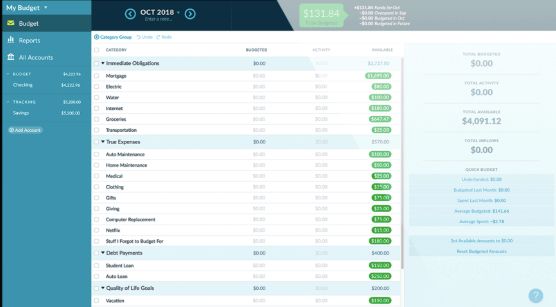 YNAB also known as You Need A Budget is a well known personal finance app for Mac which can be accessed from desktop and mobile devices to stay up to date. It seamlessly syncs all your accounts in one place to keep track of all the transactions and provide a detailed report to plan budgets.
Its intuitive interface is very friendly to nave and supports among the best security features. 
Features 
High security features and encryption. 

Very intuitive and simple interface. 

Can connect from desktop and mobile. 

Real-time syncs accounts and transactions. 
Frequently Asked Questions –
Q1. Does Apple have a personal finance program?
Unfortunately NO, Apple doesn't provide any programs for Personal Finance. But there are plenty of useful Personal Finance Software available in the market which are highly reliable and efficient in budgeting, saving, investing and many more. Follow the above provided list of Personal Finance Software to select one for your needs. 
Q2. Is there a free version of Quicken for Mac?
Although Quicken offers a free trial version for Mac sadly there is No Free Version available, you need to subscribe to use Quicken for Mac. The Subscription plans start from $3.49 to $5.99 per month. 
Q3. Is there a Mac version of Quicken?
Yes, after Quicken was highly successful on Windows they released the Mac version soon after. The Mac version of Quicken is not as feature loaded as the Windows version is but the application is robust and supports great features. 
Q4. What is the Best Personal Finance Software for Mac
Personal Finance Software is mostly subjective to personal preferences of individuals, but we would recommend Personal Capital. Although it is a web based service, its absolutely free and provides much more features compared to other Personal Finance Softwares like Quicken. 
Conclusion 
Budgeting your finances might not sound appetising but the fruits of savings would taste the best when you are in dire need of money. The Personal Finance Softwares are the way to go about personal growth financially and improve your chances of staying financially stable as well.
Go through the list above and select the one that matches your preferences to start budgeting, saving, investing and retirement plans. 
Also Read