While Preview is the built-in utility for Mac to help you view the images, if you find it rather not useful, you can look at other options. Yes, there are third party applications for almost all of the problems and you can also find image viewer for Mac among those.
But the question comes as what is an image viewer and how it works. So, let us take you through this information and a list of the best photos viewer for Mac.
What is a Photo Viewer Apps ?
An application which can be used to view a locally stored image on your device is termed a photo viewer application. For most of the operating system, a photo viewer application is inbuilt software and used most commonly.
But if you are not happy with it you can always get another picture viewer for Mac. Checkout this list below to select the best photo viewer for Mac.
List of 10 Best Photo Viewer for Mac
1. XnView MP
XnView MP is the best photo viewer for Mac as it comes with multiple additional image editing tools. You not only get to open an image using this application but also get to resize, crop, adjust brightness, contrast, colours etc.
It will also readily help you apply filters and effects on the given images on Mac. View images in full screen, slideshow, filmstrip and thumbnail. 
Features –
Different modes of image viewing.

Photos editing tools to make changes.

Compare two images. 
2. Movavi Picverse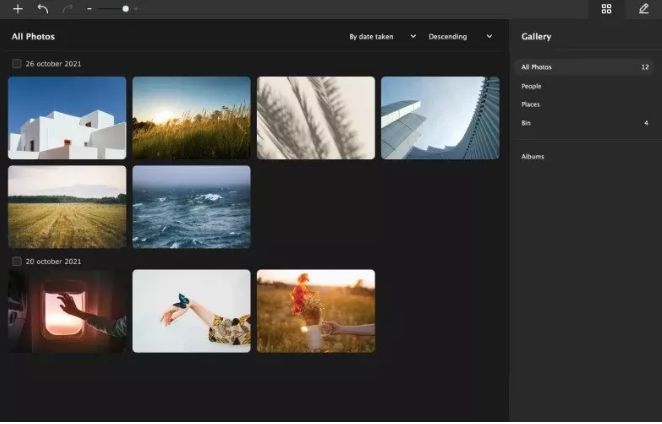 Movavi Picverse is an image viewer application for Mac which can help you view all kinds of images easily. This also works as a great photo editor and it is equally good for the professionals as well as the beginners.
You get the intelligent photo editing features which enhance the photographs without any effort. 
Features –
Removes image background quickly.

Changes B&W photo to coloured.

100+ filters for editing tools.
3. Adobe Bridge
Adobe Bridge is an essential part of the Adobe Creative Suite, but don't worry you can also get a free trial with an individual download. You can use this application to view images present on your Mac and to manage them using the management tools.
Easy to browse and image on your Mac, organise it with filters and preview them in the application.
Features –
Organise and find images.

Get an easy preview in the library.

Customise the file management.
4. Photo Mechanic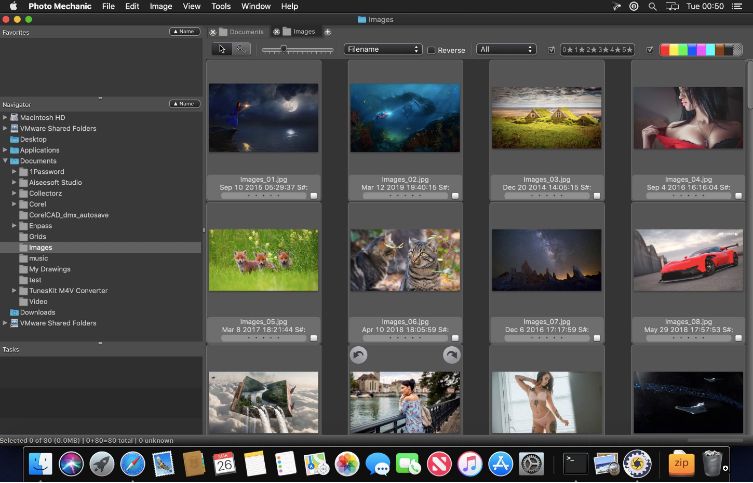 Photo Mechanic is a very useful photo viewing application for Mac. It can simultaneously be used to manage all the photos on your Mac. It provides you with a file explorer for the photos and fast preview options.
You can organise the photos and view the images from the SD card from your cameras and upload them to cloud storage instantly.
Features –
Easy to browse for any image.

Photo management tool.

Can export images from Mac.
5. Nomacs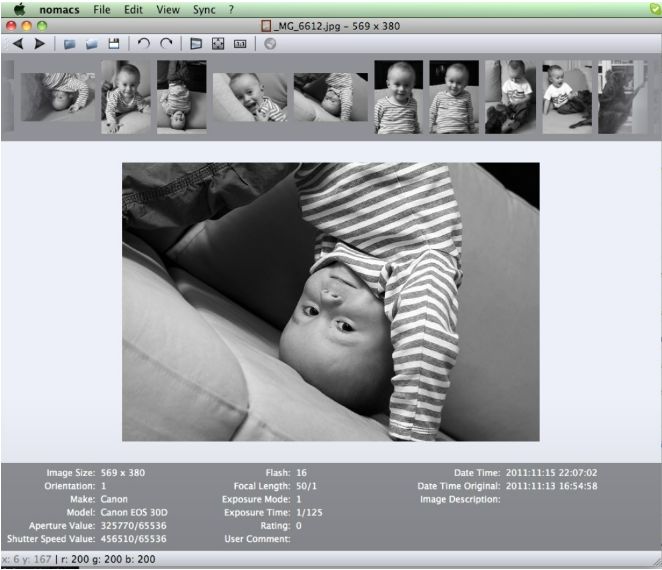 Nomacs is an open source software and hence free photo viewer for Mac. You can use it to open pictures on Mac as well as edit them.
It supports almost all types of commonly known image formats including the RAW and psd photos. It also allows you to switch between folders with an inbuilt file explorer.
Features –
Gives metadata information.

Thumbnail preview helps in recognizing.

Compares images with synchronisation.
6. ApolloOne
ApolloOne is the best photo viewer for Mac users who are professional photographers. It can be very good for those looking for high quality image viewers for their Macs.
It has a highly customizable toolbar to sort your everyday functions. The advanced photo editing tools to enhance the quality of your images.
Features –
View 16MP and RAW photos easily.

Also allows viewing videos.

Powerful image metadata editor.
7. ACDSee Photo Studio for Mac
ACDSee Photo Studio for Mac is a RAW photos editing application as well as a photo viewer app for Mac.
This works great as a digital asset management software as it can be used to easily view images in thumbnails, filmstrip views and more. You can also zoom into the pictures and colour picker display.
Features –
Zoom into images easily.

Runs as a native application.

Supports working on M1.
8. qView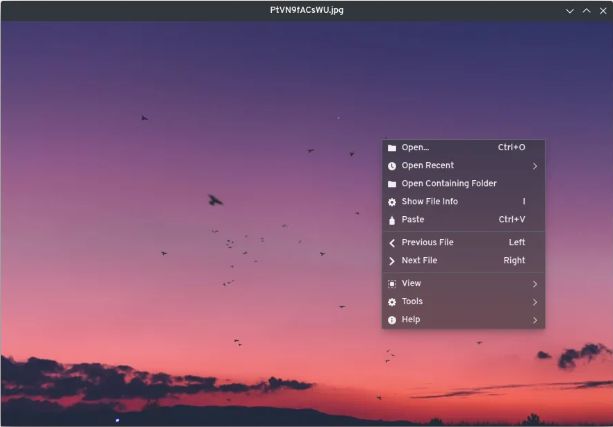 qView is a photo viewer for Mac that has a different approach towards the image viewing software.
As it does not wish to hamper the image viewing experience for its users in any way. Thus, uses the maximum space available and does not show you any toolbars aligned with it. 
Features –
Visually appealing & simple interface.

Fast switch between images.

Allows rotating and mirroring images.
9. Lyn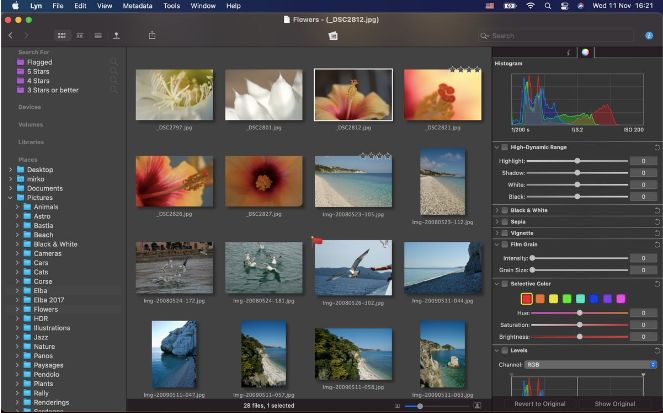 Lyn is another picture viewer for Mac which gives you the basic operation of viewing images along with organising and editing them. It supports the user configurable view options for the images on Mac. You can start a slideshow, browse and compare images easily using this tool. 
Features –
Get full information on metadata.

Several editing tools.

Share images directly from the app.
10. Phiewer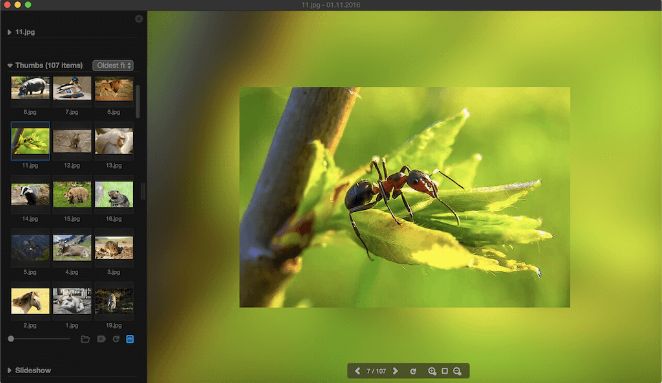 Phiewer is a rather fully equipped image viewer with options to run video, audio and other media files. It supports a number of the image file formats and works along with folder based image viewing for faster response. 
Features –
Easy to use.

Also allows viewing videos and audios.

Browser easily for images.
Frequently asked questions –
Q1. What is the best app to view photos on Mac?
XnView MP is one of the best app to view photos on Mac. You get different modes to view images on this application on your Mac – Thumbnail, full screen, filmstrip and slideshow.
Q2. What is the easiest way to view photos on a Mac?
Easiest way to view photos on a Mac will be the inbuilt application but if you need a faster solution pick up one of the aforementioned Mac image viewer app.
Q3. How do I view photos on Mac like Windows?
If you wish to open photos on Mac just like in Windows, open it using a third party picture viewer for Mac. These applications give you several modes to view images and also include editing tools.. 
Q4. How do I see photo files on Mac?
To view photos on your Mac, you can either rely on the built-in Mac image viewer "Preview" or choose one of the best photo viewer applications for Mac.
Conclusion On Image Viewer For Mac
Now as per your requirements you can select an image viewer for Mac. It is important to check the features offered by the application before downloading it on your Mac. Most of the applications provide an easy viewing option and some of them also give you multiple options for the same.
Others also offer an easy file explorer to search for a specific image using the keyword. Another important aspect while selecting an image viewer can be the additional features such as editing tools to produce better digital photos. 
Also Read