Productivity is defined as the usage of complete resources at a given time. Technology has made progress in the benefit of the users to spend less time on things which can easily be done with the software or devices. There comes the need for productivity apps to direct the user when working to gain the most out of the task.
Here we will be introducing you to the productivity apps for Mac users. They will help you improve the workflow, ease the access and find quick fixes to everyday tasks. It includes Focus app, Task Scheduler app, Password manager, Optimisation app, Image editing app, Screen recorder app and Backup app.  
17 Best Free Productivity Apps for Mac In 2022
1. MacBooster 8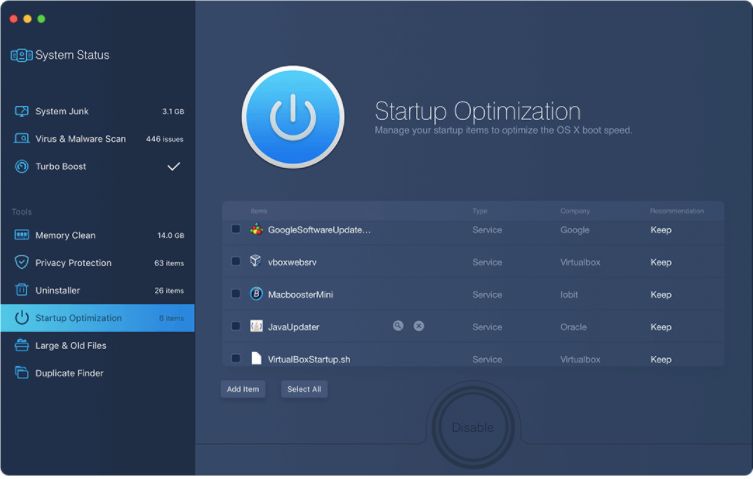 Every Mac user needs to have a cleaning and optimising tool on their device. It helps you declutter the storage and improves the speed of your Mac. MacBooster 8 is the top Mac cleaning product and hence you need this as one of the productivity apps for Mac. It includes duplicate cleaner, startup optimiser, app uninstaller, privacy protector.
Features –
Mac Cleaning tools.

Malware protection.

Performance booster.
2. Freedom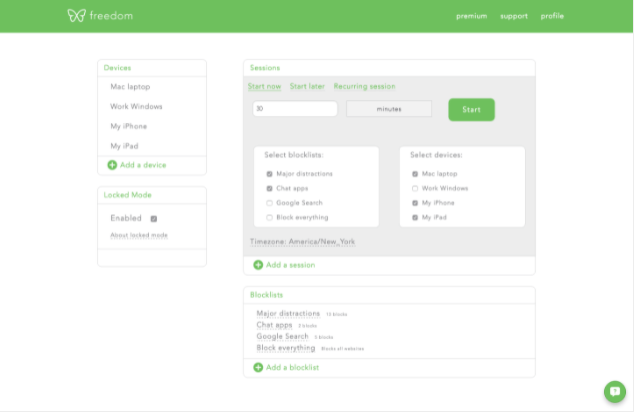 Freedom is a time saving and focus app for Mac users. It blocks websites and apps on Mac for complete focus and give your best work. With this app you can selectively block individual sites and apps on Mac. Freedom gives you control to install on all devices and cross platform compatible to sync.
Features –
Block mode for every session.

Exceptions for individual blocks.

Cross platform sync available.
3. Bear – Markdown Notes
A MacBook productivity app for taking note to improve the workflow. You can use it to export and import the notes and write notes , create to-do lists and stay organised.
Stay on track by using this one of the best free Mac apps for productivity and safekeep your notes on Mac. Use shortcuts to customise markup, add styles and links to reach with one click.
Features –
Import/Export notes.

Encrypt individual notes.

Convert to PDF and Word docs.
4. Affinity Photo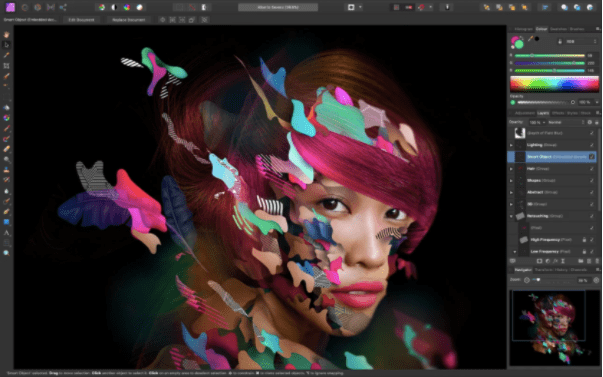 Affinity Photo is one of the best productivity apps for Mac which is useful for all Mac users. As at one point or another you need to edit images for personal or professional usage.
You can enhance your images with the use of these advanced editing tools and save templates for similar work. It also allows you to edit metadata of batch images and supports a large number of file formats. 
Features –
Save templates.

Real-time editing.

Advanced editing tools.
5. 1Password
Forgetting passwords can eat up a lot of time and therefore a password manager is a must to increase productivity. 1Password can be used as one of the free Mac apps for productivity for a trial period.
This helps you in storing all your passwords at one place and frees you from the hassle of remembering them.
Features –
One master password.

Syncs data across devices.

Automatic form filter.
6. EaseUS Todo Backup For Mac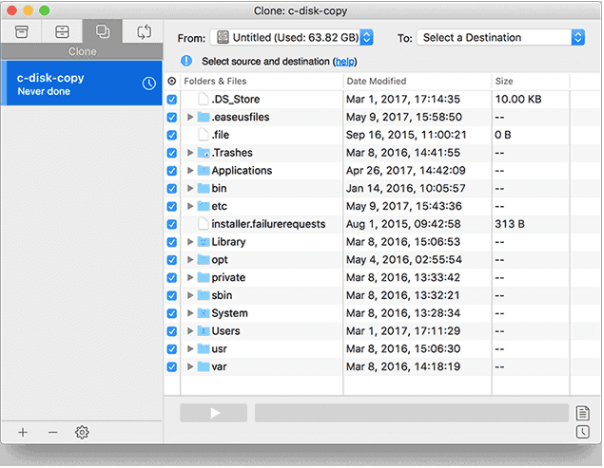 EaseUS Todo Backup for Mac is an important addition among the MacBook apps for productivity. To save your important data from any kind of loss, you must always take a backup.
This tool helps you to take automatic, scheduled backups and also lets you archive them. Easily restores the data on any other device in case of data loss.
Features –
Clone the entire disk.

Sync files with other devices.

Compress the data.
7. Bartender 
Just like a Bartender, this Mac bartender tends to your needs by decluttering the Menu bar. It might not seem like a problem but it takes a lot of time everyday to go through the items.
Bartender is a Mac productivity app to improve the workflow for you by features such as quick reveal, custom hotkeys and search options.
Features –
Access the hidden menu bar.

Quick Search.

Triggers to show needed apps.
8. Keyboard Maestro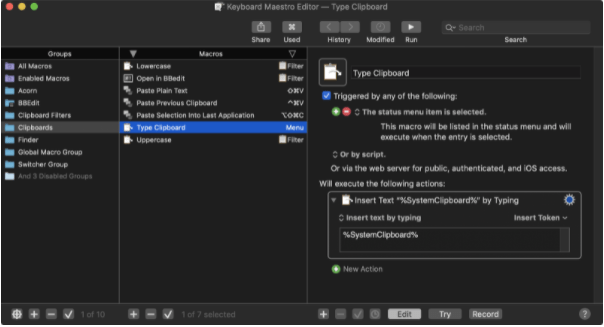 Keyboard Maestro is one of the must have MacBook apps for productivity. Work smartly using the Mac automation application to control applications, filling forms in websites, rearranging windows etc.
Create reports, download files, transform text, images, perform calculations, multiple clipboard entries and much more.  
Features –
Easily control multiple applications.

Automate any tasks.

Tons of built-in actions.
9. Camtasia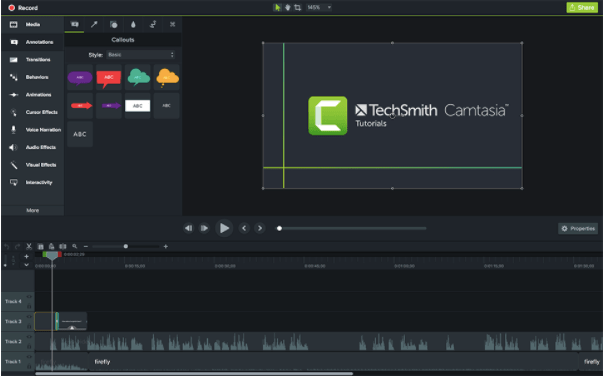 Camtasia is another of the best free Mac apps for productivity to try out. You need a screen recording tool to record the on screen activity for various reasons.
To record the important meeting or webinar, to report a glitch, create tutorials, software demos, gameplay videos and more.
Features –
Inbuilt video editing tools.

PowerPoint integration.

Instant upload to video streaming platforms.
10. Reeder 5
Wish to stay updated with the world news, but do not have time to read them? Reeder 5 is one of the best productivity apps for Mac in that case as it will collate news articles for you.
Simply add the feed and articles to the application and sync it with your iCloud account. The application will also provide you with Read later option to remind you of an important article.
Features –
Syncs articles with iCloud.

Bionic reading.

Built-in Read later option.
11. Magnet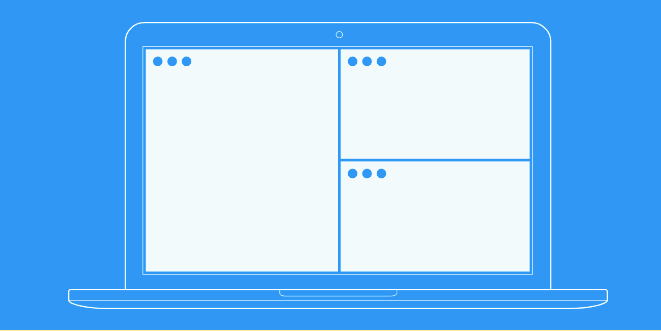 Magnet is an amazing tool to aid convenience while switching between multiple tabs. Being one of the best Mac productivity apps, it easily provides various configurations to place the tabs on screen.
It's an excellent way to organise all the windows and tabs quickly to focus on things on screen thus helping productivity further. The keyboard shortcuts provided help further in moving around file and text also rearranging tabs across screen easily. 
Features – 
Compatible with most macOS versions.

Keyboard shortcut commands available. 

Switch between tabs easily. 
12. Airmail 5
Airmail is a wonderful convenient mail client which helps optimise workflow with lots of customizations and custom actions availability.  It allows you to integrate with a wide range of apps and services easily.
This organization app for Mac is available for all the Apple devices to keep you connected and productive. Can add as many email accounts of all types and smartly switch between each easily. 
Features
Super fast and huge optimization.

Comprehensive customization and custom actions.

Wide range of app integration and services.
13. Alfred
Alfred is another excellent productivity tool for Mac, with its huge list of features and it's free to use. You can boost workflow efficiency with hotkeys, keywords, text expansion and more.
One of the best Mac apps for productivity also provides search on Mac and the web. You can also create your own custom actions controls for Mac. 
Features – 
It's absolutely free to use.

Plethora of features to aid productivity. 

Complete Mac system configuration. 
14. MindNode – Mind Map & Outline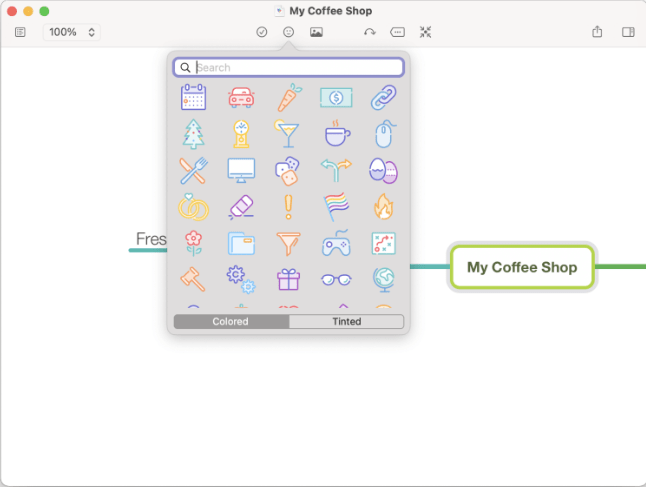 MindNode helps map down all wonderful ideas in a explinaritory way to picture and work on it. Instead of writing down all the creative ideas, this Mac productivity app helps you to map down all the creative ideas as quickly as possible in a colourful picture.
This is wonderful to improve productivity for creative workflow and keep getting inspired not missing to map down all. 
Features – 
Free editor to capture ideas.

Multi Apple device supported. 

Beautiful and intuitive user interface. 
15. Things 3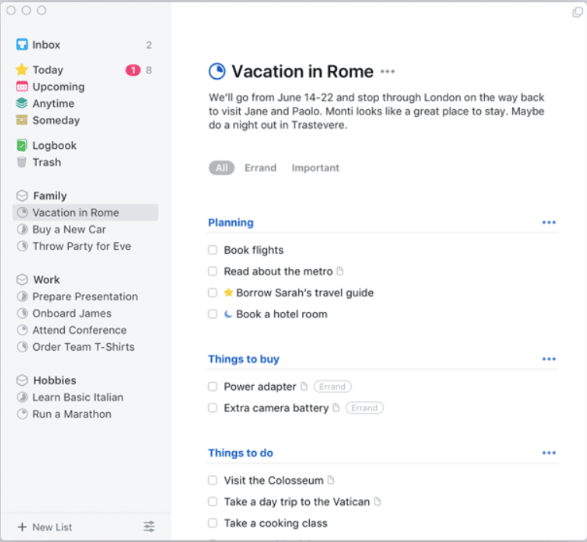 Things is another of the excellent productivity apps for MacBook. With its superb combination of functionality and user interface design for things to get done.
This helps in planning your day, managing projects, and making good progress in workflow. It can automate the workflow with great shortcut integration with your Mac.
Features 
Highly personalised and customised to use. 

Exclusively created for Mac.

All Apple devices supported. 
16. Clockify –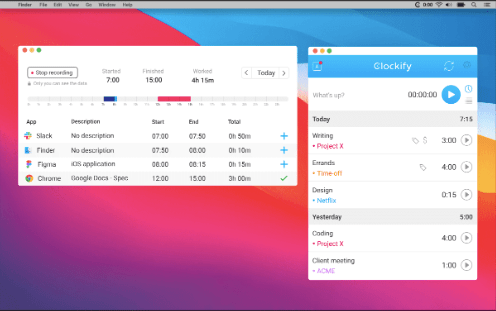 Clockify is a free application for Mac to help you track time. You can easily Start and Stop Time and set it up with customised tasks on your Desktop. Regular reminders for timers to help you track time on Mac. Keeping a tab of your time spent on different websites and tasks made easy with time measurement. Automatic start and stop with idle detection modes.
Features – 
One click Start & Stop Time-tracking.

Automate Tracking for specific entries.

Review reports and timesheets to study later.
17. Grammarly –
Grammarly is a writing assistant application for helping its users to correct the grammatical mistakes and rewrite sentences. It is available as an application for Mac as well as browser plug in.
You can use it to write emails, edit word documents, Google Docs etc. Get concise and crisp sentences instead of long erroneous sentences and improve your writing instantly.
Features –
Real-time feedback and corrections.

Check the grammar, punctuation and spellings.

Integrates with multiple apps and browsers.
Comparison Table of Top 10 Productivity Tools for Mac
| | | | | | | |
| --- | --- | --- | --- | --- | --- | --- |
| Product Name | Best For | Platform | Price | Free Trial | File Size | Latest Version |
| MacBooster 8 | Excellent Mac optimising tool with system performance improvement options. | macOS 10.9 or later | $29.95 | Yes | 70 MB | 8 |
| Freedom | Superb focus app for Mac to block websites and apps for high productivity. | macOS 10.10 or later | $39.99 | Yes | 26 MB | 5.22 |
| Bear – Markdown Notes | Best note taking app for Mac to improve workflow. | macOS 10.11 or later | $14.99 | Yes | 34.1 MB | 1.9.6 |
| Affinity Photo | Save time using this best photo editing tool. | macOS 10.9 or later | $54.99 | NA | 785.8 MB | 1.10.5 |
| 1Password | Secure and reliable password manager to increase productivity. | macOS 10.15 or later | $35.99 | Yes | 2.8 MB | 8.8.0-21 |
| EaseUS Todo Backup for Mac | Highly reliable backup tool which works automatically also. | macOS 10.15 or later | $29.95 | Yes | 12.6 MB | 3.6.6 |
| Bartender | Best declutter app for menu bar to save time and improve productivity. | macOS 11 or later | $16 | Yes | 8.6 MB | v4 |
| Keyboard Maestro | Wonderful Mac automation app to increase productivity. | macOS 10.13 or later | $36 | Yes | 34.4 MB | v10 |
| Camtasia | Excellent screen recording and editing tool for high productivity. | macOS 10.14 or later | $299.99 | Yes | 557 MB | 2021 |
| Reeder 5  | Very good news curation app for daily updates. | macOS 10.15 or later | $9.99 | NA | 10.6 MB | 5.2.2 |
Frequently asked questions
Q1. How can I improve Mac productivity?
To improve productivity while using Mac, you can download apps to curate the important tasks. With such applications on Mac you can reduce the time consuming activities. 
Q2. What is the #1 productivity app?
Best productivity apps for Mac have to be the cleaning and optimising application. As it will manage the login items, free up storage space in disk, remove unwanted applications. This will help in improving the performance and speed up the process for users. 
Q3. What are the 6 productivity apps?
If we have to define the best 6 productivity apps for Mac we would add a password manager, Focus app, image editing app, Mac optimiser app, Note taking apps and backup app.   
Q4. What are Apple productivity apps?
Apple apps for productivity include the iWork suite for creating documents, spreadsheets and presentations. For other work, you need to download other applications to help you in achieving goals proactively. 
Conclusion On Productivity apps for Mac
Productivity can be defined in a different term by each user. But we have covered the basic needs to achieve the most on Mac with this list of productivity apps for Mac. 
Also Read