Need a quick and easy way to share what's happening on your desktop with others? Screenshot Apps for Mac lets you record, annotate, and upload screenshots right from the keyboard. It is quite difficult to choose from a number of applications available for mac to take screenshots.
So, we tried and tested several screenshot software for mac and listed the best ones out of them.
Top 10 Screenshot Apps for Mac
1. Skitch
Skitch is one of the popular screenshot apps for Mac that's been around for over 10 years. It allows you to draw on photos and other images, apply artistic effects, and share your screenshots with friends. It lets you annotate your screen using many tools, including text and drawing tools.
Skitch is the best way to capture and annotate your screenshots. Effortlessly highlight, annotate, draw, or highlight images and then share them with your friends and colleagues. It's easy to use, yet powerful enough to capture, annotate and share any part of your screen.
2. Snagit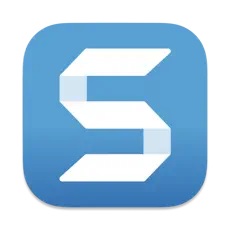 It is a powerful snipping tool for Mac. Capture, annotate and organize screenshots quickly, easily, and intuitively. SnagIt v11 makes using the tool even easier than ever before. New features include:
Enhanced Web page preview lets you zoom in on web pages with more precision by making it even clearer where you should click to take a screenshot.
Get full control of your cursor with Auto-Select, move beyond dragging by grabbing important parts of the image that you want to include in your slideshows directly with standard application functions.
3. LightShot
LightShot is the fastest, simplest way to take screen captures on Mac. Built around a powerful image editor and workflow automation, LightShot makes screen capture effortless. It is the easiest way to capture, edit and share your screenshot on Mac. It supports language input and output without delay, so you can use it anywhere, anytime!
LightShot is the most capable screen capture tool on Mac. With a single click, snap a screenshot of your entire screen and save it as a PDF or PNG file. LightShot also enables you to capture custom areas of the screen and annotate them with text, shapes, emojis, or GIFs. This is one of the best screenshot software for Mac.
4. Droplr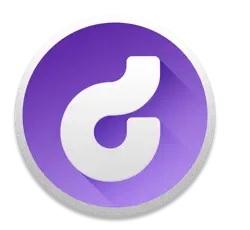 Droplr is yet another combo tool that lets you take screenshots and record screens on your Mac. With Droplr you can pick any part of your screens, such as a status bar, a full page, or an iMessage bubble. The app is super easy to use and works in the background so you can continue doing what you were doing while it takes the screenshot in the background. After you take a screenshot, it gets saved in your Photos App and then becomes editable in Moments or VSCO Cam (or other) apps.
5. CleanShot X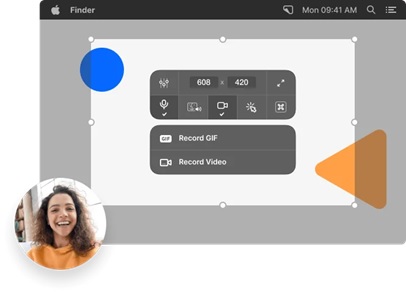 This is a powerful screenshot tool that's built to replace the built-in macOS screenshot utility, but with much better features and higher quality. CleanShot X is a universal tool that works on Mac, Macbook Pro, and Macbook Air laptops, as well as iPhone and iPad devices.
Nobody likes waiting for their screens to save, so we're here to help. CleanShot X gives you easy access to a big library of great screenshots that you can customize with just a few clicks. It's as easy as drag and drop for macOS users.
Whether you want to take a screenshot of your computer screen, document, or web page, CleanShot X makes it easy and quick. It generates screenshots that look like they were taken with an actual camera (free of any dirt, dust, etc.) while enabling you to customize the appearance of the image even further.
6. Markup Hero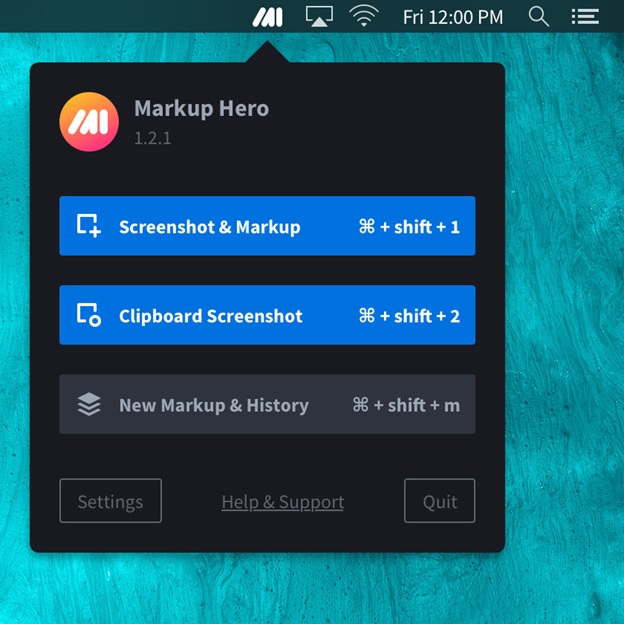 Markup Hero is another screenshot and annotation tool for Mac. It helps you to create annotated images, text, and shapes easily by drawing shapes with your mouse or finger on the image. With powerful marker tools, you can edit the drawing after taking a screenshot. The screenshot and annotation tool that makes your screen do things you never knew were possible.
It is a fast, easy and free Mac screenshot tool. Markup Hero helps you to annotate images and create your own photo collages by adding text, arrows, shapes, and more.
7. ScreenToLayers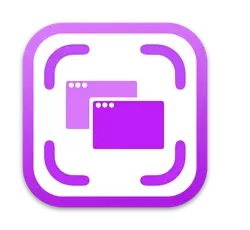 This is a screenshot utility for Mac. It allows you to take multiple screenshots quickly and easily, while preserving the original screen contents, giving you the edge in any situation. So, it is considered to be the best screenshot software for Mac.
ScreenToLayers is a screenshot utility for Mac. It allows you to quickly and easily create images of your desktop or the active window, edit existing images, or save them as PNG, JPG, or BMP files. By simply drag and drop the area of interest (or areas), ScreenToLayers will create a layered preview that can be saved and manipulated later on.
8. Shottr

It is among the relatively new screenshot apps for Mac. It serves as an alternative to Apple's built-in screenshot functionality and offers some highly impressive features including FaceTime, fullscreen, rotates and more. This is a simple, powerful screenshot app that lets you capture any screen on your Mac in just one click.
Turn your screenshots into professional-looking graphics with Shottr. Take beautiful screenshots, or take a video or still image of your Mac screen, right from the menu bar. Make your images colorful, bold and textured using Shottr's special effects options. Then share your shots on any social platform with ease.
9. Monosnap
Monosnap is another simple screenshot editing solution for Mac. It allows you to easily capture and edit screenshots with some of the most popular options, such as red-eye correction, anti-aliasing, and blurring. Monosnap also offers an integrated screen recorder that can be used to record screen activity or various actions on your Mac's display.
It is a simple screenshot editing solution for macOS. Just tag your screenshots and snap them with a single click, then edit or share them.
10. Snappy
Snappy is another advanced features-based screenshot tool available for mac. The best part is it is totally free and designed to take quick snaps and organize in your collections. It gives you the support of iCloud sync and password encryption.
Conclusion
So, these are some of the applications which can help you to take screenshots on your mac. We have tried these applications and listed them according to their performance. Look for the right requirement and use the applications for the best use.
Also Read
Top 10 Free Snagit Alternatives For Mac
Snagit Review – Features, Pricing & Pros and Cons