If you are in search of a best uninstaller for Mac this article will help you. We download a lot of the applications on our devices for different purposes but often forget that this fills up the storage space. We only notice this when the performance is affected and we tend to work toward optimising the Mac and find that the unwanted applications are hogging up all of the storage disk space.
Another reason to uninstall an application is that it might be causing unnecessary interference with system functions or it concerns the privacy of the user.  Mac allows you to uninstall an application by selecting the Uninstall option manually, but that often leaves traces of applications behind.
Whatever the reason be, it is evident that deleting an application is an important task and it cannot be completed with the inbuilt feature of Mac. So, we look forward to this curated list of apps uninstaller for Mac to remove these incompatible, old, large and unwanted applications. 
Best Uninstaller Apps for Mac
1. CleanMyMac X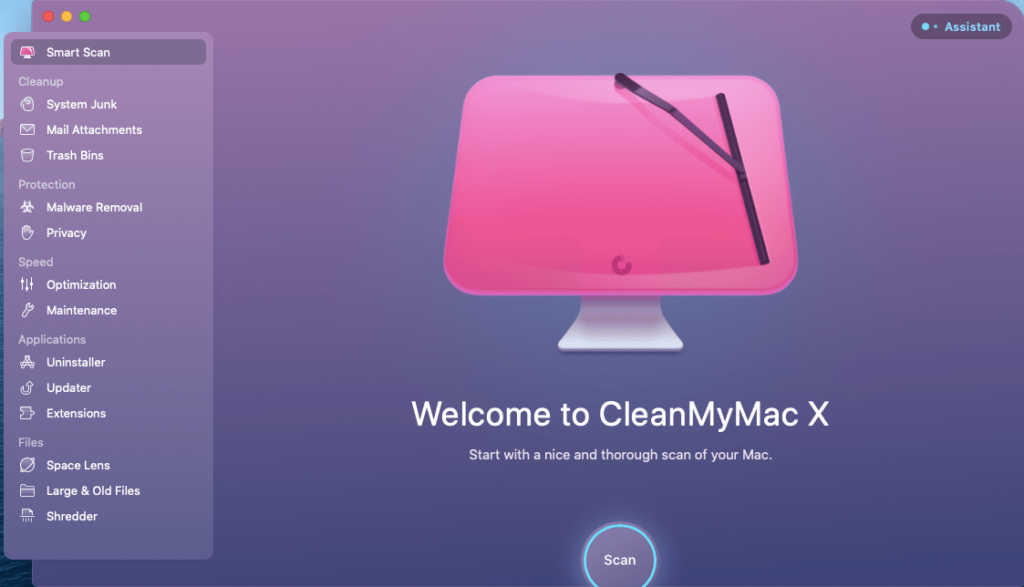 CleanMyMac X is an all in one Mac optimisation application. This comes equipped with multiple cleaning tools which also includes the Uninstaller. It can show you the list of all of the installed applications on Mac.
With this best uninstaller for Mac you can then select and remove the application along with all of its associated files without leaving any traces. It is also notarized by Apple and free from malicious files. 
Features –
Removes related files.

Lists Store and vendors.

Additional cleaning tools.
Read Detailed Review – CleanMyMac X Review – Is Cleanmymac X Worth It
2. MacBooster 8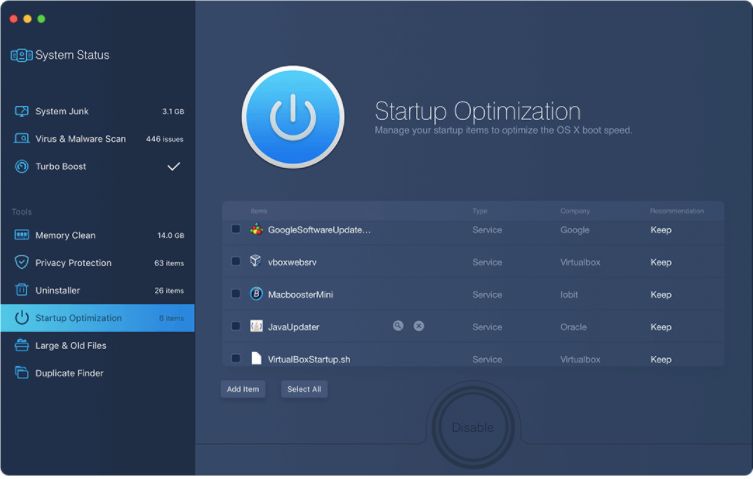 MacBooster 8 is another best uninstaller apps for Mac. Similar to CleanMyMac X it is also a Mac optimisation utility which harbours a number of cleaning tools.
Uninstaller is a tool available which will quickly remove the application and all of its related files from Mac on your command. Along with that you can also delete all of the application data with the Application Reset feature and use it as new.
Features –
Removes all leftovers.

One click button – Complete Remove.

Application Reset feature.
Read Detailed Review – MacBooster Review
3. CCleaner for Mac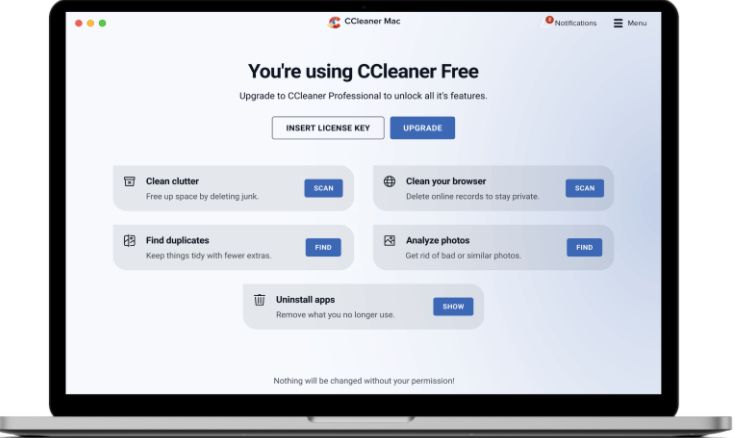 CCleaner for Mac is an amazing application which can be used to clean Mac for free. It is one of the simple tools to use as an uninstaller for Mac. Go to Tools, look for Uninstall and you can check the list of all the applications present on your Mac. Here, select the application you want to delete and click on Uninstall.
Features –
Easy to use.

One click solution.

More cleaning tools. 
4. Nektony App Cleaner & Uninstaller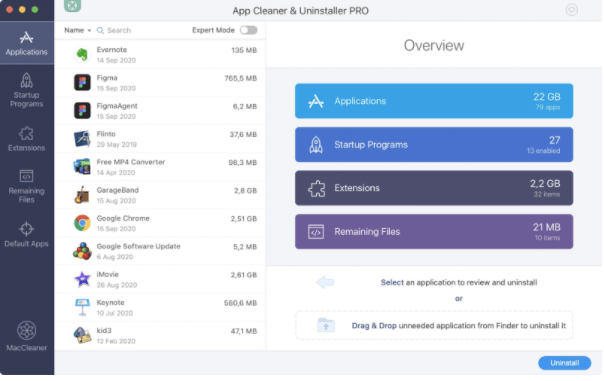 Nektony App Cleaner & Uninstaller is also the best uninstaller for Mac. It essentially cleans the storage disk space on Mac used by the unnecessary applications. Along with the application it can delete the leftovers and help your Mac be free of any associated files.
It can be used as it safely removes all the unwanted applications from your Mac.
Features –
Removes apps completely. 

Manage browser extensions.

Disable Login items. 
5. Stellar Speedup Mac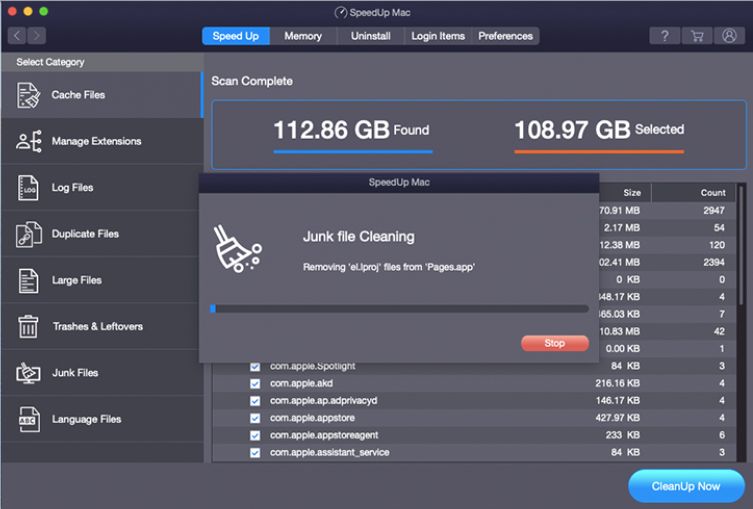 Stellar Speedup Mac is one of the Mac performance improvement utilities. You can use its app uninstaller feature to quickly remove the associated files beside the application. This best uninstaller for Mac can delete all of the third party applications installed on Mac.
It can also free up your computer from the old and non essential widgets and plugins. 
Features –
Remove incompatible applications.

Clear widgets and plugins.

Delete large applications.
6. MacCleaner Pro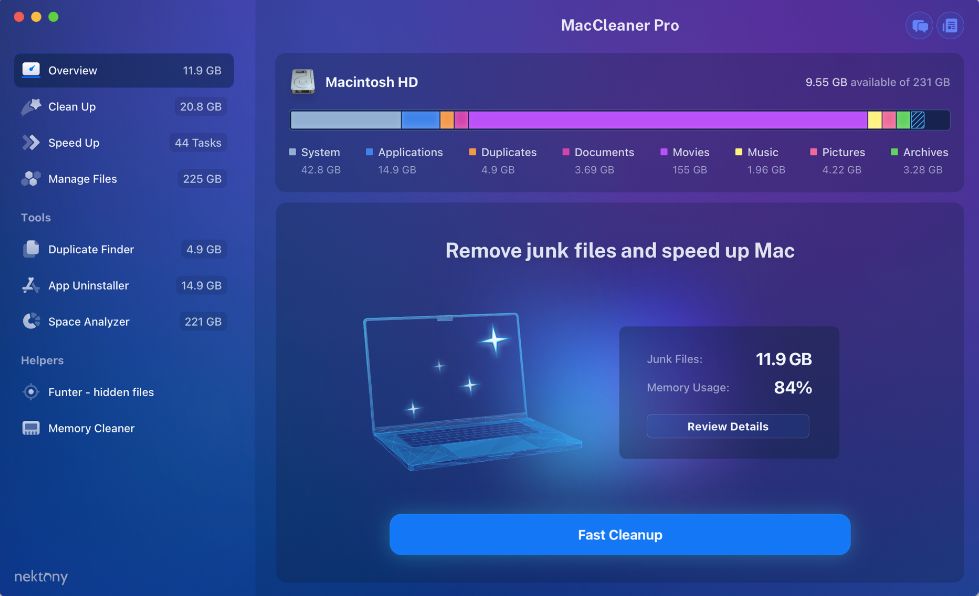 MacCleaner Pro is the best uninstaller for Mac as it can completely uninstall an application. It comes with a bunch of extra features to help you manage your Mac.
With its usage, the application is uninstalled and all of its remaining files are deleted alongside. It can also optimise your Mac using different tools to clean unwanted junk.
Features –
Uninstalls applications.

Reset applications.

Set default applications.
Read Detailed Review – MacCleaner Pro Review
7. Hazel
Use Hazel to clean the unwanted trash from your Mac and organise it with an improved performance. It comes with an App Sweep feature which can delete all of the related files and settings along with the application. 
Features –
App Sweep feature

Removes support files.

Deletes settings for app.
8. AppCleaner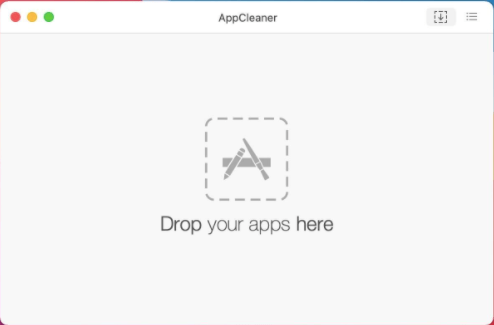 AppCleaner is a free app uninstalling software for Mac which can easily remove the unnecessary applications. It uses the drag and drop method to add the application to the tool.
Searches for related files for the application automatically.
Features –
Drag & Drop feature.

Clears related files.

Fast speed.
9. AppZapper
AppZapper is a great solution if you are looking forward to removing multiple applications from Mac. Just use the Drag and drop option to add the unwanted applications in the tool and click on the Zap button to get rid of them quickly.
Features –
Removes multiple applications.

Drag to add.

One click 'Zap' button.
10. Advanced Uninstall Manager
Advanced Uninstall Manager is another of the best app uninstaller for Mac. You can remove the applications with all of its associated files so that there are no remaining files left on your Mac. There is the Favourite list which can keep your important application safe from accidentally deleting them. 
Features 
Delete all remaining files with apps.

Removes login items from Mac.

History to keep a check on the apps.
11. TrashMe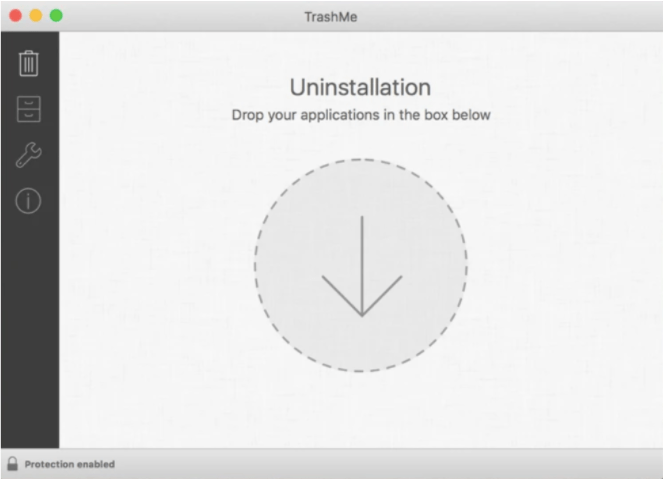 TrashMe is an application which can effectively remove the applications from Mac. Just drop the unwanted application on the tool and click on search and it will fetch the related files.
Hence you can select to clear it all or just the application and click on Delete.
Features- 
Delete plugins & widgets.

Remove preferences.

Searches for related files.
12. Osx Uninstaller
Osx Uninstaller is a simple and powerful Mac app remover you can use to manage the applications on your device. It will quickly remove the unwanted and useless files which are left behind after you remove the application from your Mac.
This will help you to free up the storage space and improve performance after it deletes all of the preferences from the system. 
Features –
Lightweight & efficient application.

Removes the application completely.

Deletes all System Preferences and permissions. 
Comparison Top 10 Uninstallers for Macbook, iMac
Product Name
Best For
Platform
Price
Free Trial
File Size
Latest Version
CleanMyMac X
Comes with security and cleaning tools
macOS 10.10 or later
$34.95
Yes
93.8 MB
4.10.6
MacBooster 8
Complete package with 20+ cleaning tools
macOS 10.9 or later
$29.95
Yes
70 MB
8.2.0
CCleaner for Mac
Makes space by deleting unwanted apps and images
macOS 10.10 or later
$29.95
Yes
34 MB
v2.4.141
App Cleaner & Uninstaller
Removes apps, extensions and login items
macOS 10.10 or later
$19.90
Yes
52.9 MB
7.4.4
Stellar Speedup Mac
Also cleans external storage drives
macOS 10.9 to 10.15
$39.99
Yes
12.81 MB
4.0.0.3
MacCleaner Pro
Overall Mac booster with dedicated tools to uninstall apps
macOS 10.11 or later
$44.95
Yes
30.2 MB
2.8.2
Hazel
Organizer for Mac with automatic tools
macOS 10.13 or later
$42
Yes
20.9 MB
5
AppCleaner
Free tool to quickly remove unwanted apps
macOS 10.6 or later
$0
Yes
5.9 MB
3.6.4
AppZapper
Simple Drag & Drop action to uninstall app
macOS 10.6.8 or later
$12.95
Yes
1 KB
2.0.3
Advanced Uninstall Manager
Keeps history and
Favourite Apps list
macOS 10.11 or later
$4.99
No
9.4 MB
3.0
Frequently asked questions- 
Q1. What is the best Mac Uninstaller?
CleanMyMac is the best Mac uninstaller app as it can delete the application quickly and is equipped with tons of other features to optimise your Mac. 
Q2. Does Mac have an uninstaller?
No such apps uninstaller for Mac is available as a built-in utility. You can manually drag and drop an unwanted application in the Trash but that leaves the residue files behind. And calls for the need of a dedicated uninstaller application for Mac.
Q3. Is app cleaner and uninstaller safe for Mac?
Yes, App Cleaner and Uninstaller is a safe Mac application. It is developed by Nektony and can be trusted to remove the application and all of its associated files from your Mac.
Q4. How do I uninstall a program on a Mac?
If you wish to uninstall an application on Mac, simply go open the Applications folder. Then, select the application and drag it to the Trash. Another way to do so is using Uninstaller for Mac, which can completely remove the application from your Mac.
Conclusion
It might not look like but the number of applications on your system can also affect the boot time, speed, and call actions. Therefore, it is important to remove these applications for multiple reasons such as security and optimisation.
This post helped you in learning how to remove these applications using the apps uninstaller for Mac quickly. Select any of the above as per your needs and delete the unwanted applications along with all of its related files.
Also Read