Mac is a great device with an intuitive user-friendly interface and security features. But one problem Mac users face usually is with playing the Windows Media Video files. Since it is originally meant for the Windows PC, you might find it hard to play it on your Mac. But what to do for opening WMV on Mac. Let us tell you about the WMV players for Mac to help you out.
What is WMV Player for Mac?
WMV (Windows Media Video) is a popular video file format developed by Microsoft. However, Mac computers do not natively support WMV files, and you may need a third-party WMV player to view such files on a Mac.
There are several WMV players for Mac available, including VLC media player, 5KPlayer, and Elmedia Player, among others. These applications enable Mac users to play WMV files, ensuring compatibility with this Windows-specific video format.
WMV players for Mac often come with additional features, such as format conversion and subtitle support, making them valuable tools for multimedia playback and management on macOS.
7+ Best Free WMV players for Mac
Below are some of the best WMV Players for Mac, which are alternatives for native QuickTime and other Mac players. Do go through the list and select the one best suits your needs. 
1. Wondershare UniConverter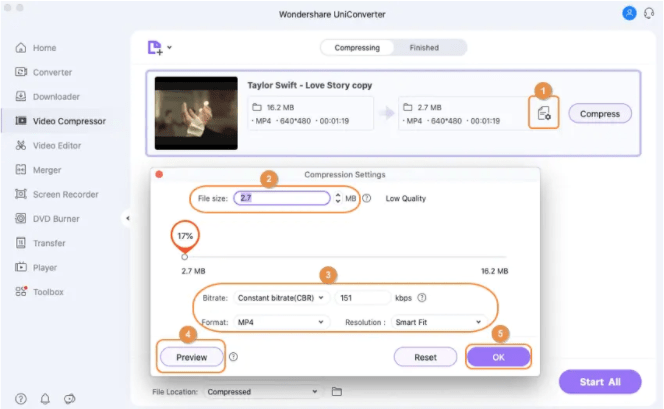 On top of the list of Best WMV players for Mac we have Wondershare UniConverter. It's not just a video player but also provides comprehensive video formatting and editing features. This player supports all formats of the file and is cross platform compatible. Can convert and play easily any file formats to desired file formats using this and play WMV on Mac.
Wondershare is a complete video and audio file solution which lets you convert, compress, edit , burn DVD and much more.
Features
A complete video package.

All formats of file supported.

Extensive video edit options.
2. VLC Media Player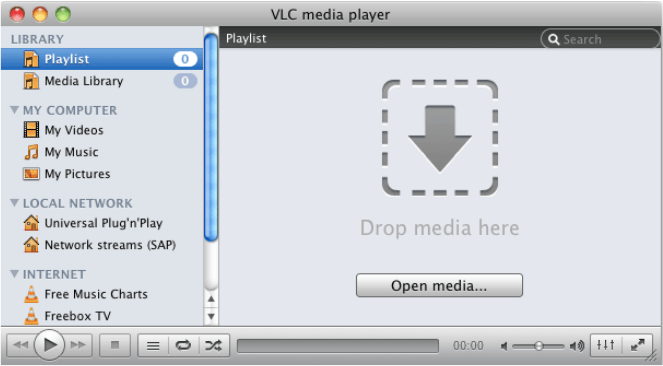 VLC Media Player is among the most reliable and popular media players around for a long time. And that's why it's our trusted recommendation for WMV player for Mac. This player supports all video and audio media file formats across multiple platforms with option to add various plugins.
Along with the ability to play any format it also provides extensive playback features and editing options. VLC also supports DLNA streaming, video files downloading and live streaming.
Features
Highly customizable playback settings. 

Supports all video and audio file formats. 

Extremely reliable and functional player. 
3. Elmedia Video Player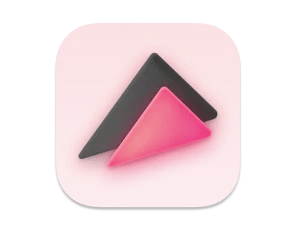 Elmedia Video Player is another very popular choice for WMV Player for Mac. This player supports pretty much all media file formats to convert, play and edit.
It also provides an extensive list of video and audio file playback and editing options which can also be highly customizable for better user experience. Elmedia player provides a simple and intuitive user interface which can play any file formats.
Features 
Simple and intuitive player interface. 

Supports all video and audio file formats.

Comprehensive editing options.
4. DivX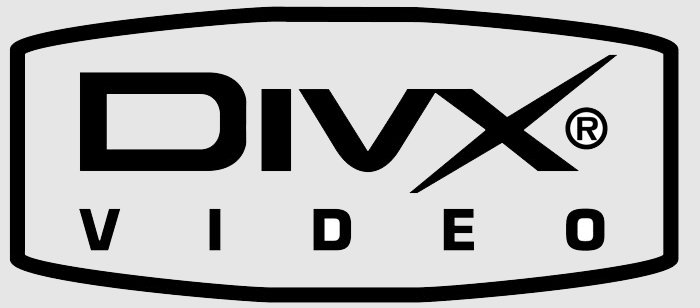 DivX is another highly recommended option for Best WMV players for Mac. This player is much more than just a video player, it provides video conversion and supports media servers to cast on devices.
This free WMV player for Mac can play any video and audio file formats, edit any file formats and also helps convert any file formats. The regular free version is highly capable to play all file formats but the pro version provides more features. 
Features 
It's an all in one media player.

DivX media server supports cast option.

Provides playback, editing and conversion options.
5. MPlayerX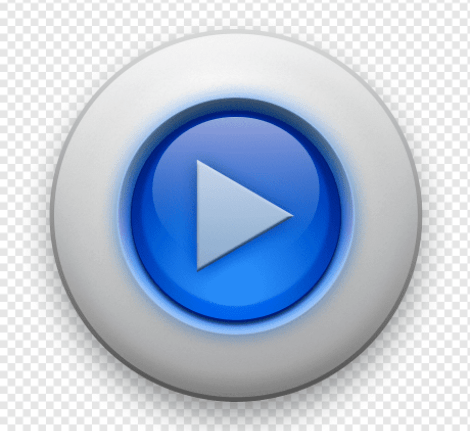 Down the list of WMV Player for Mac we have MPlayerX for its simple, beautiful and powerful media player abilities. This media player can handle any media file formats without any extra plugins or codec packages due to FFmpeg and MPlayer.
Its media playback settings and options are very easy to control with gesture support. MPlayerX also provides Apple Remote Support for ease of use.
Features 
Detects encoding of subtitles.

Supports multi monitors. 

Apple Remote Support is present. 
6. Switch Player
Switch Player is a professional level media player solution but also among the best WMV players for Mac. This player provides an easy, intuitive and well organised interface to play various web and media formats.
Switch is a complete solution for single file transcoding, professional media quality control, deep visual file inspection and correction of the file. It is a technical player which provides comprehensive file details of audio and video playback.
Features 
Can convert and correct all file formats. 

Professional media Quality Control options. 

Supports Caption playback and verification. 
7. 5KPlayer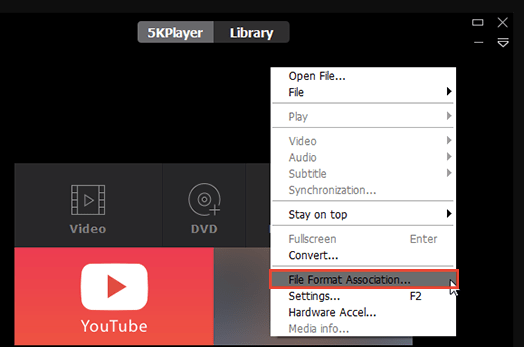 Last on our list of free WMV players for Mac, we have 5KPlayer. This player can play a wide variety of video and audio file formats in 4K/HD/360. Its aesthetic user interface design is easy to navigate and use.
It can wirelessly stream video & audio via AirPlay and DLNA with no quality loss. Along with being a media player 5KPlayer also provides download, stream and edit video files.
Features 
Supports AirPlay & DLNA.

Can download videos and audio. 

It's a free media player.
8. IINA Media Player
IINA is a modern media player for your Mac and it is one of the free WMV players for Mac as well. It comes with a delightful dark theme and support for the newer macOS version with Force Touch, System Media controls, Mouse and Trackpad gestures, Touch bar and online subtitles.
It can be used to play any of the video files on your Mac and also stream online playlist using extensions and plugins.
Features –
Works in Picture-in-picture mode.

Play your YouTube playlist.

Can be used with its browser extensions. 
Top 8 WMV Players for Mac
| | | | | | | |
| --- | --- | --- | --- | --- | --- | --- |
| Product Name | Best For | Platform | Price | Free Trial | File Size | Latest Version |
| Wondershare UniConverter | Versatile usage for video and audio playbacks & edits | macOS 10.11 to macOS 11 | $59.99 | Yes | 1.5 MB | v13 |
| VLC Media Player | Freeware with the necessary features to play almost all formats | macOS 10.7.5 or later | $0 | Yes | 79.81 MB | 3.0.17.3 |
| Elmedia Video Player | It can be the easiest media player for navigation | macOS 10.12 or later | $0 | Yes | 91.3 MB | 8.4 |
| DivX | Professional video player with conversion | macOS 10.14 or later | $19.99 | Yes | 106 MB | 10.8.9 |
| MPlayerX | Supports multiple monitor to enjoy Theatre mode | macOS 10.6 or later | $1.99 | Yes | 15.9 MB | 1.1.4 |
| Switch Player | Improves the playback quality and supports multiple formats | macOS 11 or later | $15.00 | Yes | 137 MB | 5.1 |
| 5KPlayer | Easy to use app with multiple tools for editing | macOS 10.6 or later | $0 | Yes | 66.9 MB | 6.9 |
| IINA Media Player | Supports PIP mode and plays lots of media file formats | macOS 10.10 or later | $0 | Yes | 73.4 MB | v1.3.0 |
Conclusion On WMV player for Mac
Now, you know what you need for opening a WMV file on Mac. Just take help of one of the WMV players for Mac listed in the blog and get your video playing with ease. They will simply convert it into a compatible file format to be played on your Mac. We suggest going for Wondershare UniConverter as it is an all in one solution for all your media related problems.
It comes with a converter which supports multiple file formats and an inbuilt player to play the audio and video files. Another option of MPlayerX as a free WMV player for Mac is also considerable for its easy controls and powerful abilities for playing media files.