Do you want an easy to use backup software for your Macintosh? It is possible to create backups and safe keep your data from the Mac to be used in case of system failures. Although this is also good for people who are looking for a change of machine. There are many possible reasons for why you need a backup, but very few options to perform this action. Therefore, we present to you the EaseUS Todo Backup review which gives you complete information on this backup software for Mac.
What is EaseUS Todo Backup?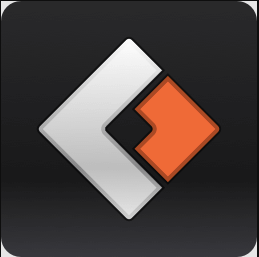 Questions like is EaseUS Todo Backup safe for Mac can be answered in this section. As the name implies, it is a backup software which will help you in reducing the chances of data loss. It provides you differential, incremental, full and also the modes for iTunes, Mail, Contacts, Photos and Documents.
It also gives you the option to schedule automatic backups in stealth mode. The great feature which can save storage space by compressing the backups. 
EaseUS Todo Backup also provides the protection with the needed encryption. It will help you archive files into the hard drives, external drives, optical drives, network volume. It works on both APFS+ and HFS+ disks, for file syncing and can be used for disk cloning as well. This backup software for Mac can be availed at $39.95 for your Mac.
EaseUS Todo Backup For Mac Review
Technical Specifications
| | |
| --- | --- |
| Vendor | EaseUS |
| Current Version | 3.6.6 |
| Compatibility | macOS 10.13 and higher |
| Download link | Click Here |
| Price | Free Trial, $39.95 |
| File Size | 12.6 MB |
Features –
EaseUS Todo Backup can be used as an alternative to the Time Machine and it can be used to backup files on external drives. It supports the optical drives – CD, DVD, external hard drives, network volume etc. The backup from these drives can be later on restored on other devices without compromising the data. Although, there is an option which allows you to compress the data and save the storage space on the drives. 
Automatic Backup Schedule –
It is very necessary to have an automatic plan for backups otherwise we forget it often and lose important data. With EaseUS Todo Backup for Mac you can easily schedule the backups on Mac. Give the backup location, files, date and time and you are good to go, as it will start the automatic backups without disturbing your work. 
EaseUS Todo Backup for Mac is another disk cloning app for mac. It can easily clone a volume on your Mac to create a backup which can be used at new APFS+ or to restore the Mac. The safe and easy process of migrating the data on volumes to a new drive is commendable. 
If you wish that your work does not get corrupted or lost, make sure to sync your files and folder to another machine. With EaseUS Todo Backup for Mac, it is possible to do so in easy steps. You can share and keep your files updated on two machines at the same time. It can be another computer or a hard drive mounted on your Mac which will synchronise the files and folders.
How to Use EaseUS Todo Backup?
To learn how to use EaseUS Todo Backup, you must follow through these steps given below –
Step 1: Go to the official website and download EaseUS Todo Backup for Mac –
Run the setup file downloaded on your Mac and complete the installation process.
Step 2: Launch EaseUS Todo Backup and start with the backup for Mac without Time Machine. Go to the Backup Tab on the home screen and click on the '+' sign. It will ask you to enter a project name. Once you give it a name under the Create project, click Ok.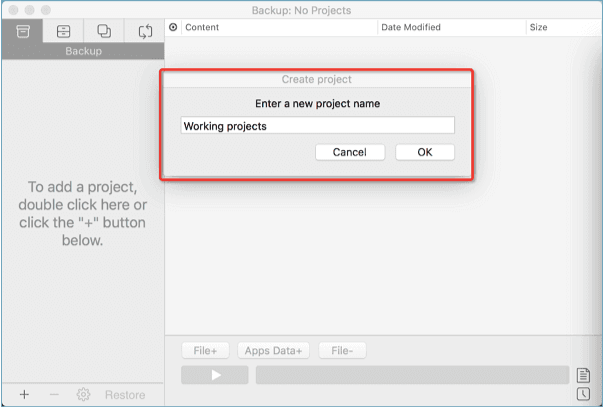 Step 3: Now you need to set up a destination to save the Mac backup. Give the Backup Destination, Folder and other parameters.
It also includes the option to Delete older backup versions once new is available. Another of the important features is to Exclude – invisible files, finder data, applications, aliases and others by pattern.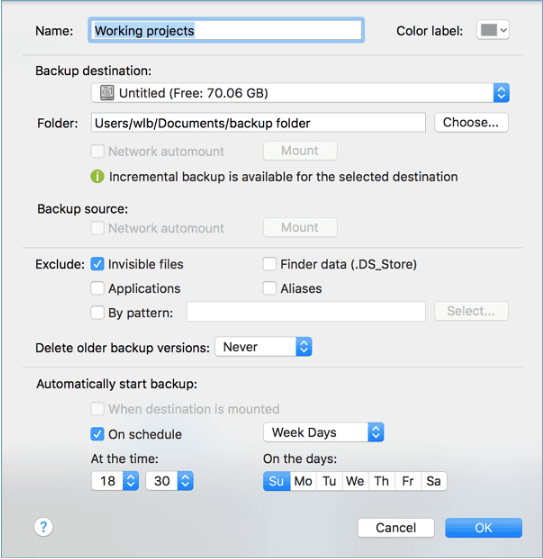 Here you can also include the Automatic backup scheduling by mentioning the time, days, weekdays or weekend etc. click Ok when done. 
Step 4: Now click on File+ to add the files and folder to your newly created backup project.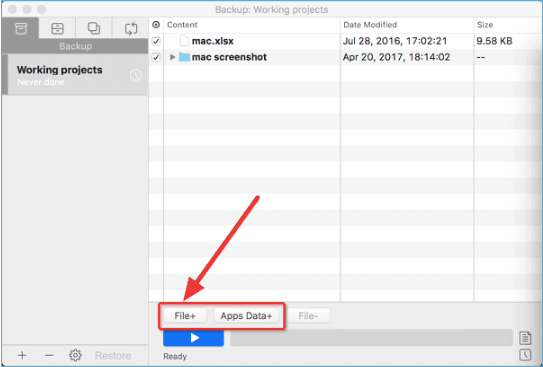 Once done click on the Blue Play button to start the backup. 
To clone your hard disk using EaseUS Todo Backup for Mac use these steps –
Step 1: Connect the hard drive and the SSD to your Mac and then open EaseUS Todo Backup for Mac.
Select the Volume which is to be cloned and mark it as Source Disk. 
Step 2: Now, select from the options of the disk cloning properties. After that make sure to exclude the unnecessary files and folders to make the most of the disk cloning space. After that click on the Start button. 
Now, you can notice that the bottom bar will start the cloning process and you can see the progress.
Once it is done, you can safely remove your hard drive and SSD. Your disk cloning for Mac is completed successfully.
EaseUS Todo Backup Pros & Cons –
| | |
| --- | --- |
| Pros  | Cons |
| Incremental, Full and differential backups | Free version comes with lots of popups |
| Easy to use | Limited functions for free version |
| Schedules Automatic backups | |
| File Sync to safekeep data | |
| Disk Cloning  | |
| Secure encryption 256-bit SSL | |
| Free Tech Support | |
EaseUS Todo Backup for Mac Price – 
To get EaseUS Todo Backup for Mac you have to go to its official website and purchase the software for $39.95. Currently you can get it at the discounted price of $29.95 for a single user licence for 1 Mac.  
Frequently Asked Questions –
Q1. Does EaseUS Todo Backup work on Mac?
Yes, EaseUS Todo Backup for Mac is a dedicated application meant for devices working on macOS 10.13 and higher operating systems.
Q2. Is EaseUS Todo Backup really free?
EaseUS Todo Backup for Mac comes with a free version which has its limitations. You can purchase the complete version at $39.95.
Q3. How long does EaseUS Todo Backup take?
The backup process with EaseUS Todo Backup for Mac is fast as you need to quickly select the locations and files. But the time depends on the storage and speed of your Mac.
Q4. Is EaseUS free to use?
EaseUS Todo Backup for Mac provides a free to download version for Mac, but it comes with the limitations to use.
Q5. Is EaseUS Todo Backup trusted?
Yes, EaseUS Todo Backup is a trusted software which uses a secure encryption 256-bit SSL for the backups. 
Conclusion On EaseUS Todo Backup For Mac
We hope this EaseUS Todo Backup Review blog is able to help you in deciding whether to be your backup partner for Mac or not. We loved it, as it comes with a number of options which are all necessary for a backup software.
The different modes of backup such as full, differential and incremental and templates for iTunes, Contacts, Mail, documents and photos. It is a must try with a free download for Mac which is good for testing the software before making a purchase for the full version.
Also Read