In the fast paced lifestyle, nobody wants to stay stuck with a slow web browser. Therefore, you must make a wise choice and get yourself one of the best browsers for macOS. One which is fast and protects you online and gives you a variety of customisation options will be a suitable option.
Here, we listed more than 13 web browsers for Mac which can effectively change your browsing experience. Take a look at them and decide for yourself which is the best browser for your Mac –
13+ Fastest browsers for Mac You Must Use
1. Chrome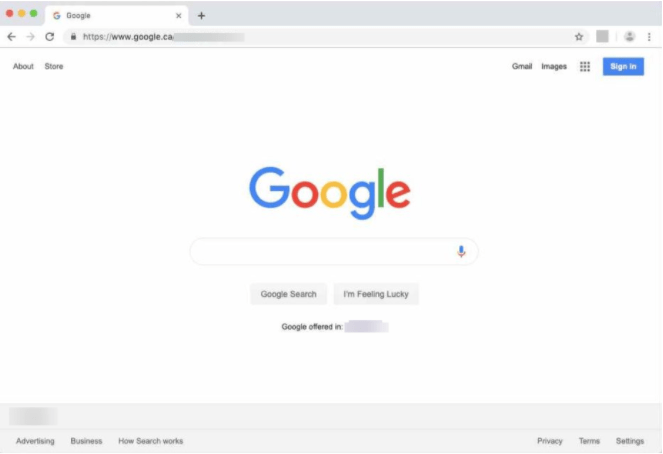 Google Chrome has been one of the best browsers for macOS ever since its launch. Be it the multitasking options or to group the tabs together Chrome takes care of all the needs of the user. It has a variety of plugins and extensions support for various tasks.
If you use any of the Google services such as Gmail, Google Drive, Maps, it will add to your browsing experience. Regular updates, security patches and privacy features make it a good choice.
Features –
Large collection of extensions.

Supports multiple languages.

Frequent updates.
2. Safari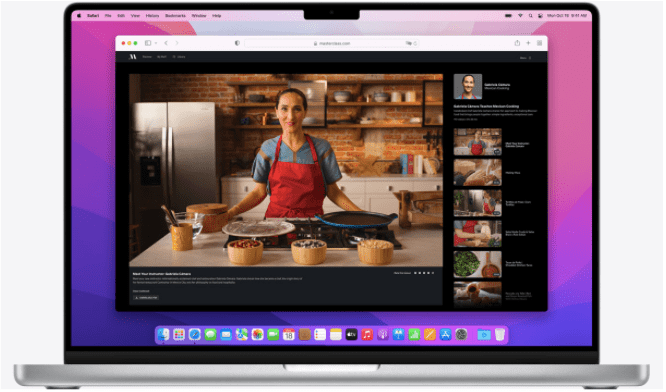 Safari is the fastest browser for Mac and it is inbuilt on the device. It is one of the best browsers for macOS as it works on a blazing fast speed JavaScript engine. It has been designed by Apple to work with the latest Mac with the Apple Silicon chip on it.
Assuring the improved power efficiency for your Mac along with unmatched privacy tools. Multitasking on Mac with the picture in picture mode and the compact tab bar view.
Features –
Passkeys with WebAuthn.

Picture in picture mode.

Apple Pay with secure payment.
3. Brave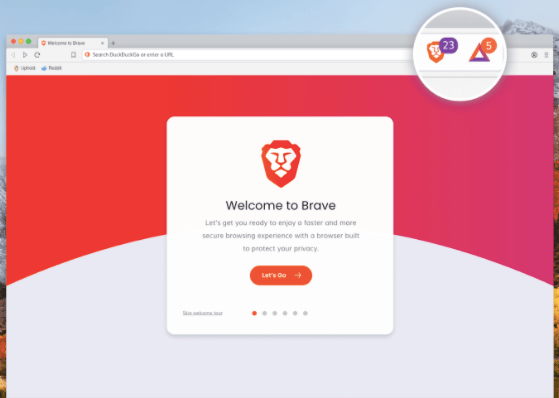 Brave is another of the fastest browsers for Mac which is reliable. The best part about this web browser for Mac is the privacy features and protects you from the malware threats regularly.
The customization options are user friendly and help you set the browser as per your needs. When it comes with syncing data, you can import the bookmarks & settings instantly to another device.
Features –
Blocks Ads and Trackers.

Browse at 3x speed.

Private browser with Tor.
4. Firefox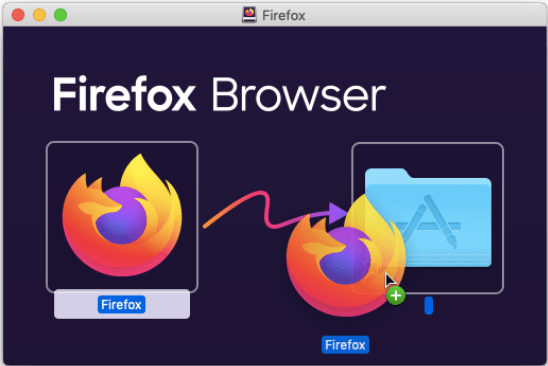 Firefox claims to be two times faster than your usual web browser making it one of the fastest browsers for Mac. It stops the third party tracking cookies from stealing your personal information. The private browsing mode also comes with a bunch of useful features.
The navigation and customisation make it one of the friendliest browsers for Mac users. Enjoy some of the features such as Picture in picture mode for multitasking.
Features –
Strict content blocking feature.

Easy synchronisation with other devices.

Number of extensions.
5. Microsoft Edge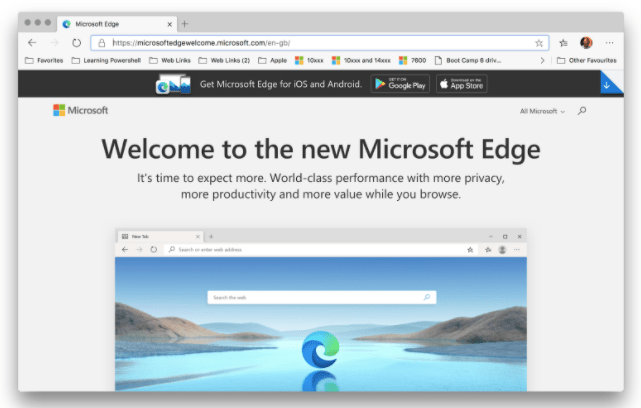 Microsoft Edge comes with tons of features like Collections, Kids Mode and a clean interface for its Mac users. Indulge in easy reading with the Immersive Reader feature which blocks all unwanted content from a web page.
Add your passwords, favourites and settings on the new device quickly after using the sync option on Edge. Microsoft often releases new updates to fight against the malware and phishing attacks.
Features –
Sync your passwords.

Great reading experience.

Customise extensions.
6. Maxthon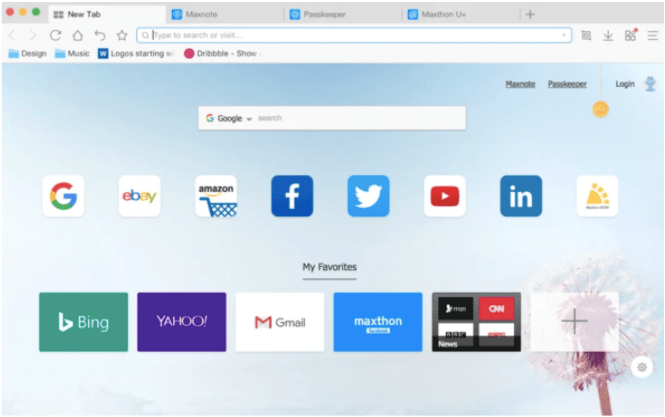 Maxthon is another free browser for Mac which comes with lots of features. Easy sync options with options to access your bookmarks from anywhere. The UUMail is used to dispose of any saved email address to avoid the unwanted leaks.
Full screen video playing and clean interface make up for the user friendly application.
Features –
Smooth operation.

Password management.

Optimised reader mode.
7. Opera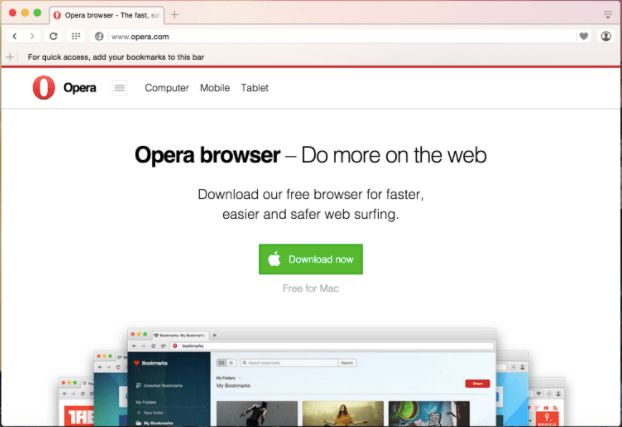 Opera is another of the best browsers for macOS with its intuitive application, built in VPN, Ad blocker and Tracking blocker. Users can enjoy the smooth operation with the option to save web content, organise tabs and share options.
Enjoy the fast and distraction free browser on Mac with this lightweight application. It comes with a number of native features so you do not require any add ons.
Features –
Easy controls.

Web browser shortcuts.

Free VPN and Ad-blocker.
8. Vivaldi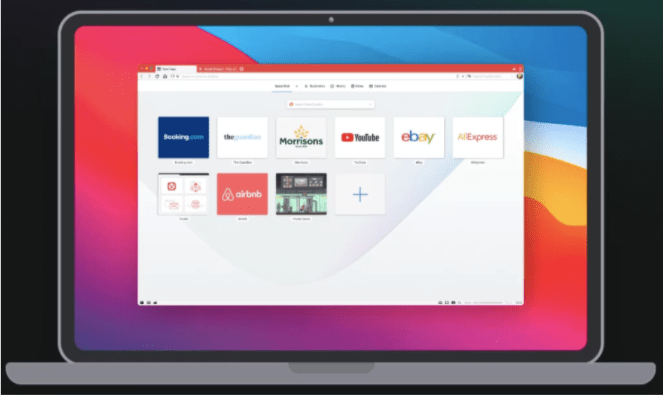 Vivaldi is also among the best browsers for macOS as it comes with some of the advanced features. You get multiple extensions including the Chrome extensions on your Mac. It also comes with the tracking prevention, ad blocking to save the users from cyber criminals.
The Tab stacks and the mouse gestures are the features which make it one of the easiest to use and clearly one of the best Mac browsers. 
Features –
Compatible with Chrome extensions.

Built in tab tiling.

Search shortcuts.
9. Yandex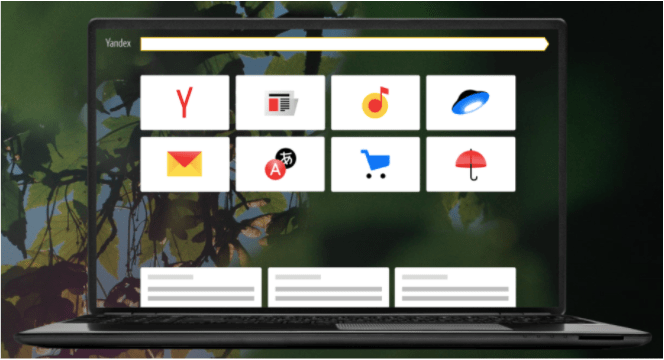 Yandex comes in handy both as a web portal and a search engine. It offers multiple purposes just like Google Chrome with its inbuilt services – Images, Mail, Maps, Navigator, News, Weather etc.
It is a freeware internet browser for Mac based on Chromium and is equipped with multiple security features. Starting from checking the downloads before reaching your device. 
Features –
Automatic VPN connection.

Search engine.

Yandex Translate.
10. Avast Secure Browser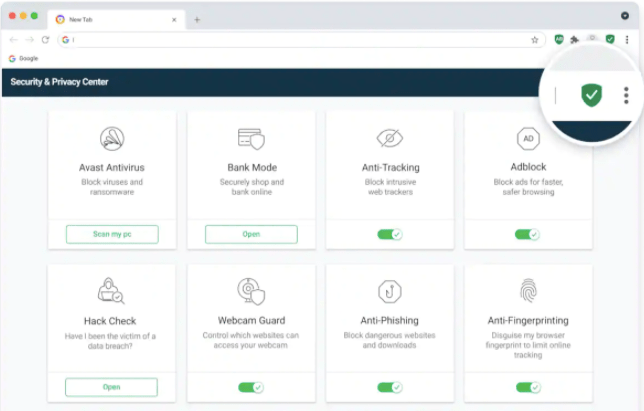 Avast Secure Browser is another of the newbies to try out as a web browser for Mac. It also contains the feature to protect you while surfing the internet. Automatically forces websites to use encryption and block the malicious downloads.
Good for accessing shopping and banking portals as it comes with designated modes for them.
Features
Blocks online tracking.

Mask online identity.

Sync across devices.
11. Puffin
Puffin is another of the best browsers for macOS if you are looking out for the security measures. It deploys special features in order to safeguard your device while working from home.
The constant safety from cyber threats and vulnerabilities for your data and device are an advantage with this browser for MacBook.
Features –
Cybersecurity defence system.

Navigation is easy.

Remote browser isolation.
12. SeaMonkey
SeaMonkey is another internet browser for Mac which is an open source project. It is an entire package as the software comes with a complete suite for internet needs of the user. It can be used as a newsgroup client, email, and to read web feeds etc along with being used as an internet browser. 
Features
Popup blocking feature.

Tabbed browsing is available.

Smart location bar.
13. Tor Browser
If you are looking for a highly secure and private browser for Mac, then your search should end at Tor Browser. It is a free browser developed by a non-profit community which supports defending privacy and security as their main agenda. This browser helps protect you from tracking and surveillance along with secure multi layered encryption known as Tor relays. 
Features
Highly secure and private browser.
Absolutely Free browser to use.
Protects from tracking and surveillance.
14. Roccat Browser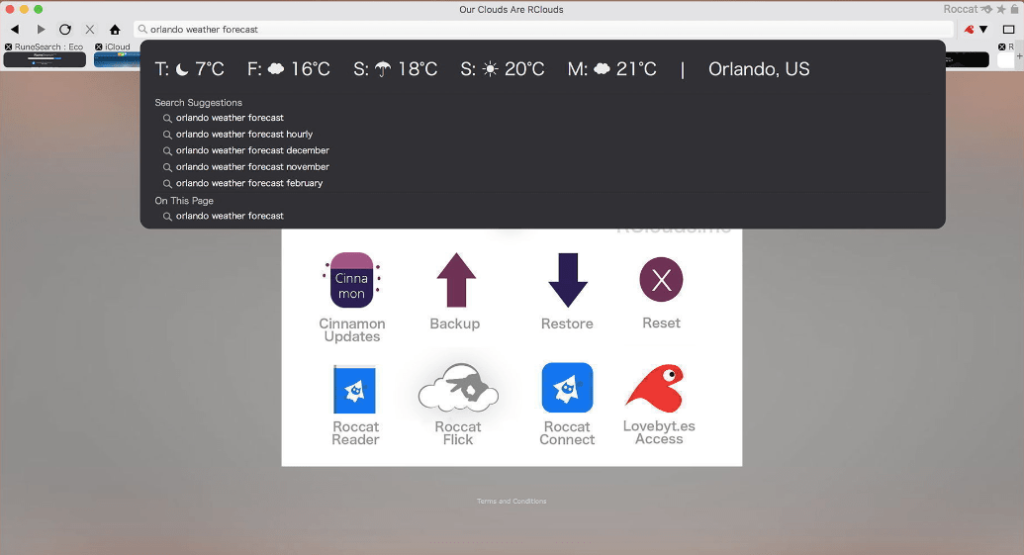 Roccat is another excellent fast browser for Mac which supports an extensive list of useful features to add an easy user experience. This browser is absolutely free to download and use developed by an non-profit organisation which consistently keeps updating the product with security and features.
Its huge list of highly useful features adds to the appeal along with a beautiful browser interface to navigate.
Features
Free browser with active constant updates.
Supports VisiTabs feature to preview web-pages.
Extensive useful feature list.
Comaprison of Top 10 Web Browsers For Mac
Product Name
Best For
Platform
Price
Free Trial
File Size
Latest Version
Safari
Inbuilt application with tons of useful features
macOS 10.6 and later
$0
Yes
90.5 MB
17.0
Chrome
Multiple extensions and plugins supported
macOS X 10.10 or later
$0
Yes
345.82

MB

120.0.6099.6
Brave
Automatic feature to block ads and popups
macOS X 10.9 or later
$0
Yes
110 MB
1.60.110
Firefox
Stops third party tracking cookies and give you privacy controls
macOS 10.12 Sierra or later
$0
Yes
40 MB
119.0
Edge
Good for developers and readers with different modes
macOS X 10.10 or later
$0
Yes
113 MB
118.0.2088.76
Maxthon
Built-in personal assistant for the web browser
macOS X 10.10 or later
$0
Yes
44 MB
5.1.60
Opera
Privacy Protection and better workspace tools.
macOS X 10.11 or later
$0
Yes
25.49 MB
105.0.4963.0
Vivaldi
Tracking protections and tabs organizer
macOS X 10.11 or later
$0
Yes
60.4 MB
5.2.2623.46
Yandex
Multiple inbuilt tools such as Maps and Navigator
macOS X 10.10 or later
$0
Yes
132 MB
22.5.2
Avast Secure Browser
Forces websites to user encryption for better security
macOS X 10.11 or later
$0
Yes
112 MB
5.3.1
Frequently asked questions
Q1. What browser can be used on a Mac?
There are multiple options for the web browsers to be used on Mac starting from the inbuilt Safari to the popular ones such as Chrome, Brave and Firefox.
Q2. Is Safari or Chrome better for Mac?
Safari is the fastest browser for Mac, you can use it in comparison with Google Chrome and evidently notice that the Apple Safari browser tends to give you the most speedy response. 
Q3. Can I use another browser on Mac?
Yes, you can use another browser on Mac and if you are looking for one, check out the list in the blog to pick your favourite.
Q4. Is Safari faster than Chrome on Mac?
Yes, Apple created Safari for its devices and hence it's been developed to give you the best results on Mac.
It is based on the fastest JavaScript engine and makes the most of the battery and also works best with the latest Apple Silicon chips. Therefore, it is faster than Chrome on Mac.
Q5. What is the fastest browser 2023?
Safari is undoubtedly the fastest browser of 2023 for Mac. It comes as the best option when looking for the best browsers for macOS.
Q6. What is the best browser for Mac OS Catalina?
Safari, Chrome and Brave are the web browsers you should try on your macOS Catalina. 
Conclusion
To wrap it up, choosing the fastest browser for your Mac depends on your specific needs. If speed is your top priority, Google Chrome and Safari consistently outperform others in speed tests. If you value privacy, Mozilla Firefox and Brave offer strong features.
On the other hand, Vivaldi and Opera excel in customization and unique functionalities. Ultimately, the fastest browser for you depends on your preferences, including speed, features, and privacy, so take your pick based on what suits you best.