When it comes to organising data, making spreadsheets is the best option. Be it your personal agenda or a professional one, you need Excel for such tasks. However, Excel is available for Mac, but if you are looking for something else, you are at the right place. In this blog we talk about the Free Excel alternatives for Mac you need for the home users and professionals.
From real-time collaboration to cross platform access, the best Excel alternatives for Mac have it all. Read all about these applications and services to get the best experience of creating, editing and sharing the spreadsheets.
13 Best Excel Alternatives For Mac
1. Zoho Sheet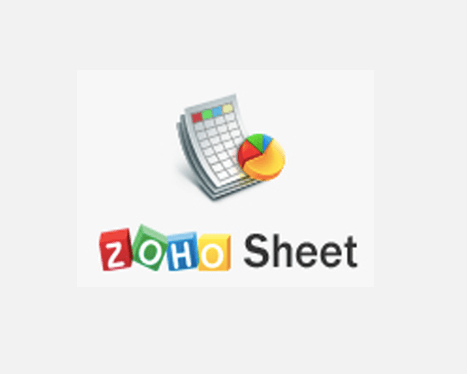 Zoho Sheet is the best Excel alternative for Mac and it comes for free. This tool can be used to create spreadsheets using multiple tools. Thereafter editing, sharing them online becomes really easy. It also allows you to find duplicate data, upload excel sheets in different formats – .ods, .csv, and .tsv. on it and edit them.
It can also download the files in pdf and html formats. Also this is the easiest to use as it is an Excel like program for Mac where you can download the files in PDF and html formats.
Features
Live collaboration available.

User-level locks to provide security.

Automate the tasks for creating and data entry.
2. Google Sheets
Google Sheets is a cloud based solution and the perfect Excel alternative for Mac. As a part of Google workspace all you need is a google account to get started. It can easily be a popular choice of users among the alternatives to Excel for Mac.
This comes with numerous functions and shows you live editing when online. Easy access from the web browsers on Mac makes it one of the best choices for creating and sharing spreadsheets.
Features-
Cross-platform support.

Online and offline editing supported.

Customised solutions for spreadsheets.
3. Numbers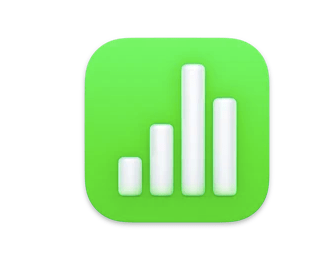 Numbers by Apple is also one of the best Excel alternatives for Mac. It comes as a delight for the macOS 10.15 and above users as it has more functions than ever for a basic work around the spreadsheets.It can be also called the Mac version of Excel, create pie charts, tables and organise the data on the Apple devices as well as PC.
Features-
250+ functions for editing spreadsheets.

Easy import of data to another file.

Real- time collaboration with others online.
4. LibreOffice Calc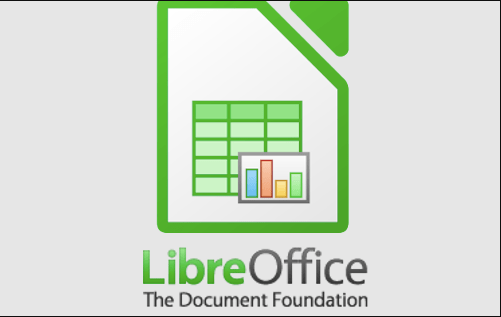 LibreOffice Calc is a free Excel alternative for Mac. Create and manage spreadsheets on your Mac which works on Advanced DataPilot technology. Multiple-user support lets you share the files with others and work on together.
Various templates, cell formatting options to enhance the quality of work for the professionals with this Excel like program for Mac.
Features-
Intuitive & user friendly interface. 

Comprehensive advanced features.

Factored calculations for all the numbers.
5. Apache OpenOffice
Apache OpenOffice Calc is one of the popular names for Excel alternatives among Mac users as it has existed for over a decade. The range of functions are useful for both beginners and professionals looking to crunch the data.
Use Wizards and Calc's solver to carry around the cell formatting and data calculations.
Features-
Open-source software like Microsoft Excel.

Ready made templates.

Multiple user support. 
6. WPS Suite for Mac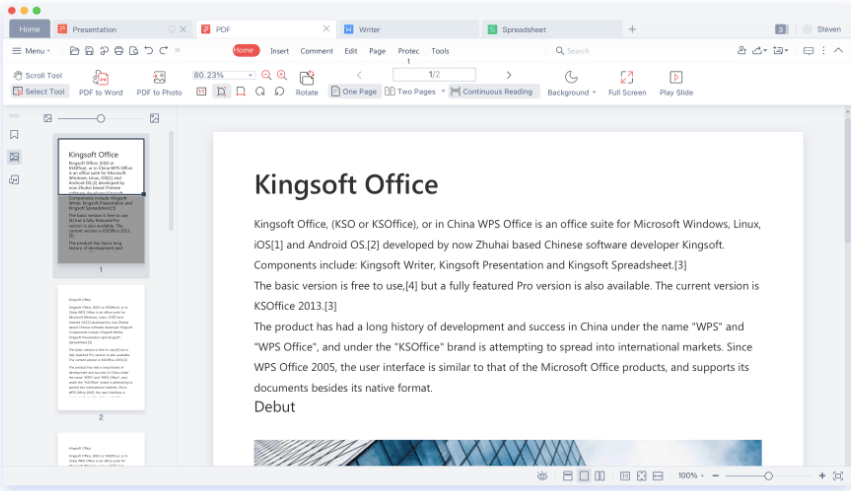 WPS Suite holds a great position among the rising Office suites for professionals. The WPS suite for Mac comes with the WPS Spreadsheets and other important office components. This is another of the best Excel alternatives for Mac which can be easily used across multiple devices with the same account.
Features-
Supports widgets & Sidecar.

Allows split-screen view.

Customizable charts to organise data.
7. NeoOffice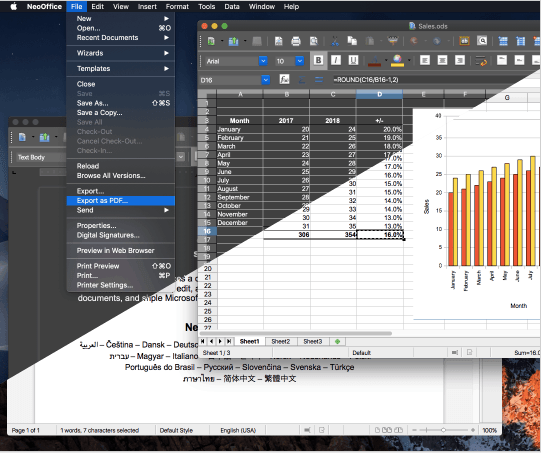 NeoOffice is based on the OpenOffice and is another of the Office suites for Mac. It can be used to edit the documents from Microsoft Excel, LibreOffice and OpenOffice. It can also edit files on iCloud drive, Dropbox and other network drives.
Features-
Restore previous versions of documents.

Native File Locking option.

Floating tools for ease of access.
8. Table Tool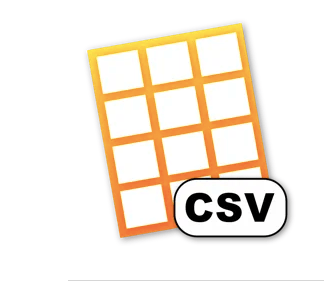 Table Tool is developed by Jakob Egger and available on Mac App Store for download. Use it to create simple spreadsheets in the CSV format. This free Excel alternative for Mac can fetch data from the files and then you can edit, format to tables and more. 
Features-
Access data on CSV files.

Detects the file formats for imported data quickly.

Convert CSV files to other formats.
9. Hancom Cells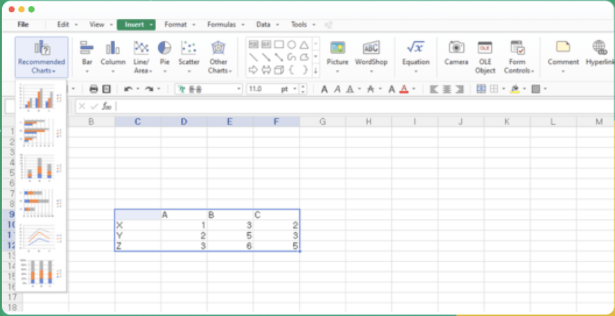 Hancom Cells is a robust and feature-rich spreadsheet software that offers a comprehensive solution for creating, editing, and managing spreadsheet data. Developed by the South Korean software company Hancom, it provides a versatile platform for businesses, professionals, and individuals to work with data and perform complex calculations.
Hancom Cells stands out as a compelling alternative to other spreadsheet applications like Microsoft Excel. Whether you're analyzing financial data, creating reports, or collaborating with a team, Hancom Cells offers a powerful toolset for optimizing your data-driven tasks.
Features-
Use Hancom Cell's intelligent UI.

Smart tags to highlight data easily.

Compatibility with existing excel sheets.
10. Table Edit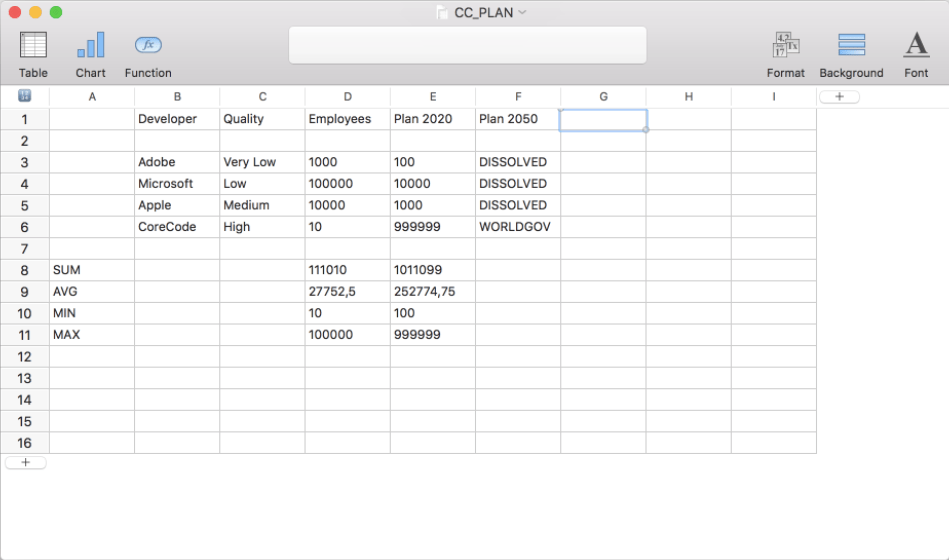 Table Edit is a versatile and user-friendly spreadsheet application designed exclusively for macOS. It offers a wide range of features and tools for creating, editing, and managing tables and spreadsheets with ease. This macOS-exclusive software is optimized for the platform, ensuring smooth performance and a cohesive user interface. Whether you're a student, professional, or casual user, Table Edit is a valuable tool for all your spreadsheet needs on your Mac.
Features-
Configurable table options.

Drag and drop CSV files to import.

100+ Excel formulas.
11. ONLYOFFICE docs
ONLYOFFICE docs is a whole package solution for all types of documents and hence a best Excel alternative for mac. This Mac excel equivalent tool provides all offline, online and cloud options to create, edit and collaborate on spreadsheets.
With extensive features list and simple user interface it provides a great user experience with enhanced productivity. 
Features
Automate tasks with macros.

Extend capabilities with plugins. 

Use it online, cloud or own server.
12. Calligra Sheets
Calligra Sheets is another of the free Excel programs for Mac, for its complete featured options and simple user interface. It is absolutely free to use and open source application, comes in a bundle package with other tools for documents.
Calligara provides a very simple but yet responsive user interface which worlds extremely fast and efficiently. 
Features
It is absolutely free to use.

Very responsive and faster application.

Comprehensive features list. 
13. Quip
Quip is another of the useful alternatives for Excel on Mac. It is an overall suite for the professionals who love to keep their projects managed. Quip has an integration with multiple platforms and can be used online as well. The Quip spreadsheets are the most important tool which is fully featured with multiple functions as in Excel. Access it from any device and review, comment etc.
Features –
Comes with 400 functions.

Docs, Chat and Slides in one place.

Easy cloud storage import & export.
Comparison of Top 10 Mac Excel equivalent tools
| | | | | | | |
| --- | --- | --- | --- | --- | --- | --- |
| Product Name | Best For | Platform | Price | Free Trial | File Size | Latest Version |
| Zoho Sheet | Best free tool for all spreadsheets related. | macOS 11.0 or later | $0 | Yes | 195.2 MB | 3.0.13 |
| Google Sheets | Popular choice for reliable and fast response. | macOS 10.11 or later | $0 | Yes | 289.5 MB | 1.2022.16200 |
| Numbers | Provided by Apple for basic and clean spreadsheet functions. | macOS 10.15 or later | $0 | Yes | 252.8 | 12.0 |
| LibreOffice Calc | Professional quality work spreadsheets and great sharing options. | macOS 10.12 or later | $0 | Yes | 263 MB | 7.3.3 |
| Apache OpenOffice | Best choice for Mac user looking spreadsheets. | macOS 10.7 or later | $0 | Yes | 163 MB | 4.1.12 |
| WPS Suite for Mac | Cross platform tool with upcoming features. | macOS 10.9 or later | $0 | Yes | 532 MB | 3.2.0 |
| NeoOffice | Cloud drives supported with network drives. | macOS 10.12 or later | $4.99 | Yes | 258 MB | 2017.33 |
| Table Tool | Simple and easy spreadsheets in CSV format. | macOS 10.8 or later | $0 | Yes | 1 MB | 1.2.1 |
| Hancom Cells | Smart and versatile features spreadsheet. | macOS 10.11 or later | $74.99 | Yes | 715 MB | 2020 |
| Table Edit | For basic spreadsheets functionalities. | macOS 10.13 or later | $0 | Yes | 16.5 MB | 1.4.7 |
Frequently Asked Questions
Q1. Is there a free version of Excel for Mac?
Microsoft Office 365 comes with an online solution to use on different platforms. You can get that and it will provide you with the freedom to use Excel along with it when you create an account on it.
So, technically you will need Microsoft Office 365 to access Excel for free on Mac. Take a look at the free options to be used as Excel alternatives in the list. 
Q2. What can I use instead of Excel on Mac?
A lot of software companies have developed the Excel equivalents for Excel for Mac. We have mentioned the best out of them in this list of the best Excel alternatives.
Q3. What can I use instead of Excel for free?
There are many free options for Mac to be used for creating and maintaining spreadsheets. The best of them are namely – Zoho Sheets, Google Sheets, LibreOffice Calc and Apache OpenOffice Calc.
Q4. What is the best free spreadsheet for Mac?
Zoho Sheets is the best out of all the options being one of the free Excel alternatives for Mac. It will provide you with multiple customization options and over 350+ functions to carry out in maintaining the data.  
Conclusion
This tools provide powerful and user-friendly spreadsheet solutions that cater to the unique needs of macOS users. These applications offer a range of features, from robust data analysis to collaborative cloud-based capabilities, making them suitable for a variety of tasks.
Whether you're a student, business professional, or creative thinker, the options available for Mac users ensure you can effectively manage, analyze, and present your data. While Microsoft Excel remains a strong choice, these alternatives provide valuable alternatives tailored to the Mac platform, offering versatility and performance for those seeking alternatives to Excel on their Mac computers.
If you are still wondering what to replace Excel on your Mac, we would suggest going with either Zoho Sheets or Google Sheets. As they are both available for free and the best Excel alternatives with the cross platform access. Other options for the free tools include the LibreOffice Calc and WPS Suite for Mac.
Also Read