If you are looking for a way to clean up your Mac to improve its performance this blog post is for you. Now we know that any device can fill up in a short span of time and starts affecting the performance entirely. There comes the need to perform a clean up on your Mac to free up disc storage space and improve the response time.
If you do not know where to start or what steps to follow we have you covered as in this next section we will give you not one but 9 ways to help you clean your Mac for better performance.
How to Clean Up Mac for Better Performance
1. Clean cache files
The biggest impact on the Mac's reduced performance is caused by the system cache and app cache files, which occupy the largest disk space.
These unwanted large chunks of files are mostly of no use and stay on your Mac disk space and reduce the performance considerably, so you should clean them from your Mac. 
Step a. On Finder select Go and then click on go to Folder.
Step b. Type the following in the window 
~/Library/Caches 
Click on Go.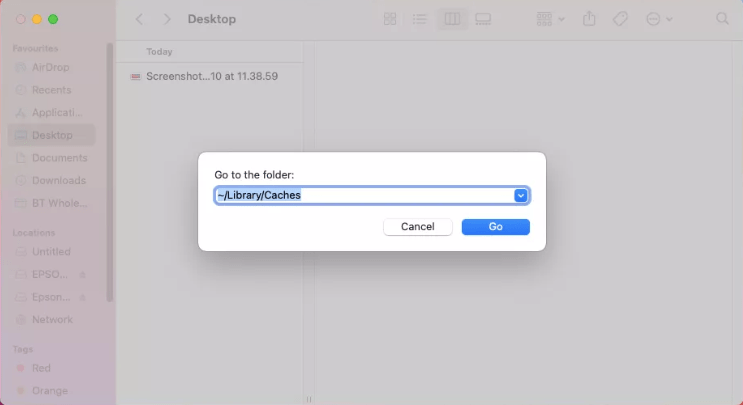 Step c. It will show you the cache files for various applications, user & system cache altogether, select them and remove them.

2. Clean junk files
The best way to clean up the junk files is to use the CleanMyMac X. This Mac cleaning application is a complete package of the several tools which can perform various actions and help in optimising Mac. 
Step a. Download CleanMyMac X on your Mac. 
Step b. Run the application and go to the System junk option which can easily detect all types of junk files present on your Mac. 
Step c. Click on the Scan button.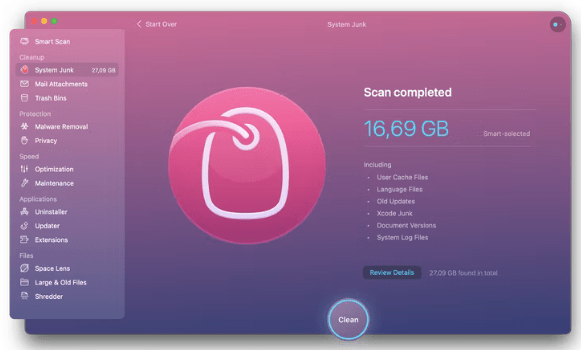 Step d. The results will show up in a few minutes and then you can click on the Clean button to remove all the junk all together.
It includes user cache files, unused language files, old updates, Xcode junk, system logs etc.
3. Remove duplicates
By removing the duplicates from your Mac, you are shedding the unwanted weight from your disc storage. This not only helps the Mac in restoring the space but as well helps the users in gaining a clear view at the data.
It gets easier to find a file, photo or an album when the duplicates are deleted.
Now as it will take a large amount of time to find duplicates manually, we recommend using the Gemini 2 which is a great duplicate file finder application for Mac.
Step a. Download Gemini 2 it on your Mac.
Step b. Run the application and click on Scan to find all the duplicate images, documents, folders.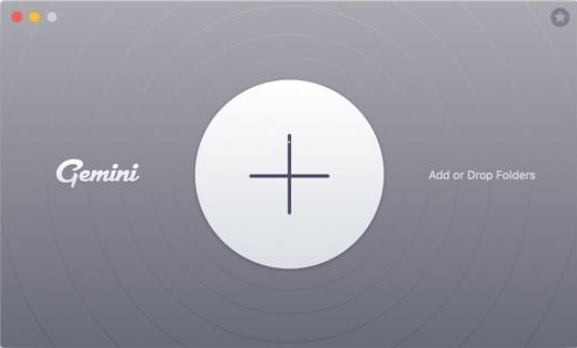 Step c. All the duplicates found can be removed using the Smart Cleanup.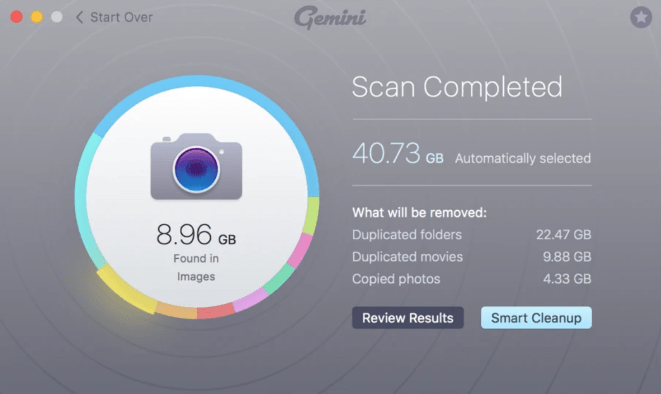 4. Delete large and old files
It is not possible to detect the large and old files on your Mac manually and therefore we recommend using CleanMyMac X which has a dedicated tool for this procedure. 
Step a. Open CleanMyMac X and go to the Files section and click on the Large & Old Files.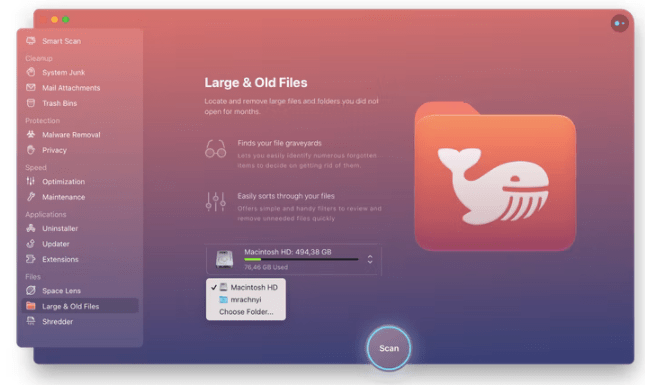 Step b. Click on the Scan button and get the results quickly. Later select the files aur remove all. 
5. Uninstall unwanted applications
Another biggest reason to reduce Mac's performance drastically is having unwanted applications. Not only that they occupy precious disk space and also consume various system resources which can be utilised for other purposes.
To remove unwanted apps from your Mac : 
Step a.  Go to Applications Folder from Finder.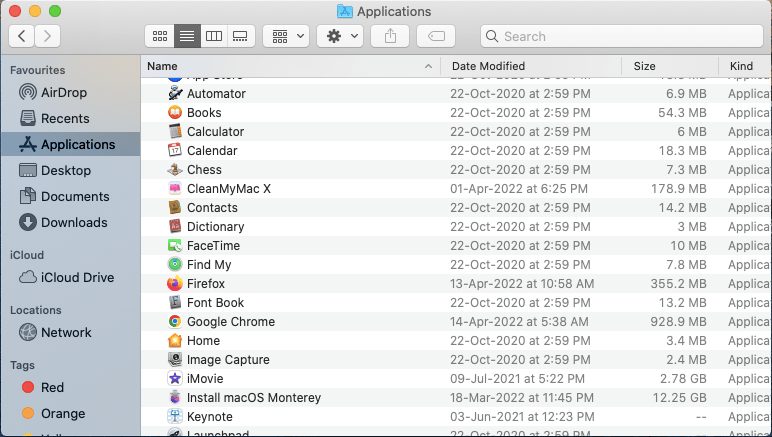 Step b. Select individual apps you want to uninstall then Right Click on the app and select the Move to Trash option.
This will not only uninstall apps from your Mac but all its supporting files still remain on disk. Yes you can manually identify each apps supporting files and delete them but there is a much easier way through CleanMyMac X. 
The Uninstaller module of CleanMyMac X not only removes the app from your Mac but also completely deletes all its associated files also.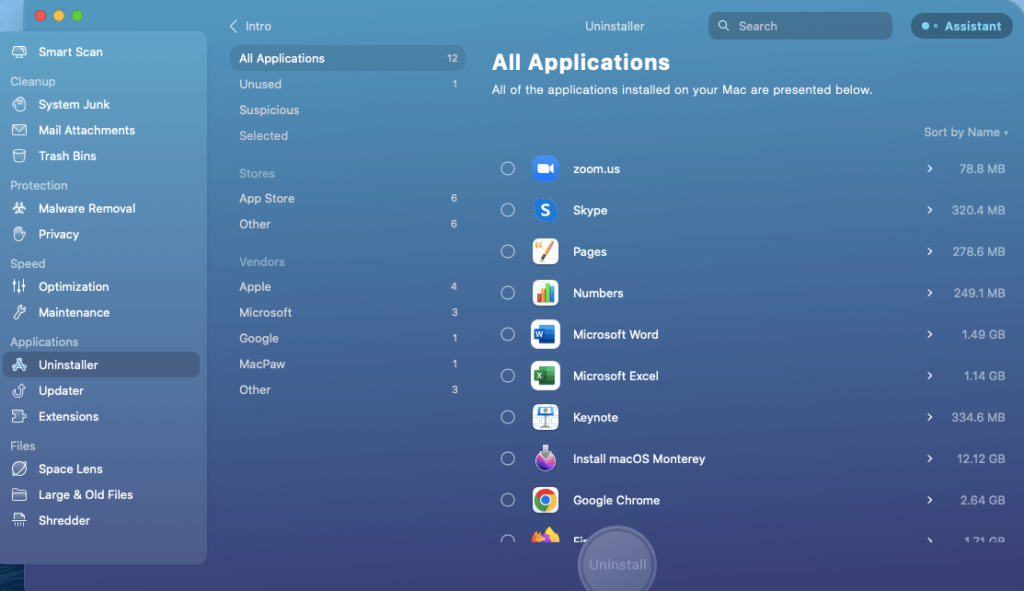 6. Empty the Trash
Quite often it so happens you delete many files and they are not completely deleted, instead they stay in Trash and occupy disk space. You should constantly empty the trash to remove them completely. 
Step a. Open the Trash window by Clicking on the Trash icon in the Dock. 
Step b. Click on the Empty button at the top right corner of the Finder window. 
Step c. When prompted to confirm, Click on Empty Trash to continue. 
You can also perform this task through CleanMyMac X easily, when it scans and removes all the trashed files from your Mac. 
7. Clear Downloads folder
Most unnoticed part on many of Mac's is the Downloads folder, which many would forget about downloading files and forget about them after the usage.
These no longer use large files that occupy quite a bit of space on disk and affect your Mac performance. You should open Downloads folder and look for these useless files you don't need anymore and move them to Trash. 
8. Reduce login items at startup 
Having many login items consistently reduces your Mac's performance by hogging memory, so you should remove unwanted applications to run automatically at startup.
Follow below steps to remove login items from startup : 
Step a. Launch System Preferences on your Mac.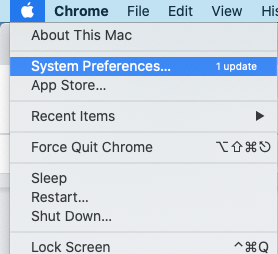 Step b. Select Users & Groups option. 
Step c. Click on your nickname on the left of the sidebar. 
Step d. Select the Login Items tab at the top.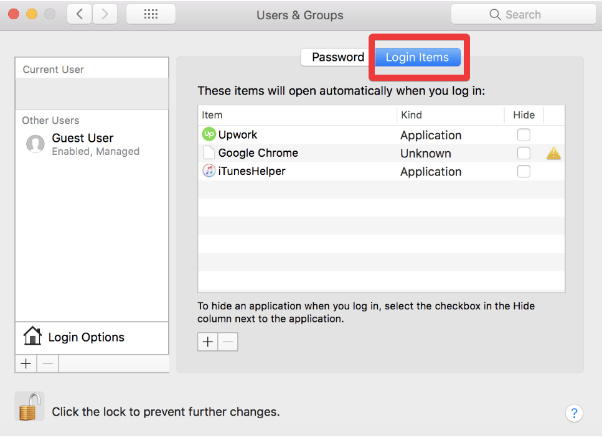 Step e. Select Check boxes of startup programs you want to remove. 
Step f.  Click on the '-' icon button at the bottom to remove them. 
You can also use CleanMyMac X to disable Login Items on your Mac, click on the Optimization from the left bar and go to Login items.
This will show you the list and you can manage it from here.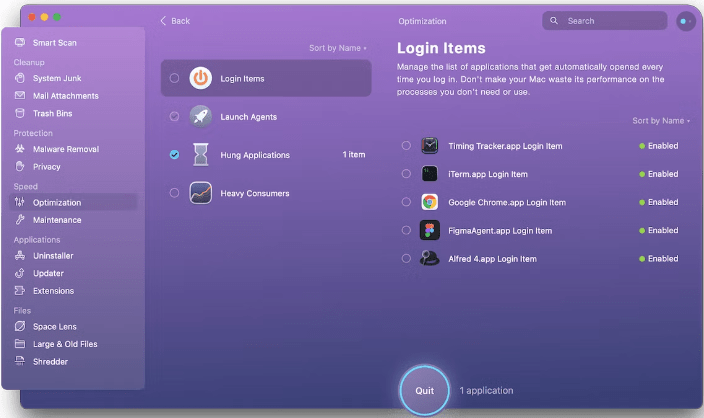 9. Delete old iOS backups
Over a period of time old iOS backups taken on your Mac hog a considerable amount of space and tend to reduce the performance due to lack of storage space.
So do consider removing unwanted old iOS backups from your Mac to improve performance.
Step a. Select Apple menu from top and Click on About This Mac. 
Step b. Select Storage tab and Click on Manage button. 

Step c. Select the iOS Files tab from the left sidebar menu.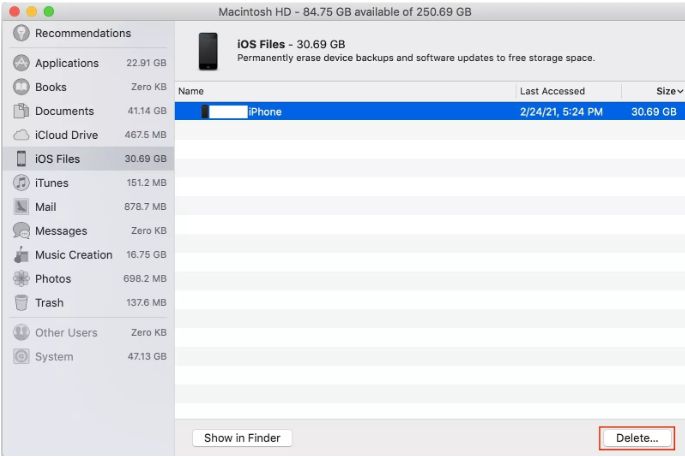 Step d. Now select the backup to remove and Click on Delete button at bottom. 
Step e. When prompted, Confirm and Click Ok. 
Frequently Asked Questions
Q1. How do I clean up my Mac so it runs faster?
Mac provides you with a manual solution to help you clean up Mac and free of the storage space so as to use the device at an optimal performance.
Q2. How do I remove unnecessary files from my Mac?
The best way possible to remove the unnecessary files from your Mac is to use a third party application such as CleanMyMac. It comes with different modules to clean junk files and redundant applications and also provides you security from online threats.
Q3. Does Mac Have a Disk Cleanup?
Yes Mac comes with inbuilt tools to help you free up the desk storage space and optimise the device which have re options such as removing large files and cleaning the temporary files.
Q4. How do I empty my Mac cache?
If you wish to remove the cache generated on your Mac it is advised to go with one of the Mac cleaning applications which come with a dedicated module to clean up cache files on Mac.
Conclusion On How to Clean Up Your Mac
In the end, we would like to add that whichever method suits you make sure to clean up your Mac on regular intervals. It will save you a lot of time and effort that goes in when this process is not followed and a lot of junk files are accumulated on your Mac making it slow.
However, Mac cleaning utilities cost a lot, they help you solve the problems almost instantly as they run on a powerful algorithm to trace all the hidden junk files on your Mac.
Therefore we recommend giving CleanMyMac a try which is available for download free of cost with limited features to help you understand the product before making a purchase.
Also Read