Mac has also been popular for its security features from the beginning. It holds the top built-in software to protect the users from the digital attacks. But all of these factors do not decide on whether we can ever have a problem working on it. One such common problem reported by Mac users is –  Unable to Verify Account Name or Password. It fails to login even after you enter correct credentials into the Mac Mail client or other online accounts.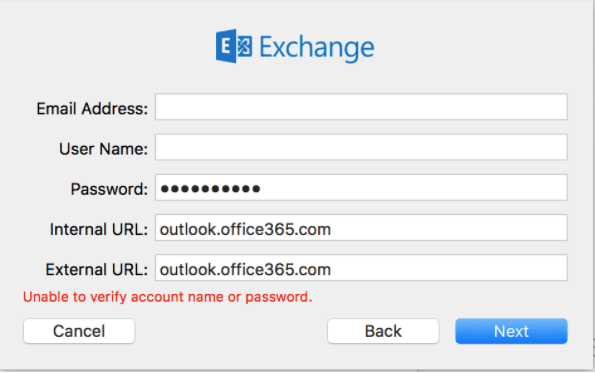 If you are frustrated because you are not able to get past this problem of Unable to Verify Account Name or Password we have got your back. This blog will help you explain the issue and find out the viable solutions.  
How to fix Unable to verify account name or password
Verification is required in the beginning of creating an account, and if you still get this error on your screen after verification it depicts an error.
There can be several reasons for the error on Mac and that's why we check on each of them and fix them. Take a look at this list of the fixes available for the Unable to Verify Account Name or Password error on Mac.
1. Restart your Mac –
First of all, it is important to find out if any of the problems are persistent or not. Therefore, start with restarting your Mac to see if the issue exists or not. Often a temporary glitch can cause such issues and you are Unable to Verify Account Name or Password.
Once you restart your Mac, start with relaunching Safari and the rebooting process can set things up for you. As it clears caches and deactivates all login items and you can start again.
2. Clear cache & cookies –
One of the most neglected parts of using a computer is that unwanted clutter. Over time, Mac also collects a lot of temporary files, internet cookies, and mail application cache files. If any of them get infected or corrupted can result in errors such as Unable to Verify Account Name or Password. Therefore, we begin with clearing the browser and system cache and log files using a Mac cleaning tool. 
Complete cleaning is needed for your computer on a regular basis. Use a Mac cleaning tool which comprises system cleaner, browser and application cleaner to remove all the junk and cache files. Once you perform a scan and remove all of the unwanted files which might be interfering with the system, you can log into your account easily.
Clear Apple Mail app cache –
Either using a Mac cleaning tool, clean the app cache or remove it manually. One of the effective applications to clean up the application cache is CleanMyMac.
1. Download and install it on your Mac for FREE.
2. Go to System Junk from the sidebar.
3. Tap on Scan and after scan is complete click on preview results.
4. Choose the User Cache files option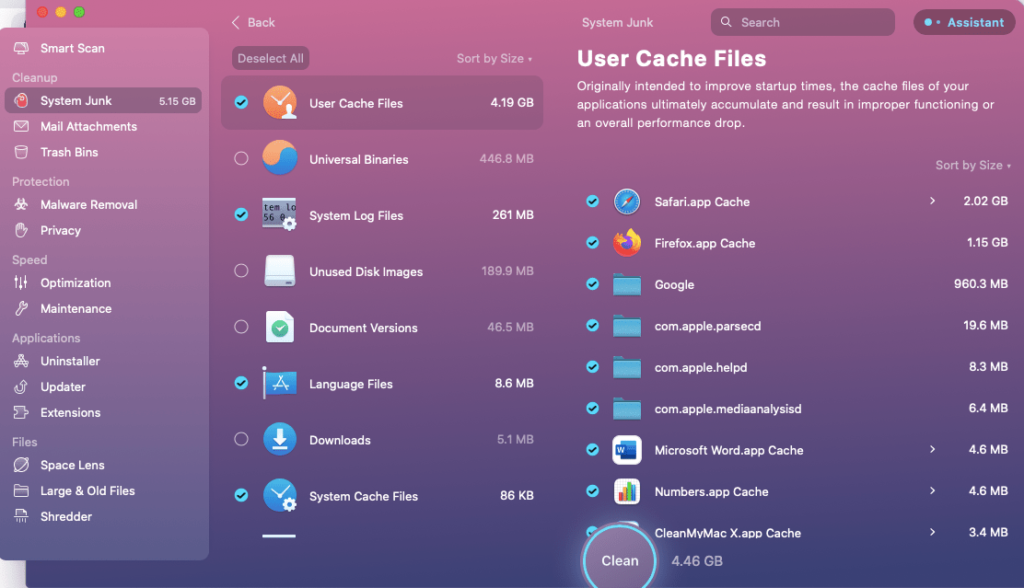 5. Now find the Mail App and choose clean to remove it.
Clean Offline cache for Mail –
Sometimes, the application cache is stored in other sections in Mac, therefore you must try to clean the offline cache. Follow the steps below –
1. Open Terminal and write the following command –
defaults write com.apple.finder AppleShowAllFiles TRUE;killall Finder
2. Press Enter.
3. Now, navigate to the cache folder and go to the Users> your_profile > Library > Mail > IMAP_account_name.
4. You will see a file .OfflineCache, delete it.
3. Remove expired certificates
Keychain access on Mac is the password management tool which can also cause this error. Also remove any expired certificates or annulled certificates from your Mac as they might be the reason for this error. 
Listed steps will help you to reset the Keychain access password –
1. Open the Applications section in Finder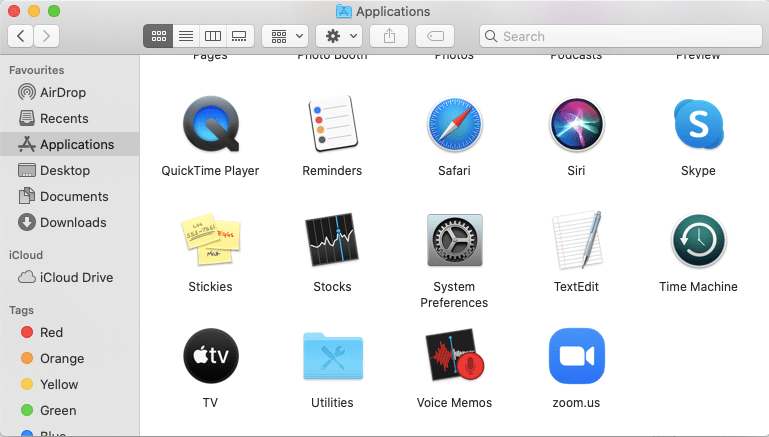 2. Then go to "Utilities" and Find out "Keychain access".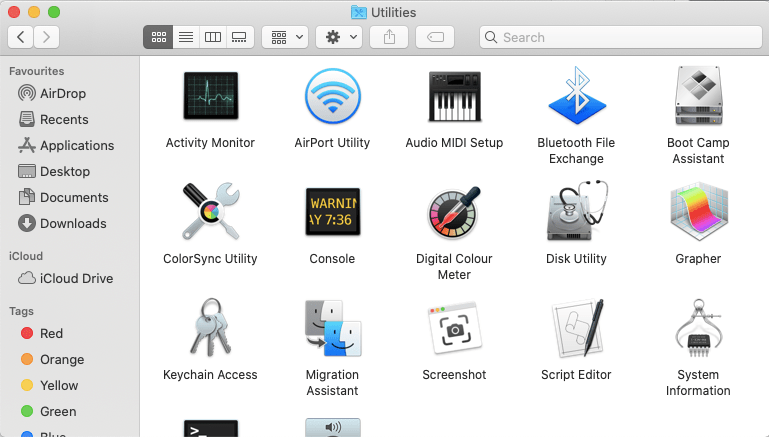 3. Remove the entry for the account which is showing the error.
4. Now go to the web browser of Mail application and login.
5. Save the password with the option "Remember this password in my keychain".
This will reset the entry in the Keychain Access and will now let you enter your account easily. 
4. Feed Email passwords in Preferences
If you previously changed the Keychain Access password and now you are getting the error – Unable to Verify Account Name or Password, go to the System Preferences. As this will let you re-enter your password into the Mail application. Follow these given steps –
1. Open the System Preferences, and go straight to the Internet Accounts.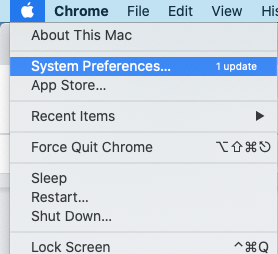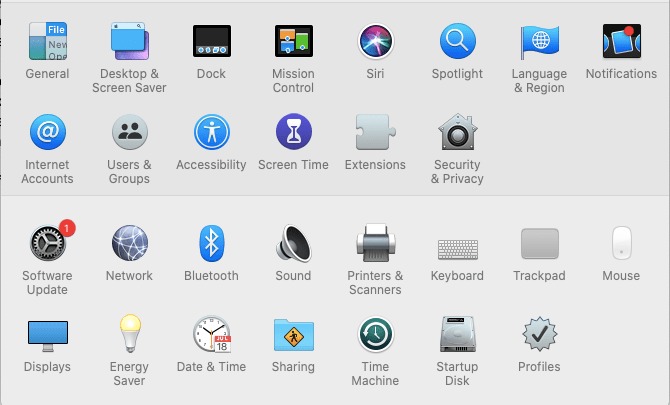 2. Select the account to verify and a pop-up to 'Enter password' will appear.
3. Click on Cancel instead of entering your password here. Now the details of the email account will show up.
4. Here enter the password in the Password field and use Tab key to move to fill other details on the form .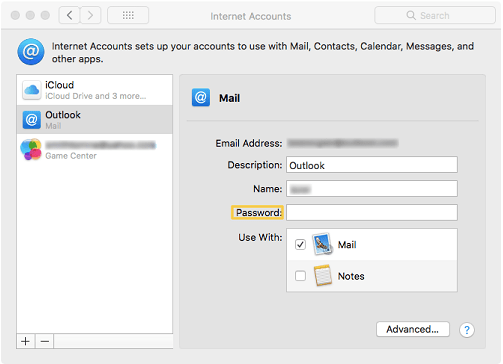 5. Now, the Mac will verify your account password. 
5. Re-enter email account –
Sometimes, a temporary glitch causes the Unable to Verify Account Name or Password error. So, let us remove and add the email account on Mac to fix this issue.
1. Open Mail app.
2. On the Top bar click on Mail and then click on System Preferences from the options.
3. Select the Email account from the left side and hit on "-" option to remove it.
4. Tap on Ok to confirm the action.
5. Now reboot your Mac.
6. Open Mail App once again.
7. Go to the Mail>Accounts.
8. Here, re-enter the email address and password to create an account.
This will help you in fixing not being able to verify account name and password on the Mac. 
6. Deactivating Verification –
Although not advised as it can disrupt the security of your account, you can try out these methods as a part of the solutions. Deactivating the two factor verification can also be causing the issues.
You can try to verify the account after removing the security settings for your account which needed two step verification. Try to verify your account name and password after this method and your problem might get fixed.
7. Delete the Email account – 
Removing the email account from the Mail app has also proven to be one of the solutions to validate the account name and password.
To delete the email account, open Mail application and then go to the topbar and select Preferences.
From the list pulled down, click on the email account from the left sidebar and click on the Minus sign.
It will quickly remove the email account from your Mail application.
After this restart your Mac and then re-enter the email account in the Mail application. To do so, go ro the Mail App via System Preferences > Internet accounts.  
Frequently Asked Questions –
Q1. Why does my Mac say it is unable to verify username or password?
If you are getting this error message on Mac while logging into your account, there might be a temporary error in the system. Either the keychain access password is removed or changed, or the cache files are interfering with this action.
Q2. How do I verify my Mac Mail username and password?
To verify the Mac Mail username and password even after you enter the correct details, use this simple step. Re-enter your password on the Internet Accounts under the System preferences.
Q3. Why is Apple not letting me verify my email?
When you face this issue, check if you are using the primary email with Apple ID or not. If Apple is not letting you verify the correct email ID try the aforementioned method to fix the issue.
Q4. How do I fix the Mac verifying problem?
You might be getting this error due to the change in the Keychain Access password. You will be required to enter your password using the System Preferences on your Mac.
Conclusion 
In conclusion, resolving the "Unable to Verify Account Name or Password" issue is pivotal for uninterrupted access to email and other account-related services on your Mac. This guide has explored various troubleshooting steps, from verifying login credentials to adjusting account settings.
By following these solutions, users can overcome authentication challenges and ensure a seamless connection to their accounts. Whether the issue stems from incorrect credentials, account security settings, or server-related problems, taking a systematic approach to troubleshoot empowers users to regain access swiftly. With these insights, users can navigate and resolve the hurdles associated with the "Unable to Verify Account Name or Password" error, enhancing their overall experience on the macOS platform.
Also Read