Do you want to play Valorant on MacBook, but have no clue how to do so as it is exclusively meant for Windows. Valorant is one of the most popular games of the times and it has gained a lot of fan following in the past year.
Developed by RIOT Games, this is a first person shooter game which involves players being in an attacking or defending team. This is a free to play game which has been only available to Windows users. But if you wish to download Valorant on your MacBook, you need to read this blog to find out the methods.
Can you Play Valorant On Mac ?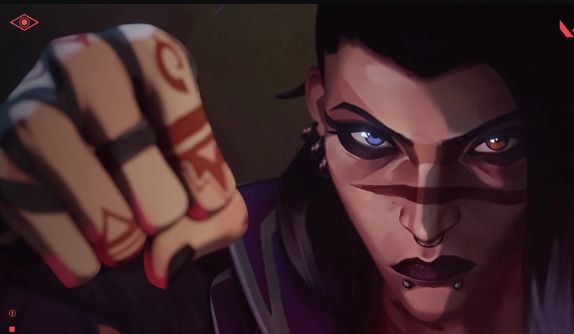 Yes. But if you ask – Is Valorant on MacBook? The answer would be No as it is a Windows based FPS game. The game will unfortunately not be available for the Mac users until you take help from the third party applications. If only to take help from the Windows Emulators or any other third party application which allows you to run Valorant on their device. 
Can you Play Valorant On M1 & M2 ?
Currently, it is not possible to play Valorant on MacBook running on M1 and M2 chips. As the Mac running on Apple chips is not working with the Boot Camp. Although you can run a virtual machine if it allows you to run the games available for Windows on it.
How to Play Valorant on Mac (2 Ways)
There are only a few ways possible to download Valorant on MacBook. That includes using the Windows Emulator. Here we will explain how to play Valorant on Mac.
1. Using a Windows Emulator –
If you are new to this, let us introduce you to the emulators which are virtual machine software. For using another operating system on a MacBook you can download its dedicated emulator to run the software operating on it.
Here, you can get one of the best Windows Emulators for mac which can be used to run software exclusively available for Windows. As Valorant only released the game for Windows users, that's one of the ways for the MacBook users to be able to play it.
2. Boot Camp –
For some users, if the above method does not seem like the best solution, we have a work around. Since, certain games use a code which requires them to be running on a partition on your Mac which has Windows installed on it. So, follow the next steps to download Valorant on Macbook working on Intel Chips –
Step 1: Confirm that your macOS supports BootCamp, check this official Boot Camp support page here  – https://support.apple.com/en-us/HT201468
Step 2: Free some storage space on your Mac using the inbuilt tools or a third party Mac Cleaning software. At Least 30 GB of free disk space is required to install Windows 10 on your device.
Step 3: Download an official ISO image of Windows 10 from the official website.
https://www.microsoft.com/en-us/software-download/windows10
Go to the webpage and click on the Download button and save the file on your Mac.
Step 4: Plug in a Bootable USB on Mac and open up the Boot Camp. Select the Create a Windows 10 or later install disk option and Install Windows 10 or later version by marking them. After that, click on the Continue button.
Step 5: Now, select the disk image which was downloaded before on your Mac. Select the connected bootable USB drive as the destination. 
Step 6: Then, you are in the Creating a partition phase and the screen will show you the status of the process.
Step 7: Select the space you wish to provide Windows 10 and then click on Install.
Step 8: Once the setup is complete, you can start following the on screen instructions to finish the Windows setup on your MacBook.
Step 9: Now, as you have to switch between Windows and macOS using the Boot Camp option.
Step 10: As you enter Windows, you can now go to the web browser to open the official website of Valorant. 
Step 11: Click on the Play Free button on the home screen.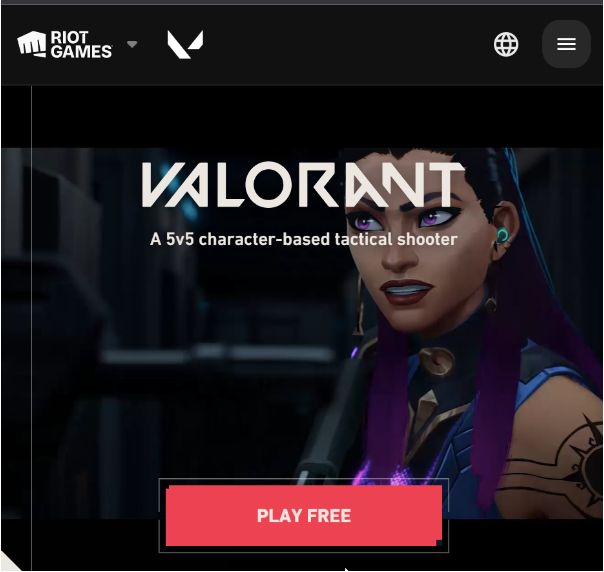 Sign in with the RIOT games account or create a new one.
A RIOT client will get downloaded on your device and you can start the installation. 
Step 12. Launch Valorant on your Mac using the Windows setup and then enjoy playing it.
Frequently Asked Questions –
Q1. Is there a way to play Valorant on Mac?
Since there is no application available for the Mac, you will be required to install Windows on your Mac. There are many applications which allow you to run Windows operating system on Mac and then you can play Valorant on it.
Q2. How do I download Valorant for free on Mac?
You can download Valorant on MacBook after installing Windows on your device using the bootcamp method.
Q3. How do I play Valorant on Mac M1?
Currently the MacBooks working on the M1 chip do not allow Boot Camp. Therefore, it is not possible to run Valorant on Mac supporting M1 or M2 chips.
Conclusion On How To Play Valorant On Mac
Now that you have learnt how to play Valorant on your Mac, get ready to slay some dragons. Yes, once you are able to get a good third party application for boot camp for your Mac it is possible to play Valorant on Mac. Whether it is a MacBook, you can enjoy playing your favourite game on the Macbook after the fixes shown here.
Meanwhile, there is a catch as the latest Macs with the Apple Chips won't be able to work in this manner, as they do not support boot camp for installing Windows.
Also Read