If you are one of the Mac users who recently came across an unwanted application on their device and wish to learn how to delete apps on Mac, this blog is for you. As any other operating system, Apple has also provided methods to uninstall apps on Mac.
Most of which are appreciated by some of the users but others find it rather useless.. As the most common report Mac users have been looking up for solutions to uninstall applications on Mac completely. Therefore, we have taken upon ourselves to educate our readers about the different ways to delete apps from your Mac in this blog.
How To Uninstall Apps on Mac (4 Methods)
Method 1: Using Launchpad to uninstall apps
Launchpad helps Mac users to organise & locate apps on your Mac. We use it to trace the unwanted applications and then follow the steps to delete it. 
Step a. Open Launchpad from the Dock.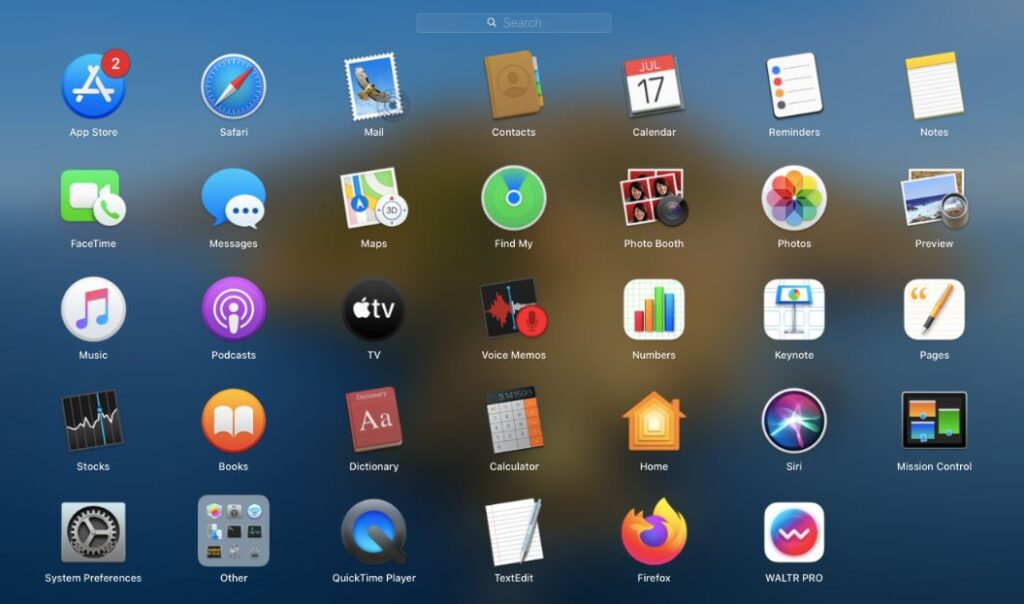 Step b. Here you can view all the applications, select the one you want to get rid of. 
Note – If you are unable to find the app in here, type its name in the search. 
Step c. When you select the app click on it and keep holding it until it appears visibly dancing or shaking. 
Step d. This action will show you a cross sign appearing on the application. Click on it and you will see a dialogue box asking if you wish to delete this app, confirm it.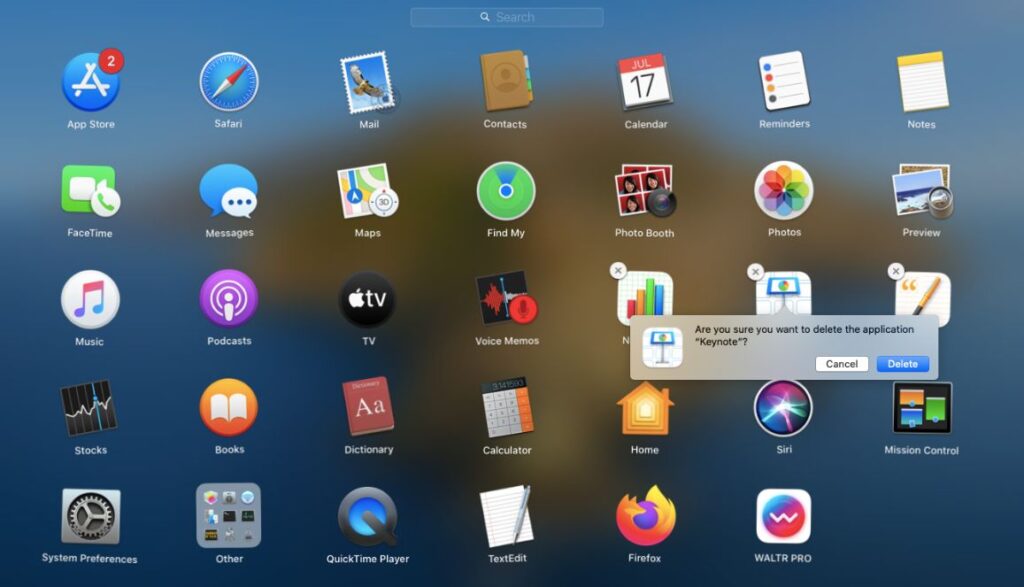 Now, your application will disappear from the list as it is deleted from your Mac.
Method 2: Using Finder to Uninstall Apps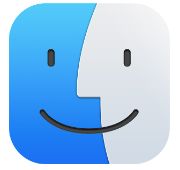 Finder is the first step when it comes to finding an application on your Mac. So, we use it to locate the unwanted app on your Mac. Now, we go to the Applications folder and select that particular app and follow one of the two steps –
1. Drag it to the Trash icon in the Dock.
2. Press Command and Delete keys.
Later go to the Trash icon and Empty Trash to permanently remove its contents from your Mac.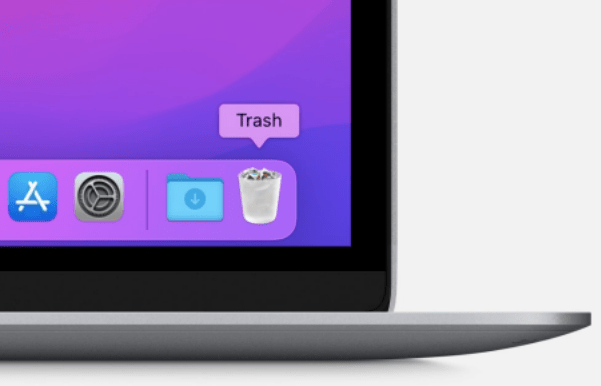 Method 3: Using Native Uninstaller
Well, you may experience problems in removing some applications from the device. There are reasons for it as it comes with its own uninstaller.
Applications such as Adobe products often use the uninstaller programs which are a part of the application package. Other times you have to navigate to the official website of the manufacturer to look for the uninstallers' They can be downloaded and later removed once the application is completely deleted from Mac. 
Method 4: Using Third party application
The best and most effective way to uninstall apps on MacBook is to use a dedicated application. There are multiple app uninstaller available which can give you results you have been looking for.
We are using one such application – CleanMyMac X, which is a complete Mac cleaning utility. It comes with a special feature called Uninstaller which is capable of removing any application from your Mac easily. It can also help you find the leftover files and all the associated data can be quickly deleted along with the unwanted application. 
Using CleanMyMac X is fairly simple and you do not need a special knowledge. Here we have explained how to use it to remove apps on Mac with these steps –
Step a. Get CleanMyMac X on your Mac from its official website.
Step b. Finish the installation and give the system permissions.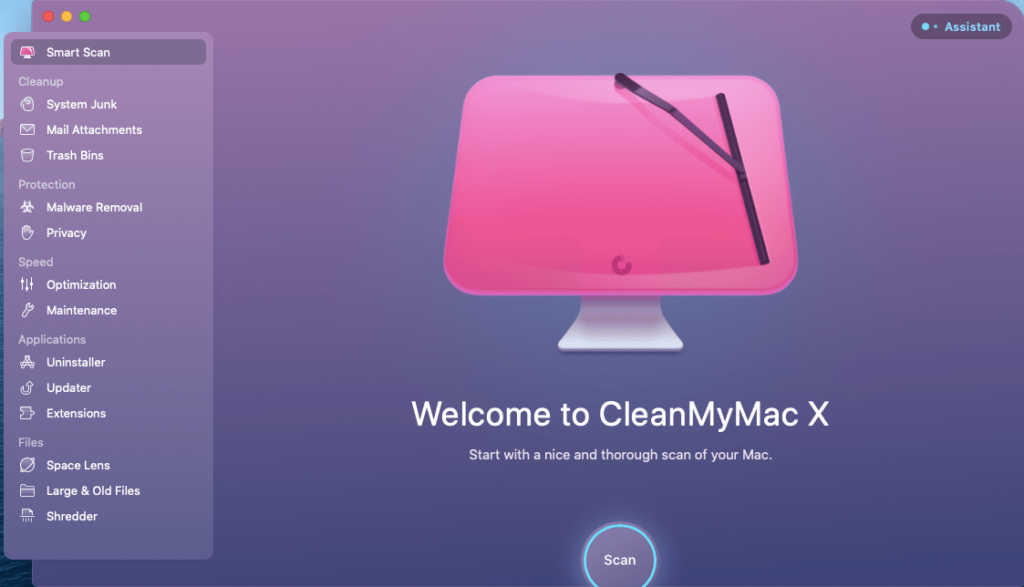 Step c. Open CleanMyMac on your Mac and go to the Uninstaller module and click on it.
Step d. Now run the scan to find all the applications present on your Mac.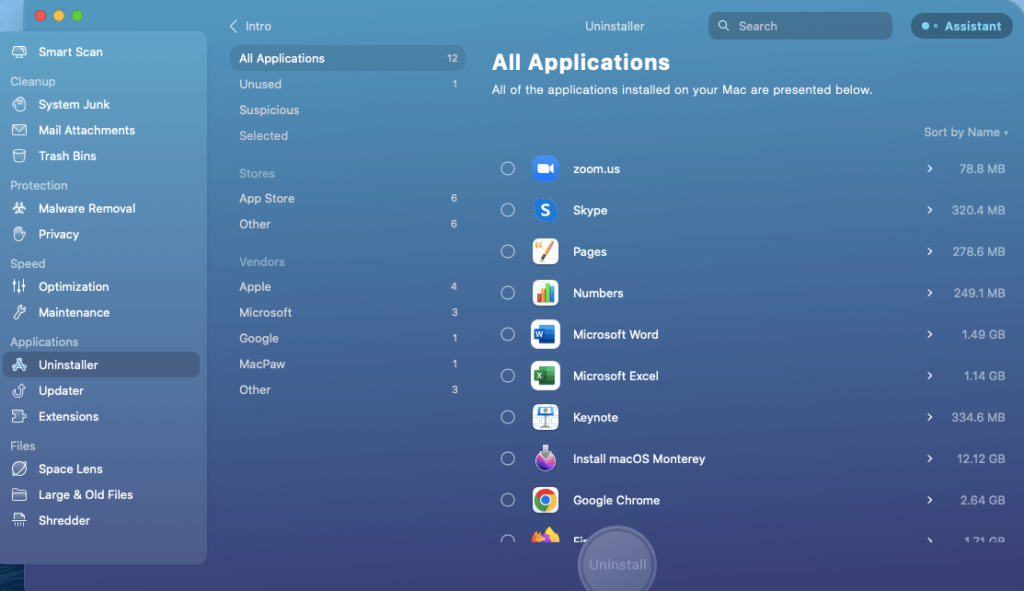 Step e. Once you can view the results, you can locate the application you don't need and then select it.
Step f. Select all the files associated with this application from this module and then click on Uninstall button.
CleanMyMac X will quickly show results as the selected app has been removed, and you can now clean your storage using its other features. 
Frequently Asked Questions
Q1. Why can't I uninstall a program on my Mac?
If you are unable to uninstall a program from your Mac there are chances that you are using the wrong procedure or it is possible that the program is corrupted. We recommend using a utility like CleanMyMac to force uninstall such programs.
Q2. How do I completely delete an app?
Even after you uninstall a program there are chances that it leaves certain files behind and their food you keep seeing its name in your system use utilities like CleanMyMac to remove all the leftover files from your Mac.
Q3. Why can't I uninstall apps?
If you are unable to uninstall an app in Mac, it can be a built in application or another application with broken files. Read the block to find out how to get rid of such applications on Mac.
Q4. How do I delete an app that won't uninstall?
Use CleanMyMac's Uninstaller module to scan for all the applications present on your Mac, select the application and remove it completely.
Conclusion On Best Ways to Uninstall Apps On Mac
Now you know how to uninstall applications on Mac. However Mac gives you simple ways to move the unwanted application in Trash when you want to uninstall it. But this method is not applicable on all the applications you might want to remove. Another issue faced by the users is it leaves the leftover files behind which keeps taking space in the desk storage.
To fix this we have suggested using the uninstaller software on Mac which can easily get rid of a stubborn application. And therefore this method is much more appreciated and used to delete apps on Mac.
Also Read