Encountering the "iMovie Not Enough Disk Space" error can be a frustrating roadblock for users seeking to unleash their creativity through video editing. This issue often arises when iMovie, a powerful and popular video editing application for macOS and iOS, faces constraints due to limited storage.
Do you wish to fix the iMovie disk space full error on your Mac? There are many reasons behind this error and one must try to find that and fix it. Now there are multiple solutions available for 'not enough disk space issue on iMovie', let's take a look at them in this blog.
How to fix iMovie Not Enough Disk Space Error
Solution 1 : Remove projects from iMovie Library
It is obvious that existing projects take up huge amount space on your Mac drive and so no more space on iMovie error appears. To remove the unwanted space from your Mac drive just follow through these simple steps: 
1. Launch iMovie and visit to "All Projects" section from the sidebar. 
2. From the list of projects, right-tap on the one which you want to remove. 
3. Select the "Move to Trash" option and remove the iMovie project from the app.
Follow the same steps from above to remove events from the iMovie app. 
Solution 2 : Delete All Render Files on iMovie.
While editing videos it so happens that iMovie saves render files, and these render files can take up huge amount of space on your Mac drives. These files are not needed once the editing is done so consider removing them to regain the drive space. 
1. Launch iMovie app on your Mac, Go to its Menu > iMovie > Preferences.
2. In the Preference Window , look for the "Render Files" segment and tap on the "Delete" button.
3. Confirm the action when prompted and wait till it deletes all render files. 
4. Manually you can also delete the "Render Files" from the folder by launching Finder and going to the " ~/Movies/ " folder. 
Solution 3 : Clean iMovie Library Package.
Over the period while using iMovie, it is a high possibility that a huge amount of unnecessary files are accumulated. To get rid of not enough disk space issue on iMovie problems, you should clean the entire library package. Follow the below steps to clear the library package entirely. 
1. Launch Finder and select Go > Go to Folder option. Type the following path into the box " ~/Movies/ " and click Go. 
2. Inside the Movies folder, Select 'iMovie Library" folder. Now you should right-click and Select "Show Package Content" Option from the context menu. 
3. It will open the iMovie Library folder, from here you can delete any files and folders to free up space. 
Solution 4 : Relocate the Library contents to External Drive
iMovie does not provide an option to change the default location of the Library to anywhere else. But to deal with no space error it is also possible to move the data inside the Library folder to other location such as external drives. Go to the "~/Movies/iMovies Library " folder and manually move the data inside to any connected external hard drives. 
Upon moving all the stored data from iMovie Library just delete the same data to regain all the lost space and fix the not enough disk space errors. 
Solution 5 : Reinstall iMovie application
More than often the "not enough disk space issue on iMovie" can be attributed to many corrupt files or outdated applications. So to fix these iMovie disk space full errors due to miss behaving applications is by just simply reinstalling. Follow these steps to reinstall iMovie on your Mac. 
1. Launch Finder and then go to Applications. 
2. Select iMovie App from the list of Applications. 
3. Either right click on iMovie and select "Move to Trash " Option or just drag the iMovie App icon to the Trash in the dock.  This will uninstall the application.
4. Now manually Go to the "~ Library " folder and search for Preferences, Caches, Container and Application Support folders related to the iMovie app. Delete all these related folders as well. 
5. After Uninstalling iMovie and removing related files, consider restarting your Mac for good measures. 
6. Once your Mac boots up, go to the App Store and search for iMovie App and perform the fresh installation. 
Solution 6 : Manage the Storage on Mac
Even after following the steps above, the not enough disk space error persists, then consider going to Storage space management on Your Mac. Go through the following steps to manage storage on your Mac and free up space on iMovie : 
1. On the desktop of your Mac, Tap on the Apple Icon on top and select the "About This Mac" option.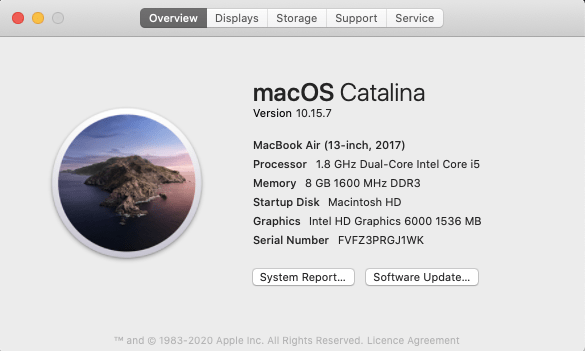 2. It will show all the specific options for individual Mac aspects. You should check the "Storage" tab to view all the details. 
3. On the Storage tab , tap on the "Manage" button to display various options to manage your Mac's drives. 
4. Here you can choose options to empty Trash, Optimise the storage and select the option to declutter. 
Make smart choices to optimise the iMovie storage usage and allocate space to your iMovie projects. 
Frequently Asked Questions 
Q1. What do I do when iMovie says not enough disk space?
You can try to remove unwanted projects and events from the iMovie Library to make space or you can also delete Render files to make space. Do follow various steps as mentioned above to find the right solution for "iMovie not enough disk space" error on your Mac.
Q2. How do I free up disk space on iMovie?
You can free up disk space on iMovie in various ways, by deleting its unwanted projects and events, by removing the render files and also by clearing the entire library package. Follow these steps from above to free up disk space on iMovie.
Q3. Why does my Mac keep saying not enough disk space when there is?
It is a high possibility that allotted disk space for the specific application might have run into the limit, that's why not enough disk space error is showing. To resolve this error, consider deleting unwanted files to make space. 
Q4. How do I fix not enough disk space?
There are various ways to fix not enough disk space error, one among them is by deleting all the unwanted projects and events to make space. You can also delete render files on iMovie to regain precious disk space. 
Conclusion On iMovie Not Enough Disk Space Error
In conclusion, addressing the "iMovie Not Enough Disk Space" error is crucial for unlocking the full potential of this robust video editing tool. By following the practical solutions outlined in this guide, users can overcome storage constraints and ensure a seamless iMovie experience.
Whether it involves clearing temporary files, optimizing project libraries, or expanding storage capacity, these steps empower users to continue their video editing journey on macOS without disruptions.
Effectively managing disk space not only resolves the immediate error but also contributes to a more efficient and enjoyable iMovie editing process. With these insights, users can confidently navigate and conquer the challenges associated with disk space limitations in iMovie.
Also Read