After the pandemic a lot of world norms have changed and as we start to live with this new lifestyle, students are affected the most. They might find it a bit hard to attend offline classes after a long period. But let us tell you that after attending schools and colleges from home, you can still rely on digital life. In this blog we will talk about the best Mac apps for students to help you throughout your student life.
11+ Best Free Mac Apps for Students
1. Notion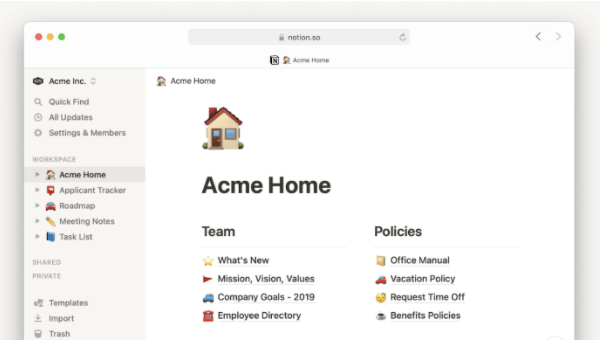 Notion is the one of the best Mac apps for students which can be used to take notes. Organise your notes for the class, exam schedules or manage projects in one place. 
It can be used to manage the social media calendars or a productivity tool to save time. It is a simple and intuitive application which is a must have for all students. To notch up the note taking experience you can use it and embed media files for ease.
Features –
Pre-built templates for students.

Free for personal usage.

Hybrid editor.

Powerful tables for data.
2. Fantastical – Calendar & Tasks
Fantastical – Calendar & Tasks is one of the best Mac apps for students. It is a calendar app which can easily help you schedule your day, week, month and year.
You can easily review your tasks, get alerts, add invites, use it while you travel and stay on schedule. Use the set templates and events across devices. Scheduling tasks has never been easy with this application with multiple additional features.
Features –
Ultra-quick access mini window.

Time Zone support.

Supports Google Tasks and Todolist.

Powerful parser feature.
3. iStudiez Pro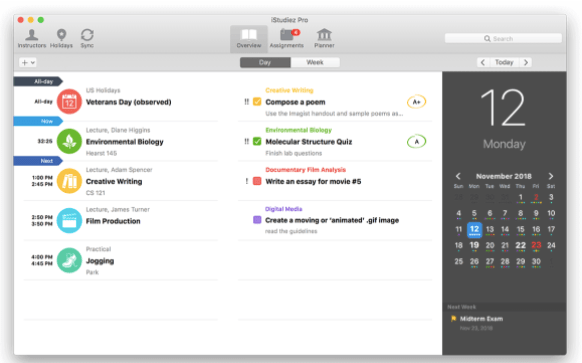 iStudiez Pro is one of the organiser apps for Mac which can easily remind you of the assignments and essay deadlines. The clean interface is what makes it one of the best Mac apps for students to track everything from homework to exam schedule.
It can also save your grade and save you from remembering all semester marks in each subject. Sync you data with Mac, Windows, iPad, iPhone and Android.
Features –
Syncs with other devices.

Real-time mode.

Organise homework.

Manage courses in planner.
4. Day One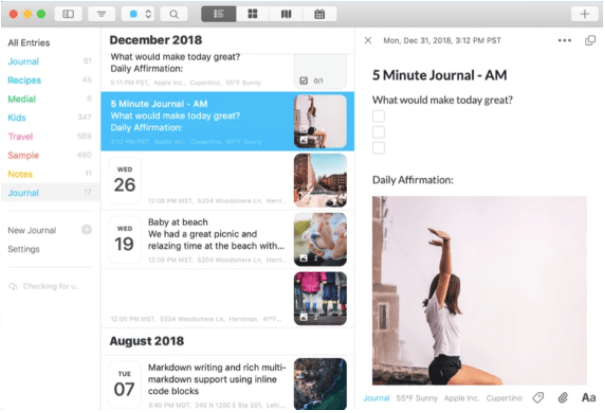 Day One is one of the best Mac apps for high school students who have too much on their plate. As they move to the next life and stay busy selecting the college information along with submitting last year projects.
This journaling application can take notes in the form of texts, images, videos, drawings and audio recordings. On This Day feature to find out what you did on a particular day quickly.
Features –
Biometric encryption.

Automatic backups.

Export your data anytime.

Easy to use.
5. Numbers
Numbers is another of the free MacBook apps for students which will help you create spreadsheets. Be it for your assignments or to keep the data in check, there is no better way than this.
Numbers is an Apple product and part of the iWork Studio and will help you in the long run. Add pivot tables, smart categories, 2D, 3D charts and more to customise your file.
Features – 
Readily designed templates.

Supports real-time collaboration.

Comes with 250 functions.

Import and edit Excel spreadsheets.
6. Pages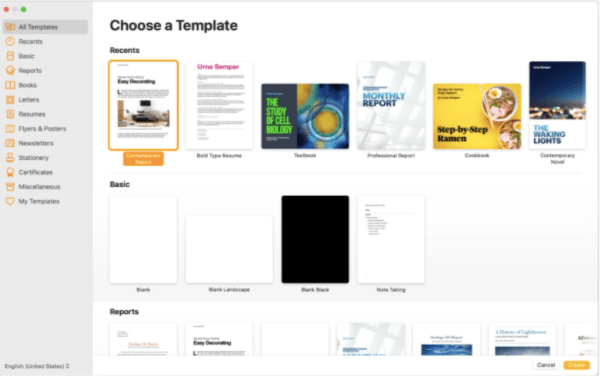 Pages is another of the best Mac apps for students and comes from the iWork Suite. It is also available for free and is used to create documents on Mac.
It also supports real-time collaboration with others to help you work with your friends on a project. Add images, audio, movies, charts and shapes etc. It will help you to create attractive reports, books, documents, CVs and more.
Features –
90 Apple designed templates.

Threaded conversations. 

Add bookmark to link parts on doc.

Review your work.
7. Amphetamine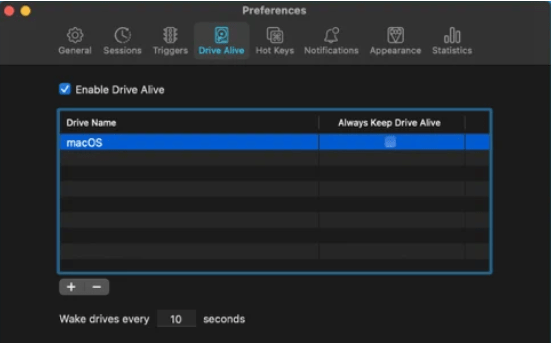 Amphetamine is another of the free MacBook apps for students. As this will help you keep your laptop awake which is the most commonly faced problem and causes annoyance while working.
Configuring your Mac using this application to keep it awake while it is connected to external devices is easy. It can perform multiple actions to keep the screen activated to help users.
Features –
Simple on/off switch.

Automatic triggers to keep Mac awake.

Automated mouse cursor movement.

Multiple advanced options. 
8. Adobe Acrobat Reader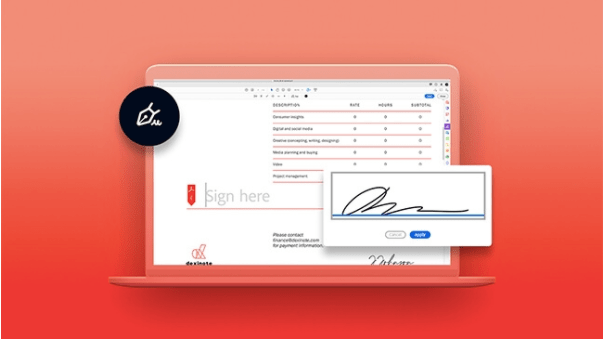 Adobe Acrobat Reader is among the best Mac apps for high school students as they often find themselves with the PDFs.
With this free to use software you can always read the documents. As the most frequent use of shared docs in PDF and if you do not have it on your Mac, you can't open PDF files.
Features –
View, comment and print.

Sign the document.

Track and send PDF.

Annotate PDF files.
9. Magnet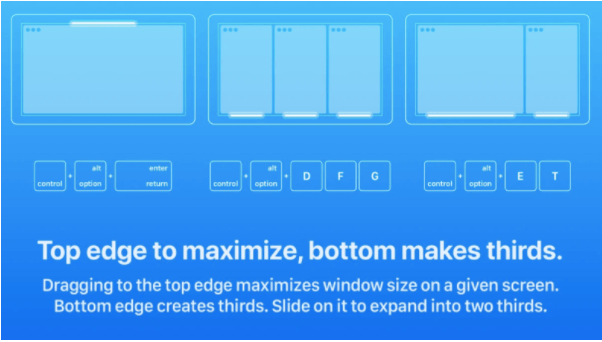 Magnet is another best Mac apps for high school students who are finding it hard to focus. Customisable keyboard commands with preset hotkey to help you organise the work on screen. Snap windows, active dragging and more with its help.
Features –
Makes multitasking easy.

Trigger commands with keyboard shortcuts.

Arrange windows on screen.

Full screen support.
10. Alfred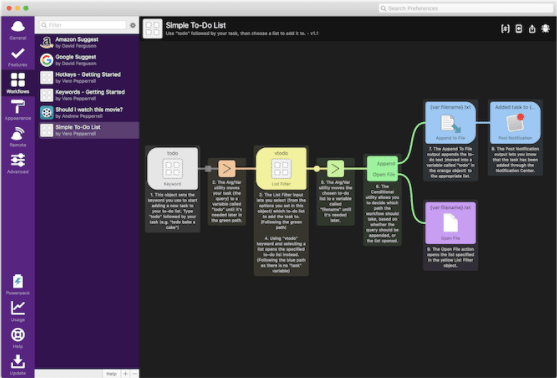 This award winning application is a must have for multiple reasons. One of the free Mac apps for students which can search the web from your favourite websites quickly.
The software easily searches your Mac for opening files, contacts, music and more. You can use it to correct your spellings, find synonyms, antonyms and also perform calculations.   
Features –
Launch applications with shortcuts.

Custom searches for frequent websites. 

Open bookmarks, music, contacts quickly.

Calculate and spell functions .
11. Evernote –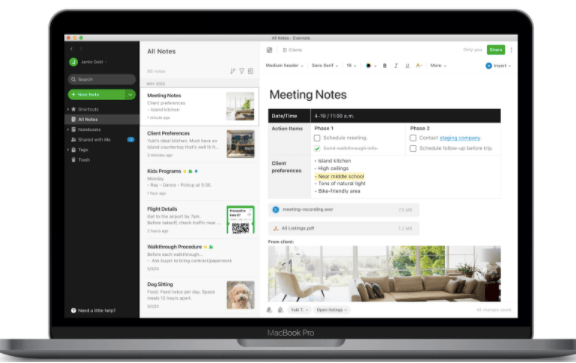 On the list of useful apps for students it's important to add Evernote for its popularity and plethora of useful features for students. It is an excellent app for hand-written note taking, clipping articles, adding to-do lists and managing your tasks easily.
Evernote is an multi function app for students which is cross platform compatible and auto syncs across all your devices from cloud storage.  
Features –
Cross platform compatible. 

Supports all Apple devices. 

Auto sync from cloud storage. 

All file formats are supported. 
12. TickTick: To-Do List, Calendar
TickTick is an exclusive To-Do List app designed for Mac and Apple products. You can create a to-do list and various tasks to stay up to date. With its auto reminder features you will be reminded about the tasks diligently every time.
It will auto sync your to-do list and tasks across all Apple devices like Mac, iPhone, iPad, Apple Watch, making it Apple ecosystem friendly.
Features –
Free exclusive app design for Mac.

Supports all Apple devices and auto syncs. 

Keyboard shortcut to add tasks. 

Customise tasks accordingly. 
Top 10 Mac Apps for Students
| | | | | | | |
| --- | --- | --- | --- | --- | --- | --- |
| Product Name | Best For | Platform | Price | Free Trial | File Size | Latest Version |
| Notion | Managing projects, schedules tasks, helps taking notes. | macOS 10.10 or later | $4 | Yes | 158 MB | 2.17 |
| Fantastical – Calendar & Tasks | Highly customizable calendar app to review tasks and schedules. | macOS 10.13.2 or later | $39.99 | Yes | 57.1 MB | 3.6.5 |
| iStudiez Pro | Best organiser app to keep track of assignments, tasks, exams, etc to stay informed. | macOS 10.13.2 or later | $9.99 | Yes | 14.1 MB | 2.0 |
| Day One | Excellent note taking app works as journaling keeping to stay uptodate. | macOS 10.15.1 or later | $0 | Yes | 36.6 MB | 7.10 |
| Numbers | Free spreadsheets creating app for Mac from iWork. | macOS 11 or later | $0 | Yes | 253.4 MB | 12.1 |
| Pages | Free documents creating app for Mac supporting real-time collaboration. | macOS 11 or later | $0 | Yes | 287 MB | 12.1 |
| Amphetamine | Free useful app for Mac to keep system awake when connected to external devices | macOS 10.11 or later | $0 | Yes | 6.7 MB | 5.2.2 |
| Adobe Acrobat Reader | Free PDF document read and edit app for Mac | macOS 10.14 or later | $14.99 | Yes | 330 MB | 2022.001.20142 |
| Magnet | Useful multi task focus Mac app for students to arrange windows on screen | macOS 10.13 or later | $7.99 | No | 3.8 MB | 2.9.0 |
| Alfred | Free multi use Mac app to search web, search your Mac for files with dictionary, calculator etc | macOS 10.6 or later | $0 | Yes | 1.9 MB | 1.2 |
Frequently asked questions –
Q1. What apps do I need on my Mac for college?
As a college student you must have an organiser, scheduler, calendar application to manage your study schedule.
Q2. What apps come free with Mac?
Any of the Apple applications such as Pages, Numbers are free to use. Other free Mac apps for students are Notion and Alfred.
Q3. How can I make my Mac better for school?
By taking help from the digital applications for managing homework, you can be prepared for school life.
Q4. How can I use my MacBook for studying?
Macbook can be used to create docs, projects, reports, essays on real-time collaboration with team members and as individuals. Try out the free MacBook apps for students to increase productivity while studying.
Conclusion On Best Free Mac Apps for Students
Be a school or grad student, Mac apps for students will serve the extra help they need. The applications are very useful as they can manage your homework, help with planning weeks ahead and to the office applications for documentations.  
To sum it up, the best Mac apps for students offer a diverse set of tools and features to streamline academic life. From note-taking and organization with apps like Notion and Evernote to research assistance provided by Zotero and Grammarly, students have a wide array of options to choose from.
For math and science majors, Mathematica and MATLAB are indispensable resources. Task and time management apps like Todoist and Focus booster help students stay on top of their schedules and maintain productivity. No matter your field of study, these Mac apps can significantly improve your academic experience and success.
Also Read