Are you looking for disk repair software for Mac? Is one of the drives on Your Mac showing errors ? Is your Mac performing very slow even when you bought it recently ? Does your Mac crash sometimes with data loss issues ? Or perhaps you're not happy with the performance of the Mac ? Issues like this originate due to hard drive malfunction on your Mac. 
But even though the disk utility repair seems like an out of hand problem, no worries as we are here to help you. These issues can be easily fixed with Mac Disk Repair Software which makes the task easier for you. There are many such softwares available and we have curated the best of them for you to go through. 
Top 10 Disk Repair Software For MacOS
1. DiskDrill
To start with the list we have Disk Drill, one of the most popular Data Recovery and Data Repair Software available. It is highly recommended for its reliable, quick and easy to use for each task on the Mac system. Although primarily Disk Drill is used for Data Recovery on Mac, its Disk Health feature helps with all forms of Data Repair by S.M.A.R.T monitoring constantly for any disk issues.  
Features
A complete disk solution for Mac. 

Extremely simple and easy to use. 

Works flawless on both internal and external drives.
2. TechTool Pro 15
TechTool Pro 15 is the latest professional grade Mac toolkit for complete solutions related to all forms of Mac troubles. Among the feature list it provides hardware and drive testing with repair options. It also includes Techtool Protogo, an exceptional tool to bypass the MacOS and execute directly from the boot menu itself. Its Drive Testing and Repair suite takes care of all troubles on both SSD or HDD internal and external drives.  
Features
All in one disk tools for Mac. 

Supports boot menu repair options. 

Plethora of disk related feature lists. 
3. Drive Genius
Drive Genius is among the best Mac Disk Repair Software providing you total control on Mac drives and also can keep monitoring to detect problems, along malware detection and clone synchronisation. This application goes beyond mere disk cleaning, offering a suite of features for disk management, data protection, and performance enhancement.
This software provides multiple disk repair tools which are divided among 3 categories – Protect,Clean up and Speed up features.
Features
Provided many disk repair tools. 

Constant disk monitoring for issues. 

Simple and intuitive user interface. 
4. OnyX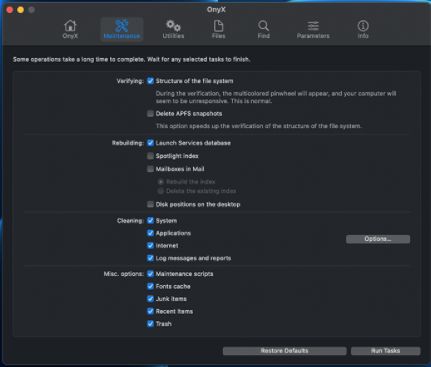 OnyX is another multifunction utility tool for Mac which is also an excellent Mac DisK Repair Software. The main features of OnyX are to simplify all the hidden advanced features on Mac systems, among them the disk repair tool is of great use to detect and fix all the issues with drives and files.
With this software you can also set up auto scans to monitor any disk troubles to repair at once. 
Features
It's absolutely free to use. 

Simple and clean interface. 

Provides advanced Mac maintenance tools. 
5. DiskWarrior 5
Down the list of Disk Repair Software for Mac we have DiskWarrior specifically dedicated to repair and data recovery of Mac drives. This software can repair and fix most of the disk issues brilliantly with just a click of a button. DiskWarrior can optimise directories on Mac to improve performance significantly, along with auto scans to keep track of any further issues being created. 
Features
Superb disk repair capabilities. 

Easy and intuitive user interface 

Supports both SSD and HDD drives.
6. Data Rescue for Mac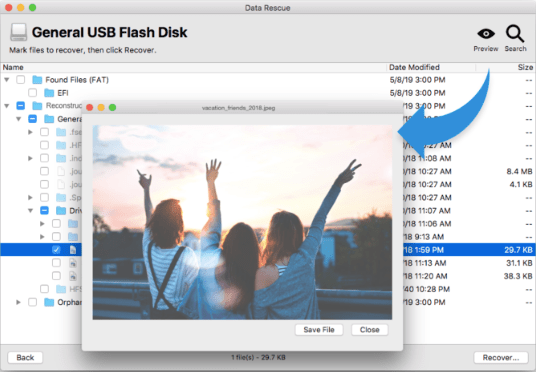 Data Rescue is another excellent software from Prosoft which is also a Mac Data Recovery Software but provides disk scans for errors and repairs. This software offers one Quick Scan and another Deep Scan options, to look for any possible errors on the drive and fix them. You can also create a bootable recovery disk to safely recover files from Mac dives.
Features
Intuitive and user friendly interface.

Can create a bootable recovery disk. 

Clones drive into a new drive.
7. Carbon Copy Cloner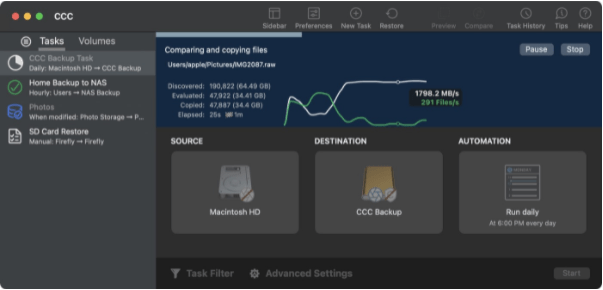 Carbon Copy Cloner is nothing like other Disk Repair Softwares from the list, it is basically an excellent data backup and recovery software for Mac. But when it is not possible to repair the error on disk, you can just use this software to restore everything back again from bootable backups in minutes.
It constantly looks for changes and backups everything seamlessly in the background while you are working on Mac. 
Features
Can create bootable backups. 

Seamlessly backs up while working. 

Can recover data with snapshots. 
8. AppCleaner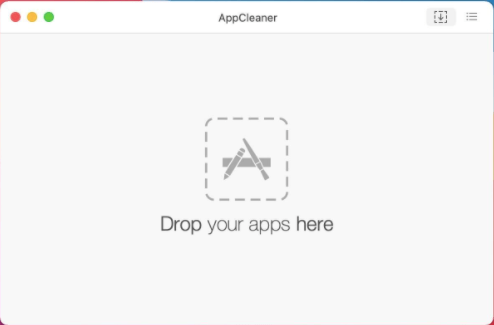 Some of the Disk issues are created due to leftover uninstalled applications files which tend to take up space on drive and also interfere with Mac performance. And also when a newer version of the application is installed the leftover files create errors for the functioning of the drive.
AppCleaner solves these issues by uninstalling the applications completely without any leftover files to cause disk errors and improve the Mac performance drastically.  
Features
It's free software. 

Simple and easy interface. 

Takes up minimum space on Mac.
9. Memtest OS X
Most often when a system shows errors it might not be due to disk, rather sometimes it also may be caused by RAM issues. That's when the MemTest OS X comes in handy to check for RAM errors and fix it.
So basically MemTest is a free utility designed to stress test RAM for various errors, and detect for faulty RAM. We included this in the list of disk repair, so many times when it seems like errors in disk but might be just faulty RAM. 
Features
It's free to use. 

Robust RAM testing software. 

Simple and quick interface.
10. Disk Utility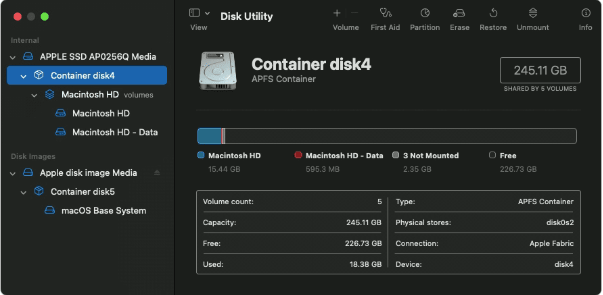 Last in the list we have Disk Utility which is an built-in application provided by Apple, can be used as a first aid feature to find and repair disk errors. Using this utility we can resolve errors related to the formatting and directory structure of the disk which leads to unexpected beharous of the Mac system.
Always make sure to take a current backup of Mac before proceeding with Disk Utility repair in case errors can't be repaired.
Features
Built-in application so free to use. 

Basic and rudimentary features. 

Needs specific selection for each task.
Top 10 Disk Repair Software for Mac
| | | | | | | |
| --- | --- | --- | --- | --- | --- | --- |
| Product Name | Best For | Platform | Price | Free Trial | File Size | Version |
| Disk Drill | A Disk management for Mac which repairs and backup | macOS 10.12.6 or later | $39.99 | Yes | 84.8 MB | 4.5 |
| TechTool Pro 15  | Advanced performance monitoring tool to several Mac functions and fixes available | macOS 10.11 or later | $149.99 | No | 297.6 MB | 18.1.2 |
| Drive Genius | Works in disk defragmentation, management repairs and fixes errors | macOS 10.12 or later | $79 | Yes | 52 MB | 6.2.3 |
| OnyX | Open source software for various functions and optimization | macOS 14.0 | $0 | Yes | 7 MB | 4.5.2 |
| DiskWarrior 5 | Diagnosis & fix for common file errors & failing drives | macOS 10.5 to macOS 10.11 | $119.95 | Yes | 19 MB | 5.3 |
| Data Rescue for Mac  | Works on restoring and repairing disk files. | macOS 10.12 or later | $19 | Yes | 18 MB | 6.0.7 |
| Carbon Copy Cloner | Great backup and disk repair tool with fast speed | macOS 12 or later | $39.99 | Yes | 19.2 MB | 6.1.1.7323 |
| AppCleaner | Freeware to uninstall application from Mac and fix disk errors | macOS 10.6 or later | $0 | Yes | 5.9 MB | 3.6.4 |
| Memtest OS X | Creates boot disc for Mac and works on UEFI | macOS 10.7 or later | Free | Yes | NA | NA |
| Disk Utility  | Very own Mac's built-in tool with the capacity to fix errors quickly | macOS 10.11 or later | $0 | Yes | NA | NA |
Frequently Asked Questions
Q1. How do you fix a corrupted disk on a Mac?
If you wish to fix a corrupted disk on Mac, you can take help from the inbuilt application – Disk Utility. It can repair the commonly caused errors on your Mac, but if it fails, you can get any of the above mentioned Mac disk repair software.
Q2. How do I repair the disk on IMac?
Take use from the dedicated disk repair tools for Mac to fix and repair the disk on iMac. Download any of the Mac disk repair software and run a scan to find out the exact issue.
Q3. How do you fix an unreadable disk on a Mac?
You can fix an unreadable disk on Mac using the Disk Utility or any of the other third party disk repair tools. It can be formatted with its use and then made useful again for the Mac. 
Q4. What tools should you use in repairing storage devices on Mac?
To repair a storage device on Mac, you can go to the Disk Utility and use the First Aid feature. Other Mac disk repair software also offer similar functions and can be used for fixing storage disks.
Conclusion
In conclusion, disk repair software for Mac plays a pivotal role in maintaining the health and performance of storage drives. This exploration has highlighted the importance of robust tools like Drive Genius, which go beyond traditional disk cleaning to offer comprehensive disk management, data protection, and performance optimization.
Whether it's repairing disk errors, safeguarding against data loss, or enhancing overall system responsiveness, disk repair software is an indispensable asset for macOS users. With these insights, users can confidently leverage such utilities to ensure the longevity and efficiency of their Mac's storage devices, contributing to a seamless and reliable computing experience.