If you are a gamer, you would know the importance of speed and performance of any device. These are the major factors affecting the gaming experience and therefore, it is necessary to maintain it. Here we will discuss how you can enhance the performance and optimise your Mac using game boosters.
Gaming on a Mac has come a long way, but even the most powerful machines can benefit from a boost when it's time to play. Whether you're into casual gaming or eSports, these applications can help you achieve smoother gameplay, reduced lag, and overall improved graphics.
What is Game Booster for Mac?
A game booster for Mac is an application which can help you boost the performance of your Mac for gaming. It basically works ahead in order to run the games on a device at an optimal speed. It can turn on the unwanted notifications, manage the background applications and other processes to direct all of its power towards the games.
In this introduction, we'll explore some of the top game booster apps available for Mac users, ensuring you get the most out of your gaming sessions.
10 Game Booster Apps For Mac
1. MacBooster 8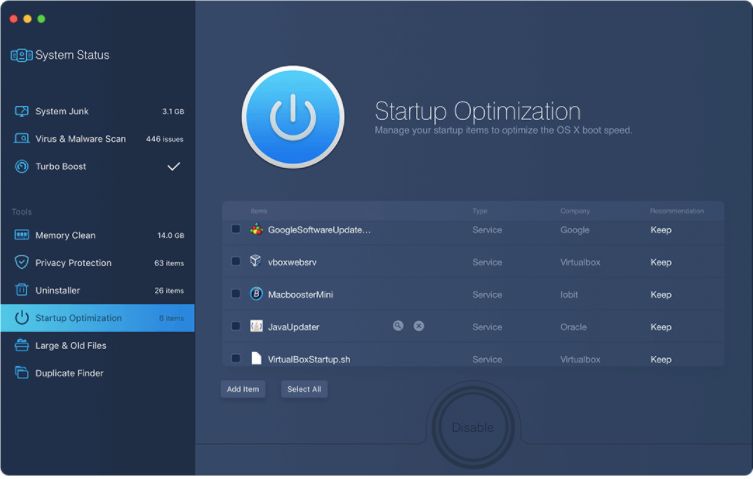 MacBooster is the best game optimizer for Mac as it comes with all the needed tools to increase its speed and performance. The Turbo Boost module can optimise the storage disk and remove the unwanted clutter from your Mac.
This will also fix the Disk Permissions by stopping the third party application to use the Mac and add to improve your gaming performance. You can also correct the Media cache settings and clean the memory of Mac to ensure regular optimization.
Features –
Cleans 20 types of junk.

Turbo Boost to quickly enhance speed.

Disk Optimization tool.
Read Detailed Review – MacBooster Review
2. CleanMyMac X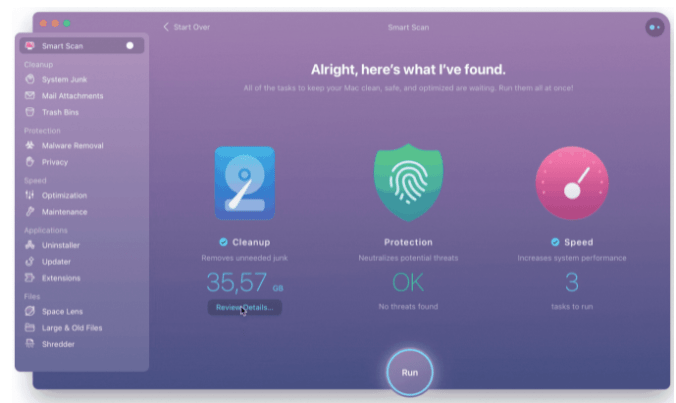 CleanMyMac X is one of the finest game boosters for Mac as it can comprehensively scan the system and optimise it. There are several tools which can clean unwanted junk, applications, redundant files and leftovers.
It will quickly search all the unwanted large files for the movies, tv shows saved on your Mac. It can manage the launch items, extensions and increase the performance. Optimization and Maintenance tools can quickly help you optimise the Mac for playing games.
Features –
Remove Large files.

Manage login items.

Frees up storage space.
Read Detailed Review – CleanMyMac X Review
3. MacCleaner Pro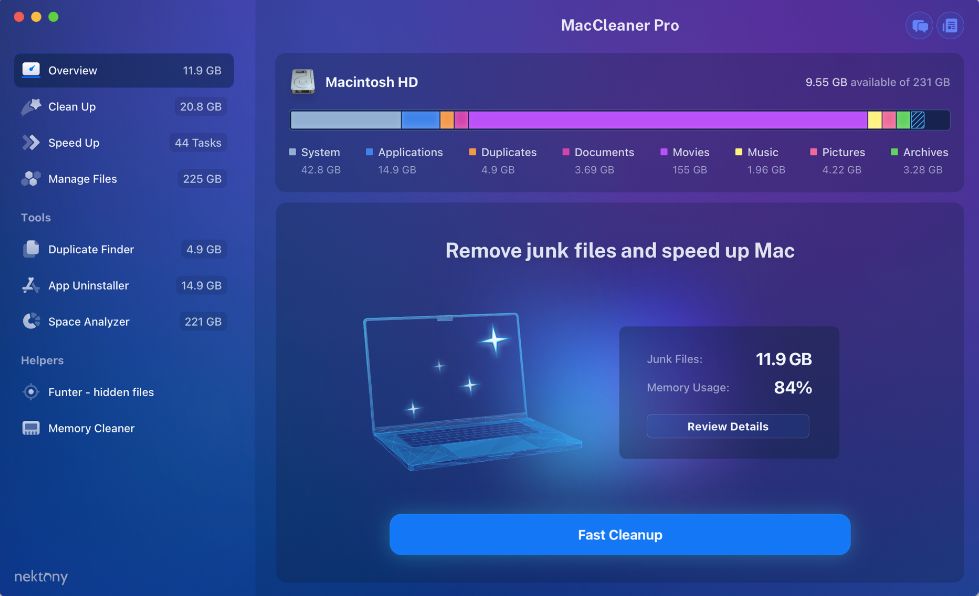 MacCleaner Pro is also a great Mac game booster as it comes with modules to speed up your Mac. It will quickly scan the disk and find out the login items which can be disabled in order to enhance the gaming performance. Next, you can free up RAM with the designated tool on it.
Other than that you can run cleaning tools to remove unwanted files and software. It gives you a disk map to get the idea of what is hoarding the most space on it.
Features –
Analyse disk usage.

Free up RAM.

Manage login items.
4. CCleaner for Mac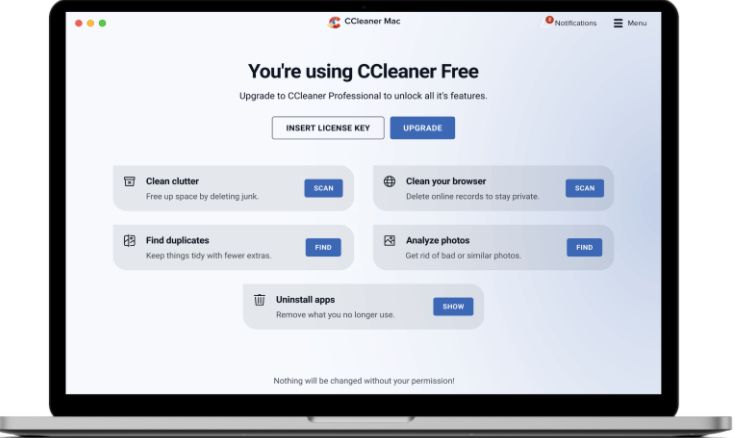 CCleaner for Mac is one of the best Mac cleaners and it helps in optimising the Mac for playing games. The Mac can be used for playing games with an optimal performance after the thorough cleaning by CCleaner for Mac.
This will quickly free up the storage space on the disk and then increase the speed of your games. It is one of the most popular Mac applications to remove unwanted items.
Features –
Deletes junk.

Removes bad photos.
Read Detailed Review – CCleaner for Mac Review
5. Stellar Speedup Mac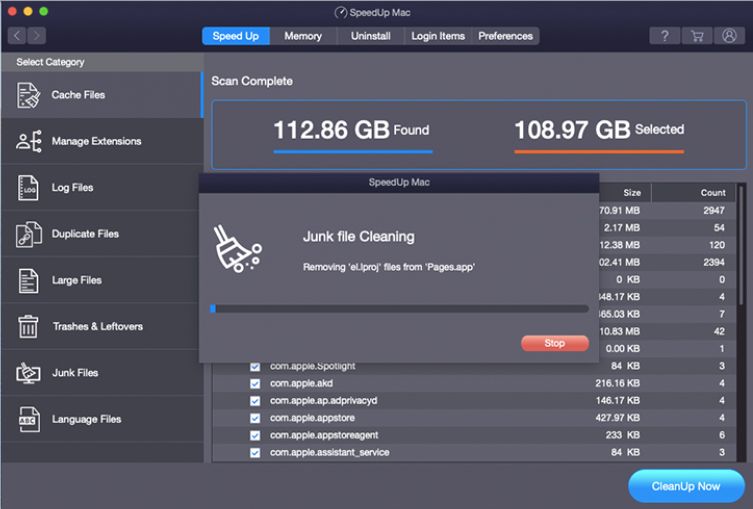 Stellar Speedup Mac is a good tool to improve gaming speed of your Mac. It will run a comprehensive scan and then give you a detailed result. This tool can clean cache, duplicate, trash, junk, log, old unused language files thus freeing up the disk space.
It can also manage the extensions, login items and optimise the system memory. It will additionally cleans widgets, plugins and language packs.
Features –
Cleans clutter to free up the disk.

Optimise the system memory.

Manage login items and extensions.
6. App Cleaner & Uninstaller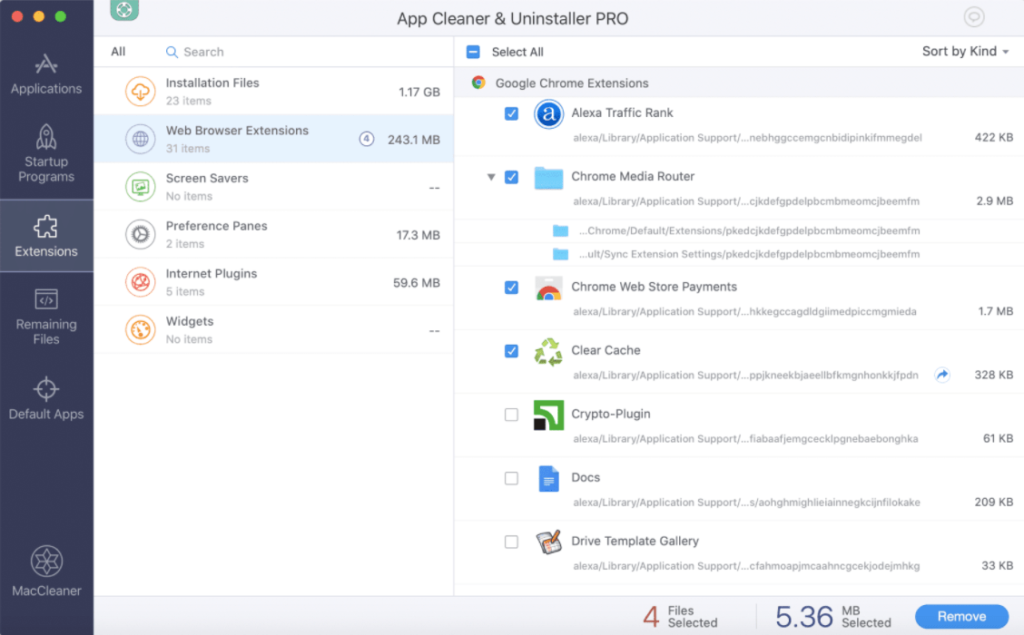 App Cleaner & Uninstaller from Nektony is a good application to improve the performance of your Mac and makes it best for gamers. It can efficiently uninstall applications along with all of its leftover files.
You can manage the login items with the Startup programs module. Managing the extensions, default applications and the remaining files gives the Mac a boost in performance.
Features –
Uninstalls applications completely.

Manage extensions and startup programs.

Boosts performance.
7. AVG Tuneup for Mac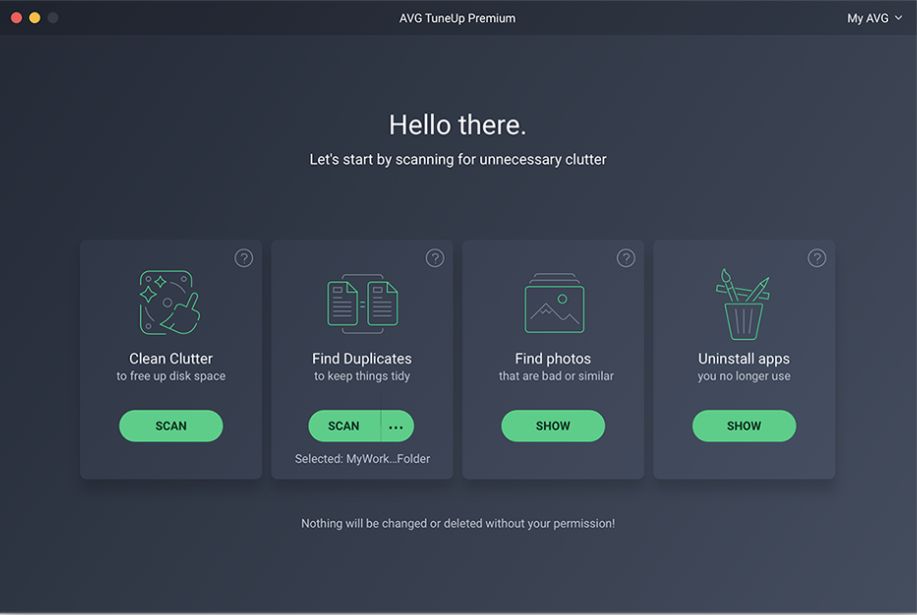 AVG Tuneup for Mac is also a Mac optimizer for gaming and can be used to improve the gaming performance. You can clean clutter, find duplicates, bad photos, uninstall applications and much more to free up disk space.
This will immensely help in improving the performance of your Mac overall. It erases the unnecessary files quickly and cleans the disk helping your Mac better for playing games. 
Features –
Cleans unwanted files.

Removes applications.

Speeds up Mac.
8. Daisy Disk
DaisyDisk is a Mac app to clean the unwanted files from the disk. You can clear the junk, cache, logs and large files to free up disk space immediately. It can also trace the duplicate files and scan the Mac to make it fast.
Daisy Disk gives you a graph to help you understand the distribution of the files on your storage. You can play the games at a much faster speed after optimising the Mac using it.
Features –
Great visual representations.

Previews file content.

Speeds up Mac.
Read Detailed Review – DaisyDisk Review
9. PowerMyMac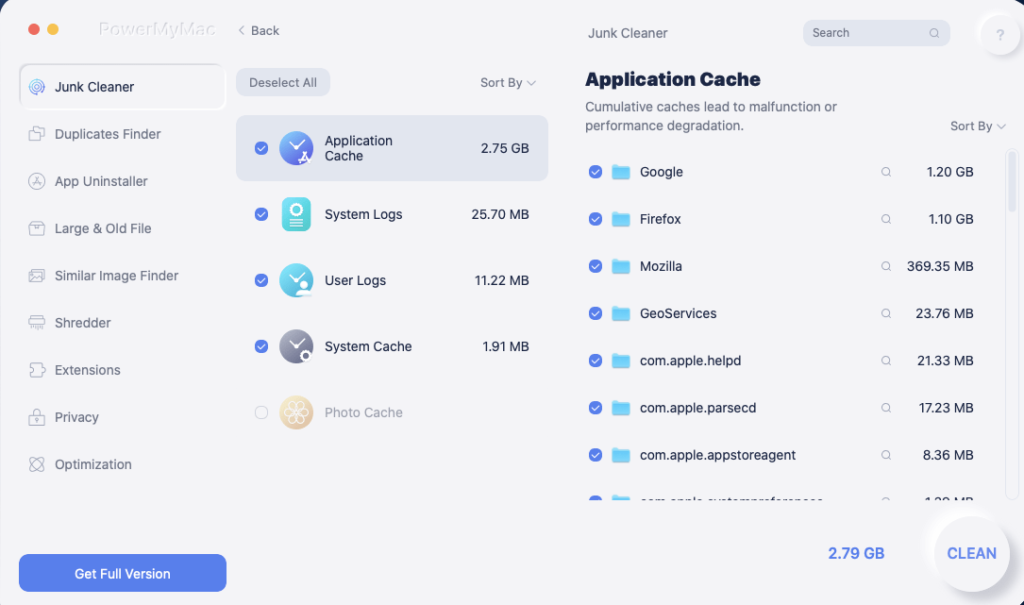 PowerMyMac is a wonderful game optimizer for Mac. It comes with a number of useful inbuilt tools to help your Mac perform better. You can use it to remove unwanted applications, cache, and junk files from your Mac.
It can also perform a clean drive for the browsers and delete the extensions. Also the unwanted background processes, login items can be removed to help you improve the gaming environment on Mac.  
Features
Cleans DNS and improves connection.

Frees up a storage space on disk.

Optimizes Mac for better gaming speed.
10. MacFly Pro 

MacFly Pro is another of the applications for your Mac which can be used for improving gaming performance. It comes with a Smart Assistant which can quickly optimize your Mac.
Some of the tools on it are – Memory cleaner, duplicate finder, extensions remover, shredder, app uninstaller, system cleaner. You can run a quick scan of your Mac to find out the unwanted Trash and remove it to free disk space.
Features
Personalised cleaning routines with Smart Assistant.

Optimizes Mac with various cleaning tools.

Privacy protections tools included. 
Frequently Asked Questions 
Q1. How can I boost games on my Mac?
To boost games on Mac, you must clean and optimise your storage disk. Next, you need to disable the unwanted login items and application from hogging the processor. Using a game booster for Mac will help you get a good performing Mac. 
Q2. Does Apple have a game booster?
No, Apple does not provide any built-in game booster utility for its devices. Therefore, if you are a Mac owner, use one of the game booster software from the aforementioned list.
Q3. What is the best game booster?
MacBooster 8 can be termed as the best game booster for Mac as it harbours the most tools for cleaning up and freeing the storage space. It can clean up the different types of junk files and uninstall applications.
It will also let you disable the unwanted login items and help in increasing the performance of your Mac. 
Q4. How do you boost games on iOS?
Clear storage, turn off automatic updates, close apps running in background, turn off notifications, location etc to boost the gaming performance on your iOS devices. To quickly boost the performance of your Mac you can use a game optimizer for Mac from the list.
Q5. How can I improve my Mac graphics performance?
If you wish to improve the graphics performance on the Mac for gaming, video editing etc, use this method. Go to the Apple Menu> System Preferences> Battery or Power Adapter, here unmark the Automatic graphics switching.  
Final Thoughts –
In conclusion, game booster apps for Mac are essential tools for any gaming enthusiast looking to enhance their gaming experience. These applications provide a streamlined way to optimize your system's performance, resulting in smoother gameplay, reduced lag, and improved graphics.
With a variety of options available, you can choose the one that best suits your needs and Mac's specifications. So, whether you're a casual gamer or a competitive eSports player, consider using a game booster to take your gaming sessions to the next level on your Mac.