iObit MacBooster emerges as a promising solution designed to enhance the performance and security of your Mac. This review delves into the features and capabilities of MacBooster, exploring its intuitive interface, system-cleaning functionalities, and the array of tools crafted to streamline your Mac's operation.
As users seek efficient ways to declutter, protect, and speed up their Macs, MacBooster's reputation for optimizing performance and safeguarding against potential threats makes it a compelling contender in the competitive landscape of Mac optimization software. Let's take a look at MacBooster Reviews. 
What is MacBooster?
MacBooster is a multi-purpose software suite that includes a collection of utilities and tools. It claims to provide real-time protection and clean your system from unnecessary files and free up disk space on your hard drive.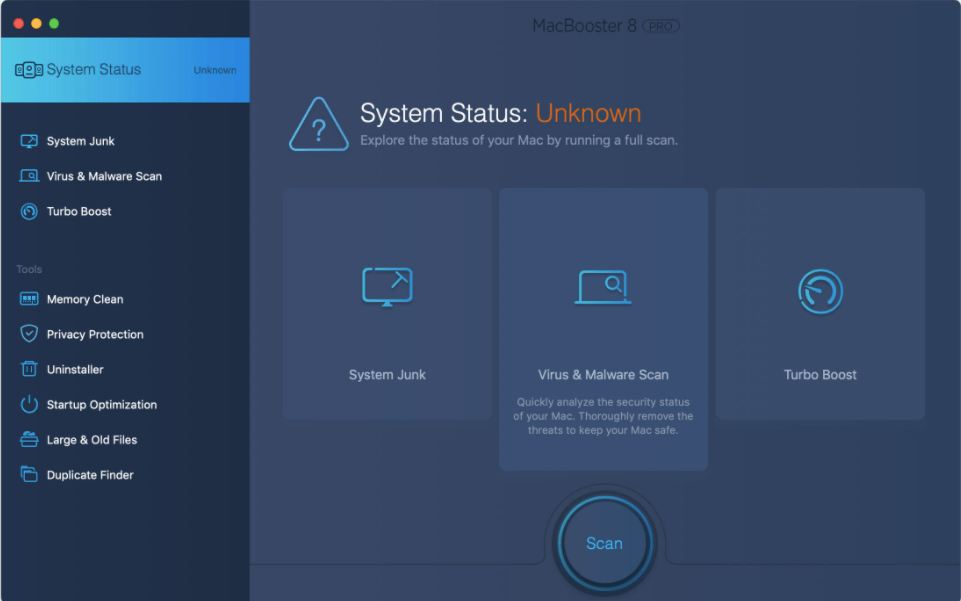 This Mac cleaning software aims to extend the life of your Macs, create space and recover lost speed. MacBooster is developed by the Chinese software company iobit, which has over 250 million downloads of its various system utilities. The software has several speed programs to increase the performance of your systems.
MacBooster Review
MacBooster scans your system for junk files that take up vital disk space and provide virus and malware protection in its eighth iteration. You can scan your Mac for old and large duplicate files, freeing up disk space and increasing system speed.
| | |
| --- | --- |
| Software | MacBooster |
| Operating System | MacOS |
| Free Trial Availability | Yes |
| Number of Users | 1-2-3 Mac |
| System Cleaning | Yes |
| System Boost | Yes |
| Malware removal | Yes |
| Virus Removal  | Yes |
| Advanced Security | Yes |
| Usage | Personal/Professional |
Pros and Cons
Before we move to the actual MacBooster Review features let's have a look at Pros and Cons of the MacBooster. It has both the strong and weak sides. 
What we Like most:
The software comes with the user-friendly UI.

It contains various system optimization tools.

The scanning process does not take too much time.

Provides strong protection to the system against malwares.

24*7 customer support.

Premium plans at an affordable range.
What we don't Like:
It doesn't provide enough warning notification before removal of the data.

Does not support any other OS instead of MacOS.

Live chat feature is not available.
Features
Here are the latest features described in the MacBooster Review:
1. System Optimization
One of the biggest features of MacBooster is its optimizing. This is basically an all in one program capable of eliminating junk files from your computer quickly and efficiently. There are many files in your computer that aren't necessary at all. These are often created by the use of third party software. 
2. Built-in utilities
Some of the more features of MacBooster that will interest you are the built-in cleaner, Privacy protection, Uninstaller, Duplicate finder, startup optimization, anti-virus scanner, and anti-spyware checker. It also provides support for the Mac malware removal program XoftSpySE. The anti-virus scanner detects threats to the system that can potentially cause harm.
You can set it to detect threats on a system scan, or for most of the advanced users, you can enable the system to run a real time scan each and every time you log onto the internet.
3. System Scan
MacBooster will also perform a regular system scan. This will automatically delete all traces of viruses, adware, spyware, and all other types of unwanted programs that could bog down your system. If you enable the 'live scan' option, it will run in the background and perform a scan each time a new file is saved online.
The advanced utility tools of MacBooster will clean up all of your trash every day or so, depending on what you set it to do.
4. Free Updates
Another great feature of MacBooster that will attract users is the fact that it offers free updates. This is available for six months straight after purchase and if you want to continue with the virus removal protection, you can choose to purchase the product at any time during the life of the warranty.
Pricing
It is available as a trial version. You will need to purchase an actual license for full functionality. MacBooster can be purchased at the following prices and in these versions:
The Lite version is available for $39.95 (a $49.95 Value) and can only be used on one Mac.
The Standard Version covers up three Mac computers for $59.95 (a value of $109.95) and includes virus protection as well as privacy sweeper
The Premium package includes unlimited access to Mac computers up to 5 for $89.95, a $177.95 cost.
Is MacBooster Safe and Legitimate?
MacBooster does not have any malicious or harmful features. Most people are skeptical about this safety, but also question its legitimacy. It is safe because it was developed by a prominent firm, the IObit. It is easy to download the software from the official website of Microsoft rather than third-party sites.
Because there are many chances you may encounter the problem. Don't download from any unapproved third-party websites.
Is MacBooster Worth It?
MacBooster shares with other system maintenance programs a variety of brilliant tools that you can use to keep your Mac running smoothly even if you took it home yesterday.
Apart from the standard programs such as Apps uninstallers, a system junk cleaner, a privacy cleaner and a large file scanner, it also includes a virus and malware scanner as well as boot optimization. 
It is possible to spend time downloading apps and running macOS utilities to perform manual operations. But MacBooster can save you a lot of time. MacBooster is definitely worth it, unless you're a power user who enjoys digging into geeky stuff.
FAQs
1. Is MacBooster legitimate?
MacBooster can be trusted to be safe and secure, despite its questionable feature names, suspicious numbers, and dubious explanations. You should only download MacBooster from its site.
2. What is the safest Mac cleaner?
There are so many Mac cleaners available such as MacBooster, MacKeeper, CleanMyMac X, DaisyDisk, CCleaner, AVG Cleaner, MacCleaner Pro, etc.
3. How do I get rid of MacBooster?
MacRemover should be your choice to perform MacBooster removal in easy steps. MacRemover can be used to remove corrupted, unwanted or incompatible programs from your Mac.
Also Read