Have you updated your Mac to the latest macOS Ventura beta version and are facing quite a bit of trouble with Mac already ? Well, for starters, you are not alone in this, quite a few are also facing the same macOS Venture issues just like you. While this experience may vary for users, we have tried to include the most common macOS Ventura problems in this article.
We have curated a few of the reported problems with macOS Ventura beta version and tried to provide solutions for them. 
10 macOS Ventura Problems & Solutions
Problem 1: Frequent App Crashes 
Since macOS Ventura beta 1 version is not stable and many apps are not yet compatible with it, this is something which is inevitable. One of the biggest issues which is commonly seen with macOS Ventura problems is that many apps are crashing due to the incompatibility.
List of apps reportedly crashing most frequently are Messenger, OneDrive, AppCleaner, Google Chrome, Snagit, Camtasia audio, Magnet etc. 
Solution: You can solve these issues either by upgrading the apps to the latest version to support macOS Ventura or downgrade the macOS to the previous stable version. 
Problem 2: Xcode Not Working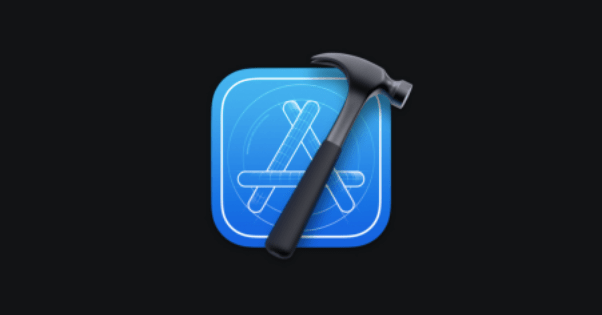 To begin with, Xcode users are not very happy with the macOS Ventura as the application development tool has issues. Public version of Xcode is not working with macOS Ventura beta version, it shows the error " The version of Xcode installed on this Mac is not compatible with macOS Ventura. You have "Xcode.app" 13.4.1. Download version 13.4.1 for free from the App Store". 
Solution: To solve this issue you need to download and install the latest Developer version which is compatible with macOS Ventura Beta. It can be useful for fixing the issue and all you need to do is download it from the official website by logging in with Developer Apple ID. 
Problem 3 : Battery Drain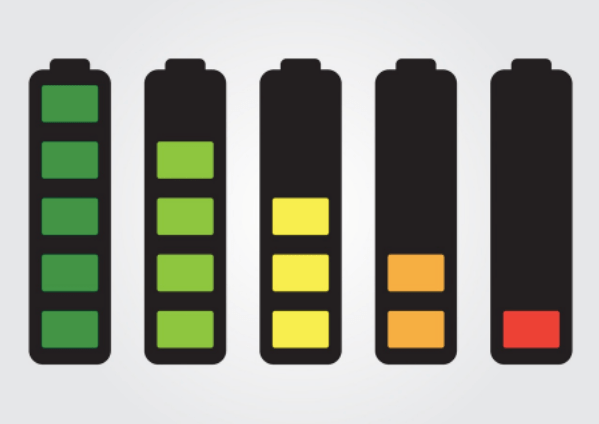 It is observed in some Macs after upgrading to macOS Ventura beta 1 version. The battery is draining rapidly due to less battery optimization for some devices not being enabled. 
Solution: Since, the new environment will take time to be compatible with the applications, it can be seen as an issue for sometime. This is what results in more processing and quick battery drain issues. The ideal solution for this issue is not to upgrade now to macOS Ventura and wait till the public version is released.
However, if you have already upgraded and are facing battery drain problems then it's advised to move back to the previous stable macOS version to get rid of the battery drain issue. 
Problem 4 : Mac Keeps Restarting Automatically 
This is a very uncommon problem that can be alarming to the Mac users. As the Mac keeps restarting after a few minutes automatically, while the fan is running very fast.
Solution: To fix this issue you need to delete and deactivate all the self start programs, and also remove all the VPNs. As there can be interference due to the third party software which has access to the system permissions. Also make sure to disable filtering extension in network settings accompanying kernel extension. We suggest you turn on the Safe Mode to try out fixing issues if you are unable to keep your Mac even for a short time period. 
For Intel Based, Mac follow these steps – 
Step 1: Restart your Mac and quickly press & hold the Shift key till the login window appears. 
Step 2: Enter your credentials for Log in, here you can see the Safe Boot in the menu bar. Opt for it and enter the Safe Mode on Mac. 
For Apple Chip based Mac, follow these steps – 
Step 1: Take a complete shut down on your Mac and then wait for a while. 
Step 2: Press & hold Power button till a message with 'Loading startup options' shows up on the screen. 
Step 3: Now, select a volume and press and hold Shift on the keyboard until it shows Safe Mode. 
Mac will restart immediately after this step and the login window will appear which shows you the menu bar with Safe Boot option on it, select it. 
Problem 5 : Side Bar Might Not Appear 
If Sidebar is not being used then it might not appear, but just shows up suddenly imitating loading slow behaviour. 
Solution: Usually these can be solved by just a reboot but it does not work for you on the latest macOS, you have to wait. Since macOS Ventura beta is due for public release, they might fix it for you. 
Problem 6 : Window Automatically Moves 
While getting notifications it is observed that windows tend to move around automatically. It is one of those random issues regarding non stable macOS versions which is again being sighted with Ventura. 
Solution: This problem also needs you to wait till the public version of macOS Ventura is released soon. Meanwhile, keep auto updating all the minor updates released for this macOS Ventura beta version. 
Problem 7 : Kernel Panic Loop
It's been reported the most common issue with macOS Ventura beta is regarding Kernel extension and Mac going into kernel panic loop, restarts frequently. 
Solution: You should get rid of third party antivirus and VPN software installed on your Mac. Remove all the VPNs currently active on your Mac on a browser extension as well to fix this issue. 
Problem 8: Slow after macOS Ventura update
Some Mac systems have been considerably slowing down after the new macOS Ventura update has been done. 
Solution: Although it might also be the case with your Mac even before new macOS Ventura was updated to.
In that case you can simply update all the apps to their latest version to support macOS Ventura to comply with or you can check with your memory management and system processing to free up system resources to speed up your Mac. This will speed up your macOS ventura performance.
Problem 9: Bluetooth and Wi-Fi not working 
Bluetooth or Wi-Fi not working on your Mac after the Ventura update is not among the common issues, but it also tends to happen due to various reasons. 
Solution: If your Bluetooth stops working after macOS Ventura update, then try to turn OFF and turn ON again to see if it works. Or you can simply try to forget the connected devices and reconnect them again to check if it works. 
In case your WiFi is not working after macOS Ventura update, then you should try to uninstall VPN from your Mac or remove any apps that interfere with internet connection. Most Ventura beta testers reported, uninstalling Little Snitch from their Mac solved the WiFi not working issue. 
Problem 10: macOS Ventura new Features missing 
As common with Apple's previous macOS updates, missing features you were looking for is usual. 
Solution: You recently updated your Mac to macOS Ventura and didn't find the new feature you were looking for. Unfortunately you can't do much about it other than simply wait for Apple to add the same in the next update. 
Frequently Asked Questions
Q1. Are there problems with macOS Ventura? 
Yes, there have been reported multiple early stage issues with macOS Ventura beta 1 version. Some of them can be easily solved but some need an early update from Apple to be fixed. We have tried to provide solutions to some of the issues caused by macOS Ventura beta version above, go through them to find the right solution. 
Q2. Is macOS Ventura secure? 
Yes, macOS Ventura beta 1 version is relatively safe to upgrade from your current version of macOS. Although we would recommend you to wait till the public version is released to stay away from the early issues being reported for macOS Ventura currently. 
Q3. Should I update my Mac to Ventura? 
If you are a developer and want to test the beta version of macOS Ventura, yes you can update your Mac and report back early bugs found on it to Apple. But don't update your primary daily Mac system to macOS Ventura yet to avoid macOS Ventura issues and wait till the stable public version is released soon. 
Q4. Will macOS Ventura slow my Mac? 
It is observed as one of the common macOS Ventura problems to slow down your system and auto restarts as well. With battery drain issues and app crashes, it does tend to make your Mac a bit slow. 
Conclusion On macOS Ventura Problems & Solutions
All the previous older beta macOS versions released by Apple seem like they were less problematic when compared to the latest macOS Ventura version which is causing all sorts of early stage issues. With all the possible solutions for the macOS Ventura problems, we hope this article benefits you. We advise not to upgrade to the latest macOS Ventura beta on your primary daily system considering messing with your daily productivity. 
Although the latest new features provided in macOS Ventura are extensive and truly advantageous, wait till the public version of macOS Ventura to be released very soon to upgrade your system. But if you are a tech enthusiast and wish to go ahead with it, make sure to keep a backup of your data to save yourself from any system errors. 
Also Read