Contemplating if it is a good idea to upgrade your Mac to the latest macOS Ventura or not ? To help you decide better, below are the possible reasons to consider the upgrade to macOS Ventura.
Go through the list of reasons and make an informed decision depending on your requirements and concerns. 
Should I upgrade to macOS Ventura (4 Reasons)
The latest macOS Ventura public official release is around the corner and brings in lots of productive features and safety protections.
Read all the mentioned reason before upgrading to macOS Ventura on your Mac :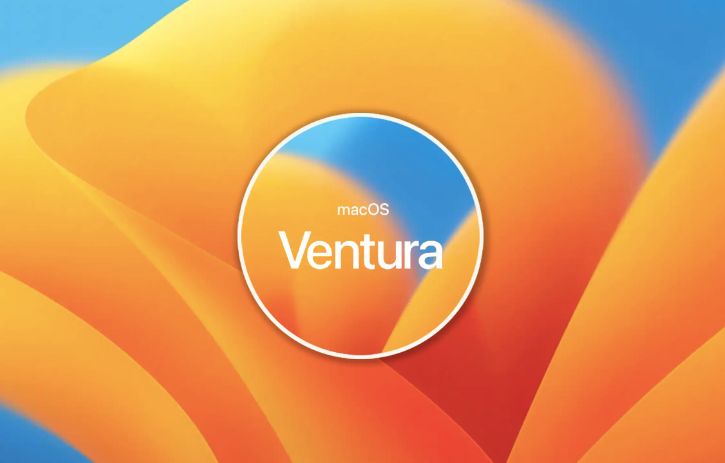 Reason 1 : New productivity features with macOS Ventura
The new features list of macOS Ventura is long and excellent for improving productivity and awesome user experience. The list includes, Stage Manager, Continuity Camera, Unsend messages, Freeform, Shared Photo Library, Live Text in video, updated Spotlight and many more.
Reason 2 : Added security protection with macOS Ventura
The macOS Ventura comes with latest security fixes to protect from any malware and vulnerabilities.
Upgrading to macOS Ventura would keep your Mac safe from all the possible latest malwares, threats and malicious breaches. 
Reason 3 : Can use your iPhone as a webcam
This is probably the feature most users are looking forward to, improving their video calling quality significantly. The ability to use your iPhone as a webcam on your Mac automatically,  lets you utilise the best iPhone camera quality.
Reason 4 : Faster performance on some Macs
One well known feedback from all the beta testers of macOS Ventura is of being much faster and performance improvement. Apple has made comprehensive tweaks and added latest features to make macOS Ventura be quite fast compared to the predecessors. 
Reasons Not To Upgrade To macOS Ventura – 
As much as the new features and security features are appealing, all is not well to upgrade to macOS Ventura. Listed below are few reasons to avoid upgrade to macOS Ventura : 
Reason 1 : Your Mac is not supported for macOS Ventura
Apple has released the list of Mac which are supported to upgrade to macOS Ventura, you can check if your Mac is in the list of supported from here.
If your Mac is not in the supported list of Macs and still continues to install macOS Ventura on it, most likely will cause lots of issues and won't run smoothly which makes it absolutely not worth it.
Reason 2 : Avoid Initial release bugs 
Although before the final official release of the latest macOS version, Apple puts it through lots of testing processes and then the first developer beta version to fix any bugs reported back.
It is most unlikely to have any major bugs still existing after going through such testing processes, but with every major macOS release it is sometimes possible to have unknown bugs or glitches which would appear after large scale release to the public.
So to avoid these initial bugs which would eventually be fixed by Apple, better to wait for a few days and then upgrade to macOS Ventura. 
Reason 3 : Non compatible applications with macOS Ventura
The developer beta version usually lets application developers test their app with the latest macOS and fix any compatibility issues. So that at the time of the latest official macOS release the applications are ready to be compatible with updates.
However, some apps might not be compatible with macOS Ventura depending on the developer and similarly some apps might not be able to take advantage of the new features provided in the macOS Ventura. Consider updating to macOS Ventura when you know all the third-party apps you installed are fully compatible. 
Reason 4 : Not all features available at release 
It has been announced by Apple that not all features will be available at the launch of macOS Ventura.
If you are looking forward to these features and  want them then wait it out till all the mentioned features in the official website are made available. When the full final version with all the features is released then upgrade to macOS Ventura. 
Frequently Asked Questions –
Q1. Is it good to upgrade macOS?
Yes, it is always a good idea to upgrade to the latest macOS for its new features and security support. However, consider upgrading when all the bugs and final feature loaded version is released. 
Q2. Is Mac OS Ventura released?
Unfortunately No, the final official release of macOS Ventura is expected to happen in fall any time soon now. 
Q3. Are macOS betas safe?
Not safe enough, if you are a developer beta tester then install macOS beta on your testing device. Do not consider installing the beta version of macOS on your regular Mac for various issues and bugs you will face. 
Conclusion
If you are looking forward to new features and updated security options, then upgrading to macOS Ventura does make sense and might even improve your Mac performance and your productivity along with it. So make sure to wait till all the initial bugs and features are fully released before you want to upgrade to macOS Ventura.
Another major reason to wait, in case the third-party application you are currently running is compatible with macOS Ventura and supports all its features. It is highly recommended that you upgrade to the latest operating system to take advantage of new features and security fixes. 
Also Read