Recently got a 'Startup Disk Full' Error message on your Mac? Or your startup disk is almost full and you have no clue what it means and how to solve this error. Don't worry, here we have provided you with elaborate details regarding:
What is a Startup Disk and why and how to clear the startup disk on your Mac. Read on to find all the relevant details you need to know regarding the Startup Disk Full Error on your Mac and the appropriate solutions for you to consider. 
What is a Startup Disk and Why is it Full?
Well, Startup Disk on your Mac is the primary drive where the operating System i.e macOS is installed and it is a highly important volume on Mac. When you first boot your Mac, Apple by default names the Startup Disk as Macintosh HD and not just macOS, it also contains user applications, files and essential data of the system. 
Over a period of time you keep installing new applications, files, documents and other data into the Hard drive of your Mac. If the primary drive is the only drive on the Mac then it won't take much time to see it occupied completely and this leads to the startup disk full problem.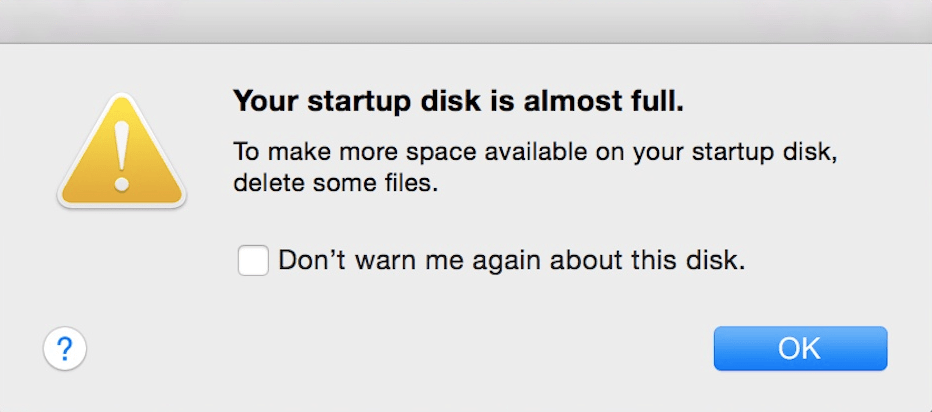 Unfortunately most Macs don't allow upgrading Startup disk, either you have to get the largest Drive available while purchasing or you should get an external drive to move all other data from Mac. Low Disk space also affects Mac performance significantly since the drive is performing at very low pace. So now you see how important it is to keep Startup disk on your Mac spacious and decluttered. 
How to Check Disk Space on Mac?
It is important to check the storage on disk to clean the startup disk on Mac. It comes with an inbuilt utility to check on the storage status and storage space availability. You will get a clear picture of what category of data is taking up the largest space on your Mac's drive and the available remaining space.
Steps to check the available disk space on your Mac : 
Click on the Apple icon on the top left of the screen. 
Select About This Mac option. 
Now Click on the Storage tab on the window and wait till Mac loads all the storage graphs. 
Here you can easily check how much disk space is actually available and how much disk space is occupied by what categories of data. It displays about seven general categories of data on your drive, such as Documents, Photos, Apps, Movies, Audios, Backups and others. The larger the bar of the category data symbols the larger the space it occupies on disk. 
7 Ways To Clear The Startup Disk On A Mac
Method 1 : Empty Trash and Downloads Folders 
Often we forget about all the useless files, documents and other data stored in the Downloads folder and actually delete them to be again stored in Trash.
First we begin with clearing unwanted data to fix the 'Your startup disk is almost full' problem. Check Downloads folder for any data that you don't need anymore and delete them one by one. 
Then make sure to Empty Trash on your Mac to completely remove the deleted files from your Mac.
Method 2 : Clear Cache 
System cache files and applications cache are the biggest junk files on your Mac which could be in GB's. These useless temporary junk files are created by apps and system processes, which are of no use once the process is over. So consider removing them for more space on the Startup disk. 
Open Finder, then Go > go to Folder option. 

Enter '~/Library/Caches' , to go to cache folders. 

Identify all the useless cache folders and delete them one by one.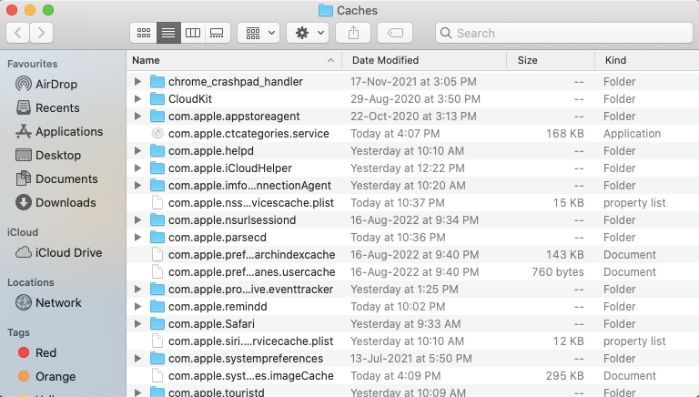 Repeat the above process for '/Library/Caches/' location also. 
There is always the risk of accidentally deleting essential files manually to break the functionality of the application. However, you can get a third party tool such as CleanMyMac X  to do all these for you efficiently and easily with just a click of a button. 
Method 3 : Remove Time Machine snapshots
Time Machine backups are extremely important and valuable for restoring when it's needed, but it is alright to remove old snapshots to make disk space when startup disk is full. Follow the below steps to delete old Time Machine snapshots. 
Go to System Preferences and then Time Machine.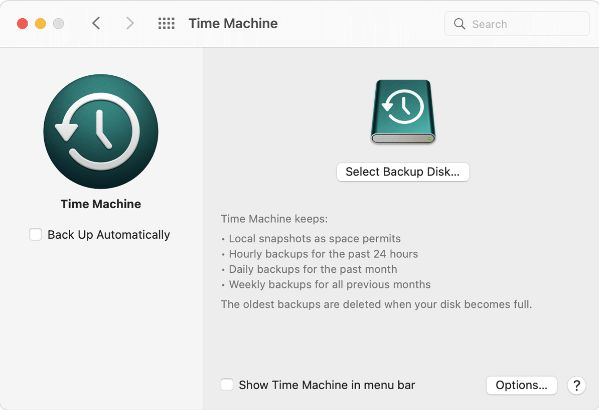 Uncheck the box 'Backup automatically' option. 

Wait till it removes older snapshots. 
Method 4 : Find and Delete Duplicate Files
Duplicate files take up the largest portion of the disk storage, and it is a very laborious task to identify and remove them individually. Hence consider getting a third party tool like Gemini 2 to remove duplicate files from your Mac easily and regain all the lost space. 
Download and install Gemini 2 from the below button.

Give it necessary permission for accessing the storage on your Mac.

Run the scan and you will find all the duplicate files and folders.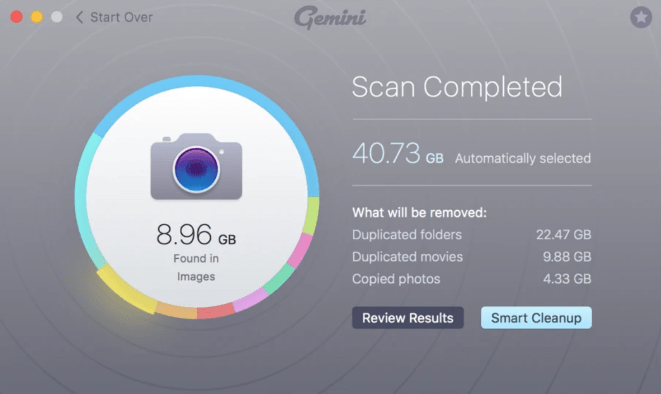 Clean them with the Smart Cleanup and get rid of the unwanted data.
Method 5 : Move data to Cloud Storage or External Drive
Another easy solution to make space on your startup disk is by moving all the large files to Cloud Storage such as iCloud or External Drive. This is something which you can easily access through the internet when you need them.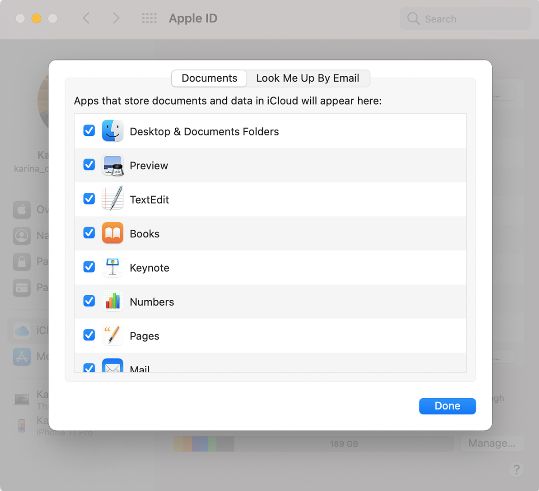 Method 6 : Remove unwanted Apps and supporting files
Your startup disk is almost full, the message will keep on popping until you remove the files taking up the largest portions on disk. Most cases you would have an abundance of unwanted apps you installed for monetary usage. Consider uninstalling them and removing their supporting files as well.
Steps to uninstall unwanted apps from your Mac. 
1. Go to Finder and Select Applications from the sidebar menu.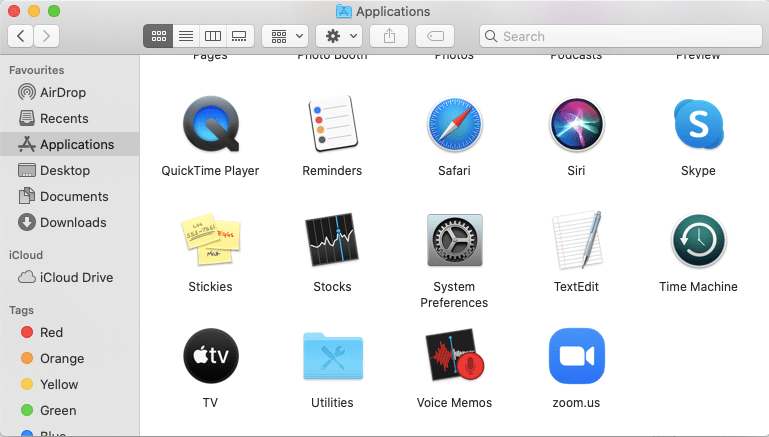 2. From the list of Apps, Select the app you want to uninstall and drag-n-drop the same on to Trash on dock. 
3. This would remove the app from Mac but not the supporting files. To remove supporting files you should Go to '~/Library/Application Support/' look for the app folder that you uninstall and remove them as well. 
You can also do the above process easily through a third party application, CleanMyMac X. 
1. Download and install CleanMyMac X from its official website.
2. Complete installation and give it the required system permissions.
3. Open CleanMyMac X and go to the Uninstaller module.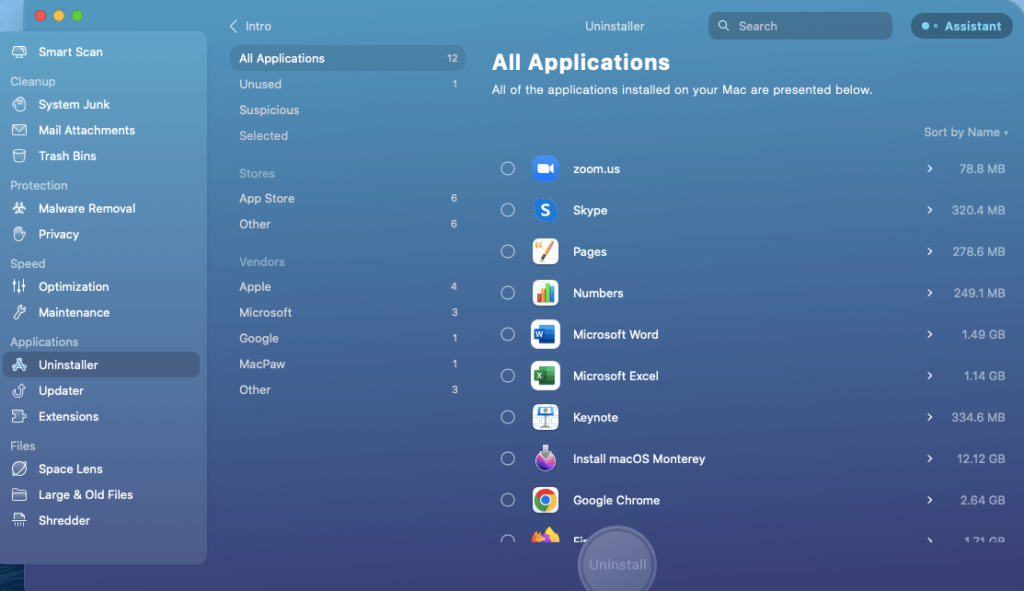 4. From the appeared list of applications, select each unwanted application and Uninstall them.
5. Once you click Uninstall, it will clear the application and remove the leftover files as well.
Method 7 : Delete Old iOS Backups 
Usually you tend to forget about old iOS Backups on your Mac which are mostly not needed. SO consider deleting these backups from your Mac since anyways you can use iCloud to backup iOS. Steps to remove old iOS backups. 
1. Select the Apple icon on the top left corner of your Mac desktop, Click on About This Mac option. 
2. Now Select Storage tab on top and Click on Manage button. 

3. Select iOS Files from the left sidebar menu to view all the iOS and iPadOS backups on your Mac. 

4. Select any old backups you don't need anymore and then Click Delete to remove. 
Frequently Asked Questions –
Q1. Why does my Mac say the startup disk is full?
When the primary drive on your Mac has not enough space then it shows Startup disk is full error. Consider removing unwanted data from your drive to make space. Go through the above solutions to make space on your disk. 

Q2. What do you do if your disk is full Mac?
It is important to have enough disk space of disk for the Mac to perform efficiently. So follow the above given steps to make enough space on disk on your Mac. 
Q3. How do I clear my startup disk on a Mac?
You can clear all the cache, system junk and unwanted files, documents, photos and many more from your Mac to regain disk space. Follow above given methods to clear your startup disk on Mac. 
Conclusion On How To Fix Startup Disk Full Error on Mac
The Startup Disk Full error can cause hindrance in the day to day activities with your Mac. It can be easily fixed using the regular cleaning and keeping an eye on the storage space. We are sure you are able to find the answers to your Startup disk full problem within this blog.
Also Read