Have you ever tried recording quality videos on your Mac with no luck?
Well, you're not alone.
Mac OS devices usually come with QuickTime as the default screen recorder, but some users might prefer other software to save videos for later. Many apps claim to be the best video recording software for Mac devices, so it won't be easy to choose without proper guidance.
Throughout this article, you'll get vital details about ten (10) Mac recording software to save your videos offline. These video recording apps for Mac have several exciting features you need to save anything off your screen hassle-free.
10 Best Video Recording Software for Mac
1. OBS Studio
Price: Free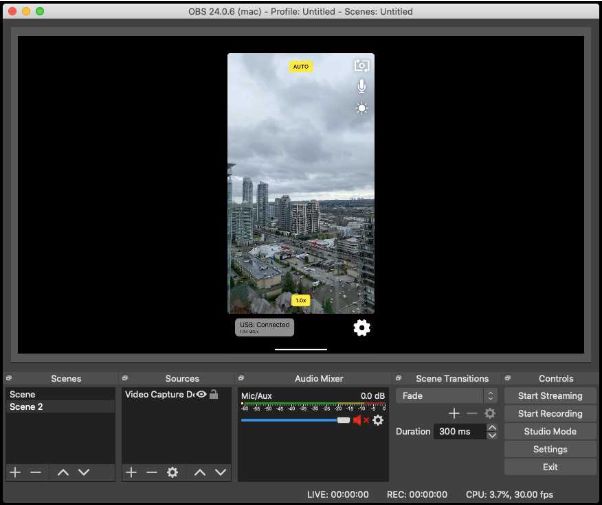 OBS is one of the major free video recording apps for Mac OS devices. The app allows users to record their entire screen in real-time and effect edits during the save. Users can insert text, images, captures, and other content on their screen records for added effect.
OBS also allows its users to get enough freedom to edit videos with multiple plugins and scripts from official sources or third-party developers.
What We Like
Beginner-friendly interface
Free for life
Records multiple sources simultaneously
What We Don't Like
2. Screencast-O-Matic
Price: Free trial, $15 per year for the PRO version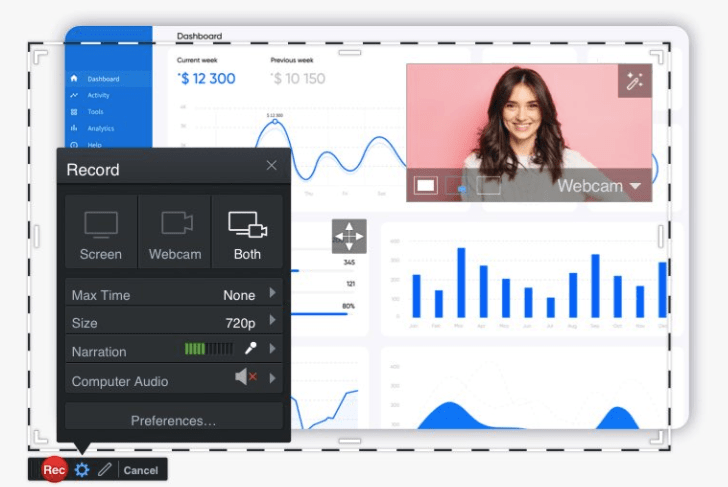 Screencast-O-Matic comes with a decent capability to record, edit, and save videos from your Mac without hassle. The software offers users tools to directly publish video recordings on streaming platforms after a few clicks.
What We Like
Supports direct publishing
Zoom while recording is available
Decent editing tools
What We Don't Like
Limited free trial options
3. QuickTime Player
Price: Free, default Mac OS app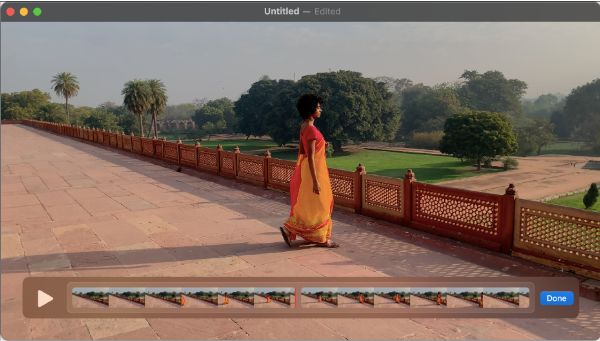 The QuickTime Player needs no introduction since it's the default media app and a screen recorder for most macOS devices. Mac and iOS users can rely on this app to save anything on their screen as videos with clear audio feeds.
The app also supports Mac users with several basic features like trimming, editing, clip arrangement, and much more.
What We Like
No installation needed
Has basic editing features
Screen recording with audio
What We Don't Like
No editing during screen record
4. VLC
Price: Free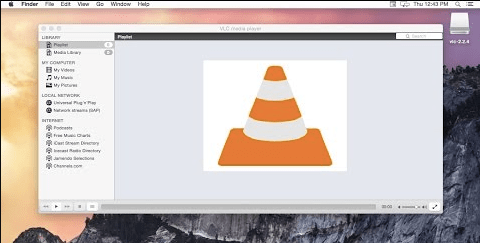 VLC is open source and allows users to play videos, stream content, and explore their Mac devices. But many Mac users don't know VLC has a decent capability to record screens and save them for use offline.
What We Like
Free forever
Basic recording functions
User-friendly UI
What We Don't Like
Lacks advanced screen-recording features
5. Wondershare DemoCreator
Price: Free first month; $8 per month with a 30-day money-back guarantee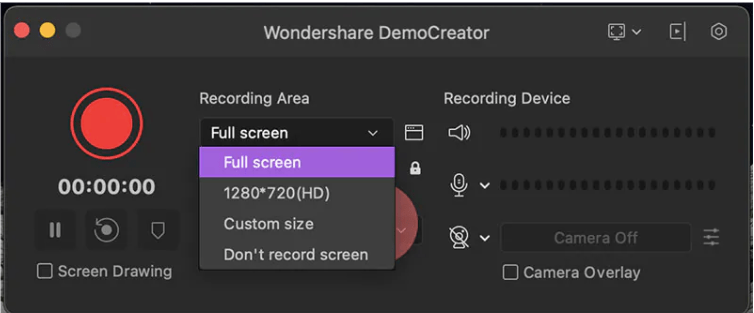 The Wondershare DemoCreator is popular as a beginner-friendly video recorder for Mac and Windows users. It supports users with enough tools to record, edit, and save videos off their screens for later.
One exciting feature of the app is its multi-recording capacity. The Mac video recording app will save anything on your screen, system audio, webcam, and mic audio all at once. Such a feature allows you to keep tabs on everything displayed on your Mac with a great audio feed.
The DemoCreator also offers users built-in tools for video editing that helps newbies and experts tweak screen captures however they want. There's also face recognition, video effects, and other great tools included with this recording app for Mac users.
What We Like
Great editing tools
Simple user interface
Works on Mac/Windows devices
What We Don't Like
6. Movavi
Price: Free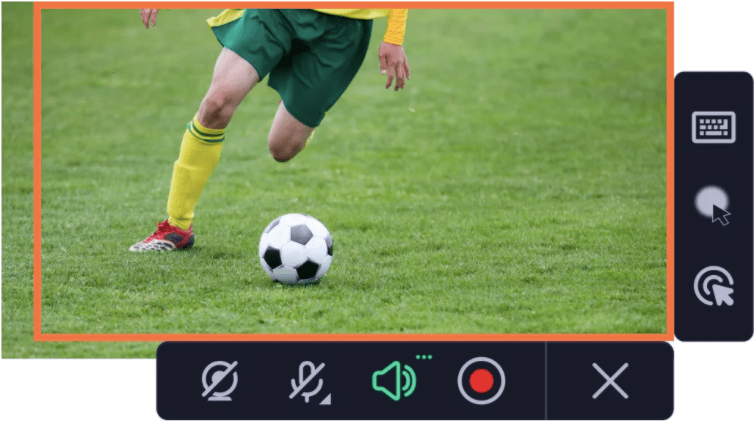 The Movavi screen recorder supports users with lightweight tools to save videos and send them to different sources with ease. No special knowledge is required to record videos with this app as it has a beginner-friendly interface to support all users.
What We Like
Cloud sharing available
Video Scheduling
Multi-source recording
What We Don't Like
Limited heavy-duty editing tools
7. MonoSnap
Price: Free for personal use; commercial use from $3 per month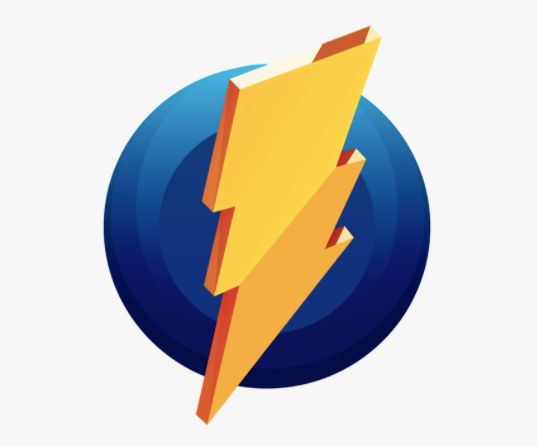 The MonoSnap app allows users to record screens, create videos, and do much more with a few clicks. You can take advantage of the multi-screen recording feature to save videos off multiple screens and edit with the built-in editor.
What We Like
Catchy interface
Allows multi-screen recording
Can capture specific areas
What We Don't Like
8. Debut Video Capture
Price: Free trial; from $3.33 per month after the trial period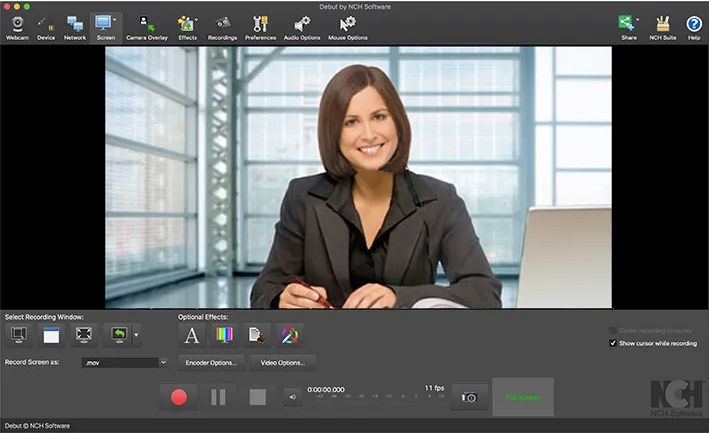 Mac users keen to record webcam and screen feed simultaneously will fancy features from Debut Video Capture. The app allows subscribers to save recordings in six (6) different formats.
Another great feature of this app is its Green Screen tool. You can replace your background with a solid color, image, or video feed with this feature. The app also allows users to record content ideal for streaming or upload on Flickr, YouTube, or Vimeo.
What We Like
Schedules recording
Great customization potential
Saves in many formats
What We Don't Like
9. Apowersoft Screen Recorder
Price: Free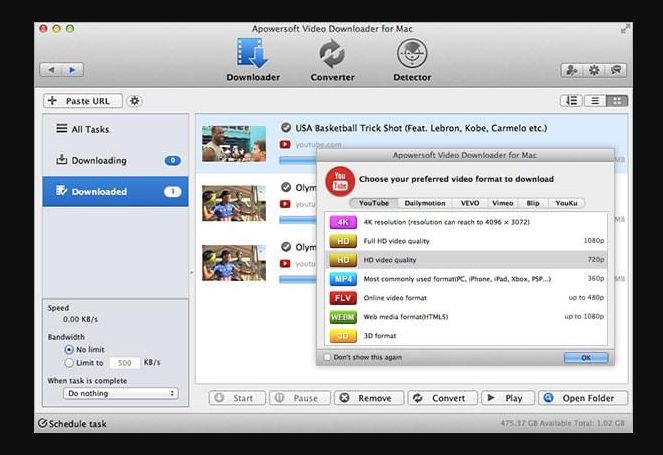 You can use the Apowersoft Screen Recorder to grab content off your Mac screen, pause, resume, and do much more. The app allows flexible recording and also supports audio saves (mic and system sources) with your screencasts.
What We Like
Schedule screen recording time
Beginner-friendly interface
Record after a few clicks
What We Don't Like
Outdated default save format
10. Snagit
Price: $62.99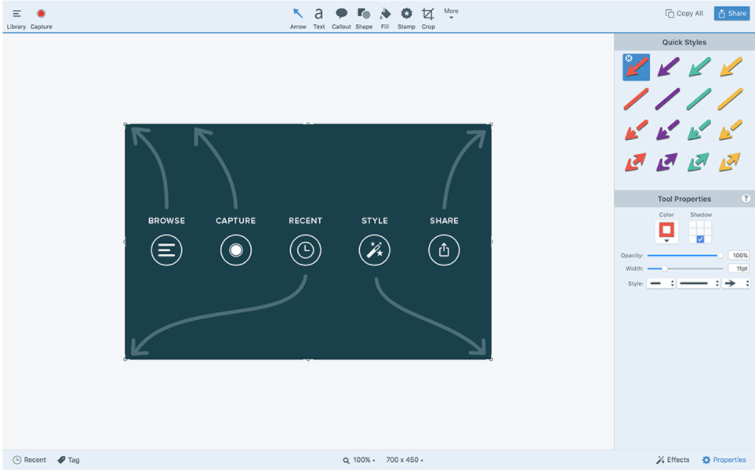 The Snagit app supports subscribers with its intuitive interface designed to help newbies and experienced users record Mac screens with ease. Users of the app can easily add annotations, use templates, and render screen records with great image quality.
What We Like
Comments over recording enabled
Scrolling capture as a single image
Crisp video quality
What We Don't Like
Poor cross-border transparency
Final Word
Working with the best video recording software for Mac ensures you get the correct tools to save your screen for later viewing.
Choose the video recording app for Mac that best suits your needs. You can also settle for QuickTime Player as a default screen recording software if you only need basic features from such apps.
FAQs
1. What is the best video recorder for Mac?
OBS Studio is one of the best video recorders for Mac devices. The OBS software has several easy-to-use features that allow Mac users to save videos from their screens for later. Other great options to consider are QuickTime and Screencast-O-Matic.
2. How can I record a video from my Mac?
You can record a video from your Mac device when you open any compatible recording app and tap on New Screen Recording. The process to record a video from your Mac device is similar across many video recording apps.
3. Does the Mac have recording software?
Mac OS devices typically feature QuickTime as a factory-included video recording software. Also, Mac users can install about 40+ video recording apps compatible with their devices. Many apps are available on the App Store or through the websites of your preferred recording software provider.
4. What app do I use to record a video on Mac?
The best apps to record a video on a Mac device are OBS, Movavi, Screencast-O-Matic, Loom, Captivate, and many more. Mac users have more than 10 options to choose from among apps to record videos offline.
Also Read
12 Best Audio Recording Software for Mac
10 Best Free Video Players for Mac
Top 6 Duplicate Video Finder for Mac
10 Best Video Repair Software For Mac
12 Best Free Video Editing Software for Mac