Microsoft Word is an expensive piece of software that not everyone can afford. However, if you want to own the ultimate word processor while not spending your money, it is recommended that you use one of our 9 best Microsoft word alternatives for mac.
9 Microsoft Word Alternatives For Mac
1. Pages
Pages let you create and edit your digital documents on macOS. It's great for doing anything from writing to simple graphic design projects to corporate reports, newsletters, presentations, and more.
Furthermore, you can access any data files directly in Pages, whether they are stored on your computer or the Internet, as it comes with iCloud support. The best part is that you can also access your documents on other Mac devices. In short, this is the best Microsoft word alternative for mac on our list.
Features:
Real-time editing
90+ Templates
700 Editable shapes
Advanced tools for document editing
iCloud Sync
2. iA Writer
iA Writer is a free Microsoft word alternative for mac as well as for Windows that can be used as a replacement for Microsoft Word. It provides a WYSIWYG interface on the main window, meaning your text will always look how you want it to look when published.
iA Writer uses MS Word's charm and powers but with a completely different user experience, as opposed to Word for Mac which has been previously used by Microsoft for its word processing software. This is another popular word alternative you can use on Mac.
Features:
Easy document editing
It comes with a large template library
Preview feature
Export, Print, and Share
Create your own keyboard shortcuts
3. Google Docs
Google Docs is Google's cloud-based office suite that lets you work faster and more efficiently. It includes tools for creating, editing, sharing, and collaborating on documents across your team. And if you're more of a web-based person, Docs is also available on Google Apps for Work, Enterprise, and Education plans.
Overall, Google Docs is one of the best Microsoft Word Alternatives for Mac as well as for other devices that requires document editing.
Features:
Access on different devices
Add tables and building blocks to your documents
Publish your documents as a webpage
Combines with Google Meet, Sheets, and Slides for effective use
Easy switches between pages or pageless format
4. Ulysses
Ulysses is a Mac writing app from Markdown-based software developer Tapbots. It's available for Apple's macOS platform and Windows operating system, but it has its own set of features and advanced tools that make it stand out among other document editors.
For instance, you can use it to write articles, edit documents, or even create a blog. It also has text editing features and can substitute existing functions of OpenOffice or LibreOffice Writer. It has so many features.
Features:
Compatible with Mac, iPad, and iPhone
Pleasant and Focused writing experience
Combined with advanced tools
Built-In Proofreader
Editing Assistant
5. OpenOffice Write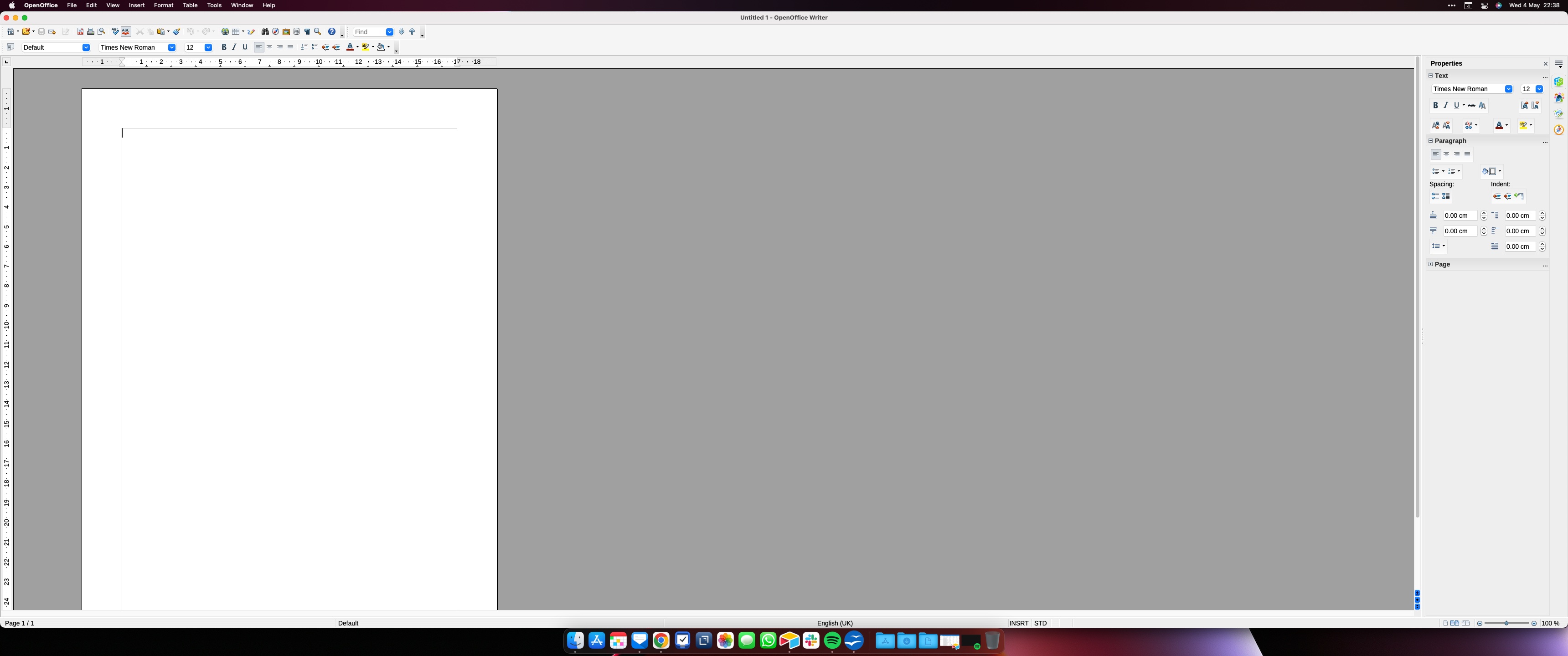 Open Office Write is a simple and easy-to-use free Microsoft word alternative for mac. It has many great features, such as an integrated spell checker, a fully customizable interface, spell checking in every draft, and an advanced search function. Word also supports web linking and formatting to help you create professional content.
Features:
Supports most macOS versions
Create, edit and view any Microsoft Word document
Make large documents, reports, and books
Completely open-source
6. WPS Office Writer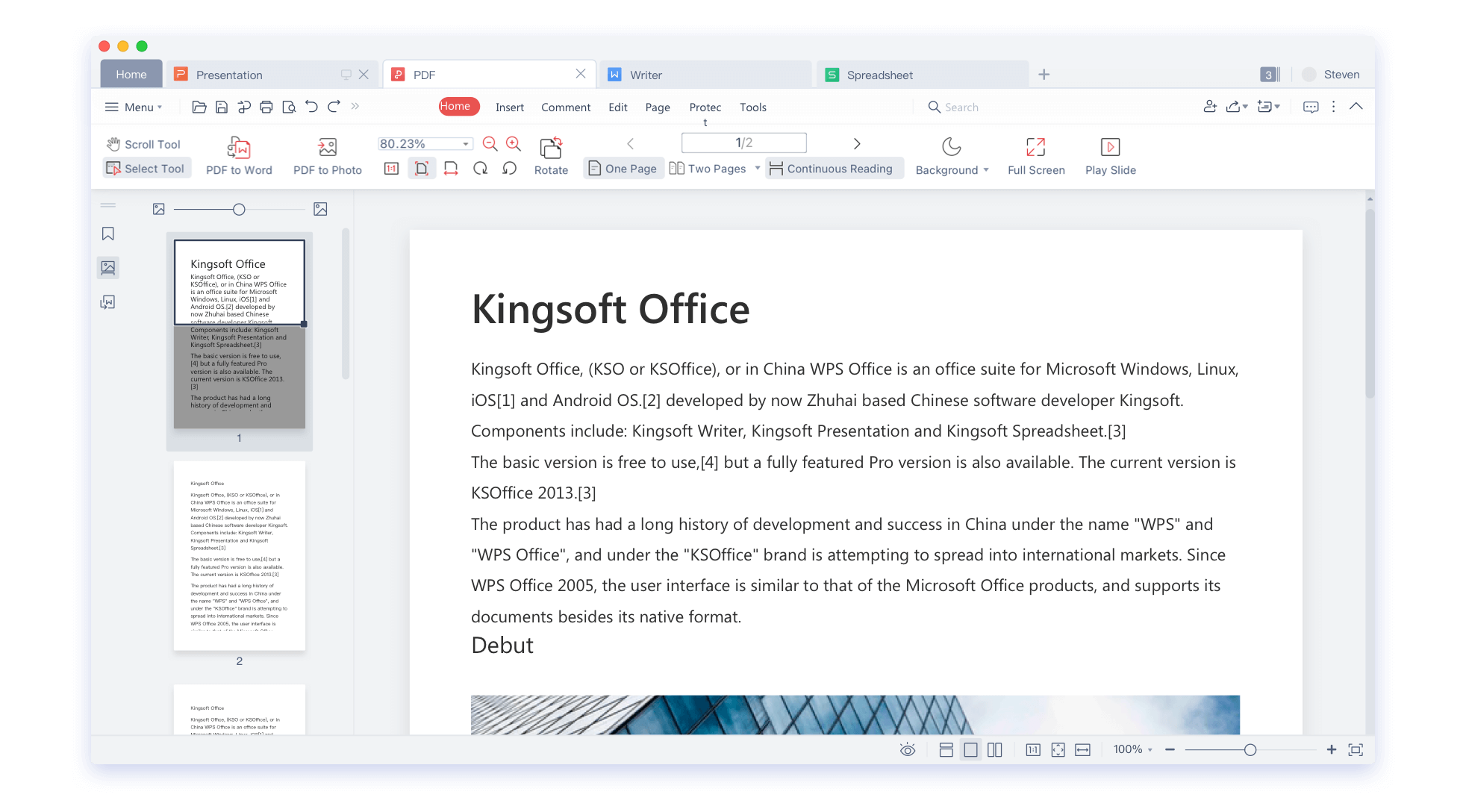 WPS Office Writer is one of the best Microsoft Word Alternatives For Mac that is inexpensive, easy to use, and powerful. Furthermore, it optimizes your writing experience on both Macbooks and iPhones.
You can easily create professional-looking documents in minutes with WPS Office Writer's excellent features like advanced text editing and formatting, spell checker, auto-text replacement, and more.
Features:
Integrated word processing
Create a spreadsheet, presentation, and PDF
Cloud sync feature
Task-focused UI/UX design
Easy multitasking support
7. LibreOffice
LibreOffice is a free, open-source, and one of the best Microsoft Word alternatives for Mac devices. It is available on different platforms like Windows, macOS, and Linux OS. It also supports mobile devices like iPhones and Android.
The LibreOffice software suite comprises Writer, Calc, Impress and Draw. Other than that, there are many different LibreOffice tools that you can use when working on your documents. Also, it features a spellchecker and a vast collection of templates for creating professional-grade documents.
Features:
Completely open-source software
Libre Office suite packs excel, word, PowerPoint, and other software
Compatible with all versions of macOS
Advanced editing tools
Writing Assistance
8. Calligra
Calligra is a very popular office suite, and many users choose it as a replacement for Microsoft Word. It has a free version that you can use for individual documents, but there are also premium versions available with more features. It is also one of the Best Microsoft Word Alternatives For Mac.
Features:
In-built Word Processing
Presentation templates
Vector graphics library
Editing Databases
Sheets support
9. Polaris Office
Polaris Office is a web-based office suite built for the cloud and one of the best Microsoft word alternatives for mac. It includes Polaris Note, Polaris Flow, and Polaris Scribe, an easy and secure way to collaborate with others on documents. Furthermore, the app will also let you edit images, build presentations and collaborate with your colleagues. This is the best alternative to Word for Mac.
Features:
Supports document conversion
Cloud compatible
Web editing for easy access
Available on iPhones and Android
Conclusion
In this article, we have discussed 9 Microsoft word alternatives for mac, among which you can choose the most suitable one that matches your requirements.
Also Read
13 Best Free Excel Alternatives For Mac
12 Best Notepad++ Alternatives for Mac
12 Best Free iTunes Alternatives for Mac