If you are facing the error while working on Microsoft Office 365 on your Mac, you need to check out this blog now. Whether you're a casual user or managing multiple accounts, understanding how to resolve this limitation is essential for unlocking the full range of editing capabilities on your Mac.
We bring you the various solutions which will fix the problem behind the fact that your account doesn't allow editing on a Mac issue. Let's find out more about what this error is and what causes it before jumping into the fixes. 
What Causes – "Your account can view documents but it doesn't allow editing on a Mac" error ?
More than often issues are related to licence which can be resolved with a few steps and you can get rid of the error message. Sometimes it also happens due to wrong installation of applications on Mac. While other times, it might be also due to cache and junk files created over a period of time on Mac. Corrupt application files are also a reason to get editing error messages. 
How To Fix "Your account doesn't allow editing on a Mac"
Method 1 – Check for Office 365 Licence.
Most common issue with Office 365 is always related to Licence of the product. So it's better to verify the licence and cross check it when you get an error message for editing options.
Follow the below steps to check for product Licence. 
Step a. On the browser open Office 365 Login Page
Step b. After login to account, click on the user profile on the top right corner of the Office 365 website. 
Step c. Select 'My Microsoft Account' from the drop down menu.
Step d. In this page again select 'Subscriptions' option. Here it will show details regarding Office 365 licence under the dedicated Licences section. 
If you find the correct licence then there is no problem with the licence at all. If you don't see it, then check if you login with correct account details or else you need to purchase the licence to use Office 365. 
But you have correct licence and still error persist then follow these steps –
Step a. Sign out of all the Office 365 accounts from all applications. 
Step b. Open the Library folder from Finder. 
Step c. Locate Group Containers inside the Library folder. 
Step d. Find these 3 files below and delete them.
UBF8T346G9.ms

UBF8T346G9.Office

UBF8T346G9.OfficeOsfWebHost
After deleting the above files, login into your Office 365 account and check if you can edit documents now. 
Method 2 – Activate Office 365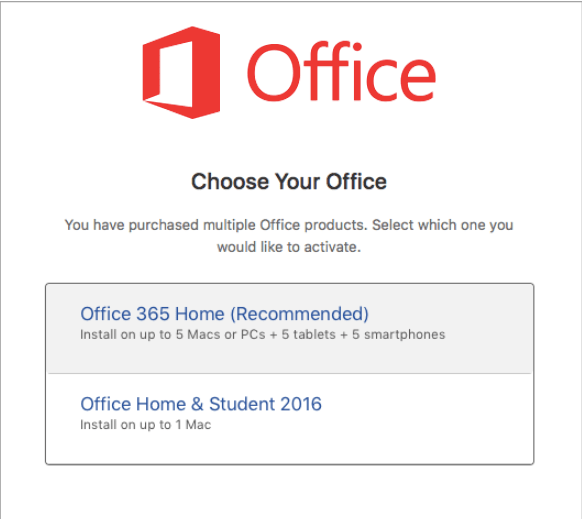 Another common issue with Office 365 is related to activation. To make sure the application is activated do follow these steps. 
Step a. Open any Office 365 application such as MS Word on your Mac.
Step b. Under What's new window select Get Started button.
Step c. Now login to your Office account, let the product activation to complete. 
After the activation is completed, check if you can edit the document without any errors. 
Method 3 – Clean cache and log files
Sometimes, it is also possible that accumulated caches, logs or junk files on Mac cause such issues. So to clean up the unwanted clutter easily, you can utilise Mac cleaning applications such as CleanMyMac X. When facing the Your account doesn't allow editing on a Mac error, use it to fix the issue.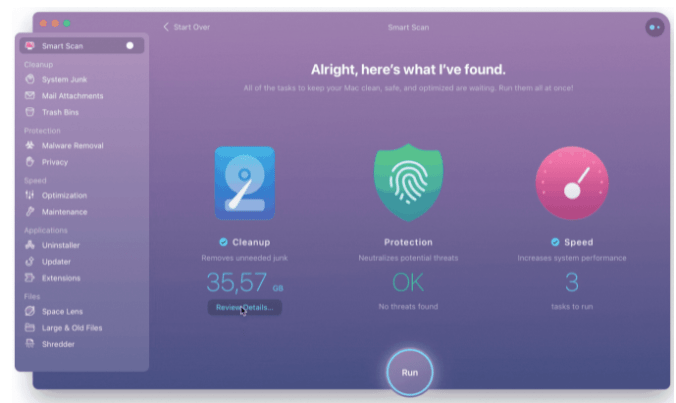 CleanMyMac X is an incredible application which cleans up all the unwanted junk files from your Mac, and helps it to perform better. This application will remove all the cache and log files as well which are causing issues with Office 365. 
After running CleanMyMac X clean up , open any Office 365 application and check if you can edit any documents without errors.
Method 4 – Uninstall & Reinstall Office 365
When none of the above methods work, it's good to uninstall the Office 365 applications completely and reinstall a fresh version. Follow the below steps to remove and reinstall the application. 
Step a. Go to Finder and open Applications Folder. 
Step b. Keep Command key pressed and select all Office 365 applications like MS Word, MS Excel, MS Powepoint, Outlook. 
Step c. Move the selected applications to Trash and Empty the Trash to remove them completely from Mac. 
Step d. Now open www.Office.com website on browser, sign in with the Office 365 account. 
Step e. Here, select Install Office option after Sign-in is complete. 
Step f. Follow the on-screen instructions to download and install Office 365 on your Mac. 
Step g. Once the installation process begins, select continue to finish the process.
After all the Office 365 applications are installed, do follow Method 2 to complete the activation process. This will resolve the editing error – Your account doesn't allow editing on a Mac.  
How to Repair Disk Permissions
Your account doesn't allow editing on a Mac message that appears on Mac for the Office 365 broken permissions. Using CleanMyMac X, we can easily fix the broken permissions on Mac. Go to the Maintenance section and click on Repair Disk Permissions.

It will run the repair action and then fix the Disk Permissions for Office 365.
How to reset MS Office to the default state using CleanMyMac
Another way to fix the issues is considering resetting the application. Since the Office 365 app does not provide you any inbuilt Reset function, we can take help from CleanMyMac. 
Step 1: Launch CleanMyMac and then go to the Uninstaller section.
Step 2: Search for Office 365 from the applications listed in the tool.
Step 3: Now, against the traditional Uninstall button, click the Reset button.
This will quickly Reset the temporary preferences and settings on the Mac, which are helpful in fixing the issues.
Frequently Asked Questions
Q1. How do you fix your account does not allow editing on Mac?
To fix your account doesn't allow editing on a Mac, you can follow the several methods explained in the blog. As the reasons behind the issues vary and so you must follow the methods one by one to fix it.
Q2. How do you fix this account does not allow editing on your device?
If your account can view documents but it doesn't allow editing on a Mac, then there can be many reasons for it. Check for the licence, declutter your Mac, reinstall the Office 365 applications by following the steps given in the aforementioned methods. 
Q3. How do you enable editing on a Mac?
You can enable editing options again on a Mac by checking if the licence of the application is verified and check for the product activation. And by removing corrupt application files also reinstalling the entire application back after uninstallation. 
Q4. Why can't I edit a document on my Mac?
There can be various reasons for you not being able to edit a document on Mac. It can be due to an expired licence or trouble with the activation of Office 365 on your Mac. An outdated application or unwanted junk files can also be the reason behind it. 
Conclusion 
In conclusion, tackling the "Your Account Doesn't Allow Editing on Mac" issue involves navigating through potential account restrictions and system preferences. This guide has explored various solutions, from adjusting user permissions to addressing potential security settings. By following these steps, users can regain control over their account's editing capabilities, ensuring a smooth and unrestricted experience on their Mac.
Whether the restrictions stem from parental controls, account settings, or other security measures, taking a proactive approach to resolve these issues empowers users to fully utilize their Mac's features. With these insights, users can confidently troubleshoot and overcome the limitations posed by the "Your Account Doesn't Allow Editing on Mac" message.
Also Read