Are you getting troubled by the constant messages appearing on your Mac? If it says – Your system has run out of application memory, then we have the solution for you in this blog. As we are about to tell how to fix it with various methods along with why this error message appears in the first place.
What does "Your system has run out of application memory" mean –
If you encounter – Your system has run out of application memory error on your Mac, there are a few possible causes.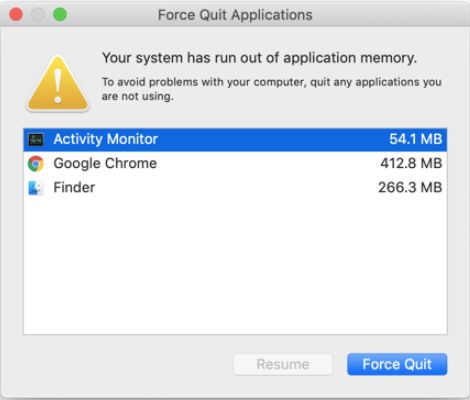 As with most devices, Macs also need to rely on the memory to perform various functions. If there is no free space left on your disk or the RAM you will most likely receive this message. Although other reasons also include multiple tasks running at the same time,  the web browser has several tabs open, incompatible or hanging applications.
How To Fix "Your System Has Run Out Of Application Memory" Issue
Method 1: Restart Mac 
The easiest solution to fix 'Your System has run out of application memory' is to simply restart your Mac. It basically clears all the acquired cache memory along with temporary files, so you regain a considerable amount of storage back.
Method 2: Update latest macOS 
As simple it might seem, the lack of it might be behind multiple errors on your Mac. Yes, it is important to keep your mac up to date. Therefore, if you are getting this error message – Your system has run out of application memory despite a clean and clutter-free disk storage. Check if any update is available, to do so, follow the steps below – 
Note- Make sure to take a backup before updating.
Step 1: Go to the Apple menu and select the System Preferences.
Step 2: Here go to the Software Update.

Step 3: If you see an update or upgrade available click on the button. For better, click on the Automatically keep my Mac up to date to receive the updates automatically. 
Method 3: Storage Management from Apple 
To deal with Mac internal issues Apple provides very useful utilities to manage space on Drives.
Follow the below steps to utilise these inbuilt tools on your Mac : 
Select Apple menu on the top menu bar and Select About this Mac. 
Choose the Storage tab on the top and Click on Manage button. 

You will be presented with various Recommendations to improve Mac's performance, consider following all the options to keep your Mac optimised. 

Method 4: Update Apps
Sometimes it so happens that apps need updates due to bugs which are causing your Mac to run slow. So check if any updates are available for apps and try to update them diligently. For the apps from the App Store look for updates there and for other apps check in their app updates section. 

Method 5: Stop apps not in use 
Some applications even when not in use take up system resources in the background thus make your Mac run slow evidently. It's better you quit all the applications when you are done using rather than keeping them running in the background so they take valuable system resources. 
To close the apps that you are currently not using Press Option + Command + Esc to open the Force Quit menu window.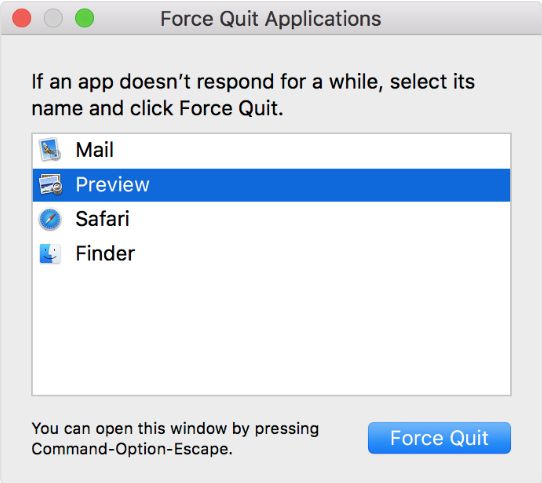 Now, select the application one by one and click on the Force Quit button. This helps you in clearing the unwanted or troubling applications on your Mac.
Method 6: Clear unwanted browser tabs
Quite often we leave browser tabs open even after using them and these tabs also take up large system resources. So consider closing all the tabs when done using them and it's always better to bookmark the regular website that you often visit rather than keeping them open in the background. 
Method 7: Uninstall unwanted applications
As a final resolution, consider uninstalling all the applications that you are currently not using and other useless apps. Some apps take up quite a considerable amount of space and it is better to uninstall them when you don't need them, but of course you can always re-install them back.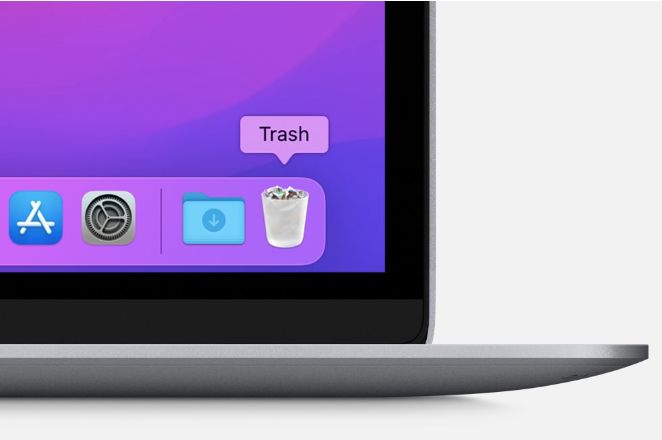 To uninstall manually, go to the Finder and search for the app. You can find most of your applications listed under the Applications folder. Select and drag the application to Trash or click on it and select the option – Move to Trash. Later empty the Trash to get rid of it permanently.
Frequently asked questions
Q1. What do I do when my Mac says system has run out of application memory?
If your Mac shows you this error message, you need to immediately follow the steps mentioned in this blog. Starting from checking your Activity Monitor to remove close unwanted tasks, freeing up disk space.
Q2. How do I increase application memory on a Mac?
Close other running applications, check from Activity Monitor that which software processes are hogging and close them as well. This will give your application the space required to perform properly.
Q3. How do I free up app memory?
There is no format to free up app memory, other than clearing up unwanted junk and cache files. Rebooting your Mac can also free up the system from unnecessary tasks and processes running in background to give more memory to run an application.
Q4. How much application memory does my Mac have?
To check how much application memory is used on your Mac, open Activity Monitor and go to the Memory tab.
Conclusion on What to do if Mac run out of application memory
We are sure your problem with the "Your system has run out of application memory" is resolved now. These methods have been proven helpful to most of the users, if your problem still persists, you can contact official Apple support and get into details. Leave a comment to tell us how you find these solutions for the Mac error message. 
Also Read